After a person loses a major amount of weight, either through diet and exercise or bariatric surgery, the skin may not have enough elasticity to tighten with the body and so there is often a lot of loose, excess skin that masks the body's improved physique. After weight loss surgery, or post bariatric surgery, an individualized plan is developed by a plastic surgeon and their patient to remove sagging skin throughout the body, tighten the underlying muscles and tissues, and smooth the contours of the skin. At The Peer Group Plastic Surgery in Florham Park, our plastic surgeons have performed many after weight loss surgeries for patients who have lost 100 or more pounds and want to complete their well-earned physical transformation.
Conditions Treated

@headingTag>
Weight loss patients will consider after weight loss surgery to correct or enhance one or more of the following conditions:
Deflated and sagging breasts with nipples that point downward
Loose and hanging skin on the abdomen
Excess skin and pockets of fat on the hips
Excess and deflated skin on and under the buttocks
Loose and hanging skin around the knees and inner thighs
Hanging skin on the underside of the arms ("bat wings")
Loose and hanging skin on the neck ("turkey neck")
Reviews
"Dr. Colin Failey came highly recommended to me. I searched for a long time to find the right dr who I would be able to trust in. Dr Failey operated on me last week and I cannot say enough about this man. He has a bedside magical and totally honest way about him. I am very happy I met Dr Failey in my life. He corrected all the former mistakes that was performed on me by previous dr. Also the entire staff at the Peer Group is wonderful. Made me feel comfortable and confident about what I was going to experience . God Bless Dr Failey"
- Anonymous /
RateMDs /
May 22, 2016
"Amazing Lift - Can't say enough about Dr. Lange. Compassionate, calming, pleasant, reassuring, confident and most of all excellent surgical skills. - - I had a facelift, brow and lip lift on 9/2/16 for my daughters wedding on 10/7, less than 5 wks later by wonderful Dr. Lange in Peer Group. I new I was in excellent hands from the consult. He's soft spoken, calm, observant, reassuring, and skillful. I had a brow lift and top lip lift in addition to facelift. He would not do blepharoplasty or chemical peel as I would not be healed enough with makeup for the wedding pictures. But I have a firm jawline and all fat and neck skin are gone. Despite this no one, not even daughters, recognized that it was done. Only that I looked beautiful and in my 50's instead of pushing 70. Now I'm ready for the eyes and chemical peel around the mouth with Dr. Langel of course. Face still numb and swollen but no pain and is going down. Also, I only had a little discomfort for first couple days and bruising resolved quickly. PS the 3 facial glycolic peels by the esthetic Ian , are included in the surgical cost. I have Laura and she's very nice. Wonderful group."
- S. /
RealSelf /
Oct 11, 2016
"Stephanie Shultis is the Aesthetician I see at the Peer Group, and she is fantastic! She is a true professional in her field and I trust no one else with my skin. Stephanie is so kind, extremely thorough, and designs a regimen that fits your skin's exact needs. I have been seeing Stephanie for about 2 years now, and have noticed a great improvement in my skin's texture and appearance. I always get asked what I do to keep my skin looking so great, and my answer is, you need to go see Stephanie! I have referred all of my friends, who are equally thrilled with their results. She is the best of the best! I look forward to going in for my visits and I am glowing when I leave. Couldn't be happier that I found her!"
- A.F. /
Google /
Jan 21, 2017
"Aesthetician Stephanie Shultis has been caring for my skin for 10+ years. She is extremely personable, very knowledgeable, caring and professional. Stephanie knows her products and when to use what on my face depending upon the condition of my skin. She is helpful, informative and diligent about keeping me apprised of what my skin care routine should entail. It's a delight to be her patient."
- J.D. /
Yelp /
Jan 16, 2017
"I've had nothing but the best skin care treatments from Shari at The Peer Group! I wish I had a dime for every person that tells me how great my skin looks. Thank you Shari for all of your guidance with products and for the superb care your give me."
- A.M. /
Google /
Jan 13, 2017
Previous
Next
Combination Surgeries

@headingTag>
The goal of after weight loss surgery is to reduce the amount of loose skin that collects and hangs on the body and to lift the body part, so that it appears tighter. Multiple areas of the body may need to be addressed, depending on the individual patient. Most surgeons will group body parts together and stage them in multiple surgeries. Doing so helps reduce the risk of complications, such as blood loss and infection. Examples of this grouping include:
Upper body (Liposuction, breast lift, tummy tuck, arm lift)
Lower body (Liposuction, butt lift, thigh lift, lower body lift)
During/After Surgery

@headingTag>
After weight loss surgery is performed under general anesthesia in an accredited surgical facility. Patients are usually required to spend the night in the hospital so they can be monitored. The recovery following this surgery can be a slow process. While the post-surgical results can be life-changing for many weight loss patients, scarring is an unfortunate part of this process. Every attempt is made during surgery to minimize scarring as much as possible. Patients should adhere to a healthy lifestyle so that the results achieved through surgery are not compromised.
After Weight Loss Surgery FAQs

@headingTag>
Common Body Parts?

@headingTag>
Common body parts that may need skin reduction surgery include the abdomen, buttocks, upper thighs, breasts, arms and neck. The breasts and abdomen are among two of the most popular areas addressed. A large majority of individuals will address the breasts (with a breast lift), and the tummy (with a tummy tuck) in a single surgery. As you lose weight, you will notice which areas are most concerning, and you can begin discussing cosmetic surgery with your plastic surgeon.
Most plastic surgeons require patients to be at or near their goal weight before moving forward with this surgery, however, this isn't always the case. Sometimes, removing the loose skin is all it takes to accelerate the loss of the final pounds—especially if the loose skin is getting in the way of exercise and mobility.
Will Insurance Cover the Cost?

@headingTag>
In most cases, no. Insurance companies consider this surgery to be cosmetic, and they usually do not cover any of the surgical expenses. However, each surgical case is different and may have a special circumstance. Our coordinators work to provide accurate estimates and thoroughly check the benefits of each insurance carrier.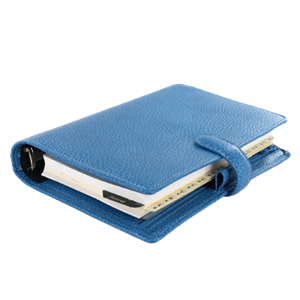 Related Procedures