After a person loses a major amount of weight, either through diet and exercise or bariatric surgery, the skin may not have enough elasticity to tighten with the body and so there is often a lot of loose, excess skin that masks the body's improved physique. After weight loss surgery, or post bariatric surgery, an individualized plan is developed by a plastic surgeon and their patient to remove sagging skin throughout the body, tighten the underlying muscles and tissues, and smooth the contours of the skin. At The Peer Group Plastic Surgery in Florham Park, our plastic surgeons have performed many after weight loss surgeries for patients who have lost 100 or more pounds and want to complete their well-earned physical transformation.
Weight loss patients will consider after weight loss surgery to correct or enhance one or more of the following conditions:
Deflated and sagging breasts with nipples that point downward
Loose and hanging skin on the abdomen
Excess skin and pockets of fat on the hips
Excess and deflated skin on and under the buttocks
Loose and hanging skin around the knees and inner thighs
Hanging skin on the underside of the arms ("bat wings")
Loose and hanging skin on the neck ("turkey neck")
Reviews
"Dr. Colin Failey came highly recommended to me. I searched for a long time to find the right dr who I would be able to trust in. Dr Failey operated on me last week and I cannot say enough about this man. He has a bedside magical and totally honest way about him. I am very happy I met Dr Failey in my life. He corrected all the former mistakes that was performed on me by previous dr. Also the entire staff at the Peer Group is wonderful. Made me feel comfortable and confident about what I was going to experience . God Bless Dr Failey"
- Anonymous /
RateMDs /
May 22, 2016
"Super Satisfied Scaredy Cat - Dr. Starker is a wonderful physician. Prior to this surgery, I had never had cosmetic surgery or any kind of surgery whatsoever. Dr. Starker was sensitive to my apprehension, and answered my zillions of questions patiently and wisely. On top of this, he really heard me when I explained that, different than many women, I wanted a very subtle augmentation that would be extremely natural looking..."
- 4. /
RealSelf /
May 01, 2018
"Peer Group is a wonderful and entirely professi... - Peer Group is a wonderful and entirely professional medical group...All personnel and staff kind and helpful...Dr. Colon is wonderful...Love working with him"
- V.L. /
Solutionreach /
Nov 08, 2017
"Excellent facility and staff. Exceptional service."
- A.G. /
Office Visit /
Jun 17, 2018
"I had an impressive first appointment with Dr. Lange. He was highly recommended to me by a friend so I had some lofty expectations going in, and they were surpassed. Dr. Langwe was knowledgable, patient, safety-minded, encouraging, and supportive. He spent over an hour explaining various options to me, did an examination, reviewed some photographs, and was honest about what he could and could not provide. There was no hard sell, but rather an array of choices from which to choose.I have been to other MDs who seemed pushy and unprofessional. They would talk about my poorly aging skin as, I guess, a motivation to take care of under their scalpels, but it made me uncomfortable. No one knows my skin better than I do, and I do not need to feel worse about the way I look. I have been looking for solutions, not confirmation of the problems.I appreciated Annrika who explained the financial part of the practice - again, no hard sell, just the facts. I didn't feel manipulated by financing options. The office staff was friendly and efficient, and the office space is clean and beautifully designed.I recommend Dr. Lange and the practice without hesitation - and my friend's eye lift was magnificent! Treat yourself!"
- B.C. /
Yelp /
Mar 01, 2018
Previous
Next
The goal of after weight loss surgery is to reduce the amount of loose skin that collects and hangs on the body and to lift the body part, so that it appears tighter. Multiple areas of the body may need to be addressed, depending on the individual patient. Most surgeons will group body parts together and stage them in multiple surgeries. Doing so helps reduce the risk of complications, such as blood loss and infection. Examples of this grouping include:
Upper body (Liposuction, breast lift, tummy tuck, arm lift)
Lower body (Liposuction, butt lift, thigh lift, lower body lift)
After weight loss surgery is performed under general anesthesia in an accredited surgical facility. Patients are usually required to spend the night in the hospital so they can be monitored. The recovery following this surgery can be a slow process. While the post-surgical results can be life-changing for many weight loss patients, scarring is an unfortunate part of this process. Every attempt is made during surgery to minimize scarring as much as possible. Patients should adhere to a healthy lifestyle so that the results achieved through surgery are not compromised.
After Weight Loss Surgery FAQs
Common body parts that may need skin reduction surgery include the abdomen, buttocks, upper thighs, breasts, arms and neck. The breasts and abdomen are among two of the most popular areas addressed. A large majority of individuals will address the breasts (with a breast lift), and the tummy (with a tummy tuck) in a single surgery. As you lose weight, you will notice which areas are most concerning, and you can begin discussing cosmetic surgery with your plastic surgeon.
Most plastic surgeons require patients to be at or near their goal weight before moving forward with this surgery, however, this isn't always the case. Sometimes, removing the loose skin is all it takes to accelerate the loss of the final pounds—especially if the loose skin is getting in the way of exercise and mobility.
Will Insurance Cover the Cost?
In most cases, no. Insurance companies consider this surgery to be cosmetic, and they usually do not cover any of the surgical expenses. However, each surgical case is different and may have a special circumstance. Our coordinators work to provide accurate estimates and thoroughly check the benefits of each insurance carrier.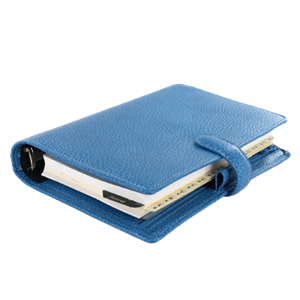 Related Procedures