A butt lift, also known as a gluteoplasty, corrects loose skin and wrinkles to make the patient's buttocks tighter and shapelier. The effects of age and major weight loss can make the butt look deflated, however butt lift surgery removes the excess skin and contours the patient's existing muscles and tissues to make the buttocks higher and tighter. This surgery also corrects excessive skin wrinkling that can sometimes form under the buttock cheeks. In Florham Park, NJ, The Peer Group Plastic Surgery performs butt lift surgery on patients who are not seeking to increase the size of their buttocks, they simply want a younger, perkier backside. To increase the size of the buttocks, patients should consider butt augmentation or a Brazilian butt lift.
During a butt lift procedure, incisions will be made either under the butt cheeks along the natural fold where the butt meets the upper thighs, or above the buttocks where it meets the lower back. Any hanging, loose skin will be trimmed away and the remaining skin and underlying tissue will be pulled tightly to a new position. The incisions are closed with sutures. Once the incisions heal, the scars left behind will be somewhat inconspicuous because of where they reside. It is important to note that liposuction is sometimes a part of this procedure if excess fat is also a concern.
Reviews
"Dr. Starker has such an easy bedside manner that although I was really nervous about getting a procedure done, I soon felt reassured and comfortable. I never had to wait (AT ALL) for any of my post op visits. My results were spectacular. He explained everything I needed to know and answered all of my questions with the utmost of patience. The entire staff was friendly and respectful. I would recommend him wholeheartedly!"
- D. /
Healthgrades /
Aug 29, 2018
"Dr. Failey is superb! Excellent staff all around. Made me feel comfortable in the procedure. Results are fantastic!"
- Z.M. /
Other /
Aug 01, 2018
"Amazing experience with Dr. Starker! Great staff, very punctual, thorough follow up and everyone is skilled and friendly. 5 star experience!"
- M.H. /
Google /
Aug 29, 2018
"Excellent staff, very professional yet friendly and courteous."
- S.S. /
Other /
Aug 15, 2018
"Great place. Doctor who I saw answered every question possible and fixed another doctors mistake in a matter of minutes."
- L.H. /
Yelp /
May 13, 2018
Previous
Next
Butt lift surgery is an outpatient procedure that is performed under general anesthesia at an accredited surgical facility. The entire surgery typically takes about 2 hours to complete. Swelling will be evident for the first several months, but once this diminishes patients are usually able to see the surgical results. It could take from 6 months up to a full year for the final results to take shape.
For patients who have hanging and loose skin or wrinkles under the buttocks, a butt lift will be necessary. Liposuction is a fat removal procedure. If the skin tone and laxity around the buttocks is healthy, and excess fat is the problem, liposuction may be recommended.
What About Butt Implants?
Butt augmentation surgery using implants is yet another option to consider. This procedure provides extra height and volume, but uses a silicone butt implant to achieve these results. Between butt implants, the Brazilian butt lift using a fat transfer, and a traditional butt lift, patients have many alternatives to choose from in order to meet their aesthetic goals. It is important to discuss the advantages and disadvantages of each technique with us so that the desired results can be attained safely.
Weight Gain After Surgery?
Weight gain could compromise your new, enhanced figure. For the best long-term results, patients should maintain a healthy diet and exercise routine.
Scarring is a part of this procedure. However, an experienced cosmetic surgeon will work to minimize the scarring as much as possible. During surgery, the incisions are usually placed either in natural folds or at areas that can be hidden, which helps keep them inconspicuous. For the most part, the scars from this procedure will be easily concealed with undergarments or a bathing suit.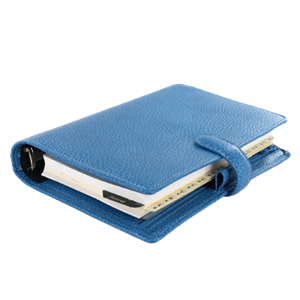 Related Procedures