A butt lift, also known as a gluteoplasty, corrects loose skin and wrinkles to make the patient's buttocks tighter and shapelier. The effects of age and major weight loss can make the butt look deflated, however butt lift surgery removes the excess skin and contours the patient's existing muscles and tissues to make the buttocks higher and tighter. This surgery also corrects excessive skin wrinkling that can sometimes form under the buttock cheeks. In Florham Park, NJ, The Peer Group Plastic Surgery performs butt lift surgery on patients who are not seeking to increase the size of their buttocks, they simply want a younger, perkier backside. To increase the size of the buttocks, patients should consider butt augmentation or a Brazilian butt lift.
Surgical Technique

@headingTag>
During a butt lift procedure, incisions will be made either under the butt cheeks along the natural fold where the butt meets the upper thighs, or above the buttocks where it meets the lower back. Any hanging, loose skin will be trimmed away and the remaining skin and underlying tissue will be pulled tightly to a new position. The incisions are closed with sutures. Once the incisions heal, the scars left behind will be somewhat inconspicuous because of where they reside. It is important to note that liposuction is sometimes a part of this procedure if excess fat is also a concern.
Reviews
"Dr. Colin Failey came highly recommended to me. I searched for a long time to find the right dr who I would be able to trust in. Dr Failey operated on me last week and I cannot say enough about this man. He has a bedside magical and totally honest way about him. I am very happy I met Dr Failey in my life. He corrected all the former mistakes that was performed on me by previous dr. Also the entire staff at the Peer Group is wonderful. Made me feel comfortable and confident about what I was going to experience . God Bless Dr Failey"
- Anonymous /
RateMDs /
May 22, 2016
"Dr. Isaac Starker is a superlative Clinician and Aesthetician. His skills are unsurpassed. I am most privileged to be a patient of this surgeon over the past five years. I recommended him without qualification. He is the consummate professional in the field! I regard him with undying gratitude and the utmost respect."
- C.A. /
Google /
Jun 04, 2017
"The most honest professional office in Nj! - The most honest professional office in Nj!"
- B.P. /
Solutionreach /
Jun 01, 2017
"I live the peer group - The peer group is the only place I have gone for my " beautification " needs. The reception staff are welcoming knowledgeable and professional. Dr. Lang and Karen the aesthetician are perfec. I trust them with my face. How much more of a recommendation can that be!"
- J.D. /
Solutionreach /
May 31, 2017
"My visit and business with The Peer Group - I and family members have been going to the Peer group for years. They all have always been very professional and courteous, to all the members of my family. I have always felt at ease and comfortable, on all of my visits with both skincare and Dr. visits."
- K.G. /
Solutionreach /
May 23, 2017
Previous
Next
During/After Surgery

@headingTag>
Butt lift surgery is an outpatient procedure that is performed under general anesthesia at an accredited surgical facility. The entire surgery typically takes about 2 hours to complete. Swelling will be evident for the first several months, but once this diminishes patients are usually able to see the surgical results. It could take from 6 months up to a full year for the final results to take shape.
Butt Lift FAQs

@headingTag>
Butt Lift or Lipo?

@headingTag>
For patients who have hanging and loose skin or wrinkles under the buttocks, a butt lift will be necessary. Liposuction is a fat removal procedure. If the skin tone and laxity around the buttocks is healthy, and excess fat is the problem, liposuction may be recommended.
What About Butt Implants?

@headingTag>
Butt augmentation surgery using implants is yet another option to consider. This procedure provides extra height and volume, but uses a silicone butt implant to achieve these results. Between butt implants, the Brazilian butt lift using a fat transfer, and a traditional butt lift, patients have many alternatives to choose from in order to meet their aesthetic goals. It is important to discuss the advantages and disadvantages of each technique with us so that the desired results can be attained safely.
Weight Gain After Surgery?

@headingTag>
Weight gain could compromise your new, enhanced figure. For the best long-term results, patients should maintain a healthy diet and exercise routine.
Will Scars be Visible?

@headingTag>
Scarring is a part of this procedure. However, an experienced cosmetic surgeon will work to minimize the scarring as much as possible. During surgery, the incisions are usually placed either in natural folds or at areas that can be hidden, which helps keep them inconspicuous. For the most part, the scars from this procedure will be easily concealed with undergarments or a bathing suit.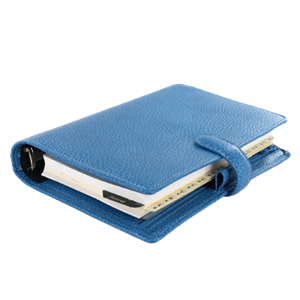 Related Procedures