Individuals who have undergone significant weight loss can achieve their aesthetic goals for a slim, contoured frame with a lower body lift procedure. The renowned plastic surgeons in Florham Park, New Jersey at The Peer Group Plastic Surgery Center are body contour specialists that offer skin removal surgery for the lower body. This lift eliminates excess fat, folds, and loose hanging skin to provide a more sculpted appearance. The lower body lift procedure addresses areas such as the hips, buttocks, and thighs. An incision is made along the waist and down to the inner thighs. Excess skin and tissue is removed and lifted for a tighter appearance. In many cases, liposuction is used to remove isolated areas of remaining fat.
During a lower body lift, an incision is made horizontally across the lower abdomen, circling the body. Through these incisions, excess fat pockets will be removed using liposuction and the underlying tissue and muscle will be pulled tight. An experienced surgeon will make every attempt to trim away as much loose skin as possible, while protecting the incision area to minimize scarring.
Reviews
"Dr. Colin Failey came highly recommended to me. I searched for a long time to find the right dr who I would be able to trust in. Dr Failey operated on me last week and I cannot say enough about this man. He has a bedside magical and totally honest way about him. I am very happy I met Dr Failey in my life. He corrected all the former mistakes that was performed on me by previous dr. Also the entire staff at the Peer Group is wonderful. Made me feel comfortable and confident about what I was going to experience . God Bless Dr Failey"
- Anonymous /
RateMDs /
May 22, 2016
"Peer Group is a wonderful and entirely professi... - Peer Group is a wonderful and entirely professional medical group...All personnel and staff kind and helpful...Dr. Colon is wonderful...Love working with him"
- V.L. /
Solutionreach /
Nov 08, 2017
"Lipo for Hard to Flatten Tummy and Smaller Thighs - Dr Starker was very professional. He always made me feel comfortable and never tried to sell me on other procedures. He explained everything completely and let me ask as many questions without making me feel rushed. He saw me a couple of times before the procedure and several times afterward to monitor my healing and progress. The office building was nicely decorated and clean. The staff was friendly and professional as well. His price was more than fair and competitive. Other plastic surgeons I interviewed asked for much more in fee and couldn't even give me examples of their work! Dr Starker was able to show example of his work. For these reasons I would highly recommend Dr Starker. Not one problem occurred throughout my time in his care."
- S. /
RealSelf /
Nov 06, 2017
"Dr Starker and Laura are outstanding. I've been... - Dr Starker and Laura are outstanding. I've been a long time patient ( since Dr Keyser)"
- A.F. /
Solutionreach /
Nov 06, 2017
"Friendly and professional staff. Great doc! - Friendly and professional staff. Great doc!"
- S.J. /
Solutionreach /
Oct 26, 2017
Previous
Next
During/After the Procedure
All lower body lift surgeries are performed under general anesthesia in an accredited surgical facility. The duration of the surgery depends on how many procedures are performed and to what extent. It is common for a surgery of this nature to take 3-4 hours or longer. The recovery can also be quite trying. Most patients will be required to spend a couple of nights in the hospital. It could take 2 weeks or longer before work and normal activities can resume. A lower body lift can create a natural shape and a leaner, more toned figure. Patients who adhere to a healthy lifestyle can enjoy their surgical results for years.
While this procedure produces great results, scarring is inevitable. However, every effort is made to create clean incisions and leave a thin scar line. These incisions are also created low to follow the natural bikini line and keep them hidden if a bathing suit is worn. The scars will continue to heal and fade over time. Most patients feel their sleeker, tighter body outweighs the scarring.
Because of the extent of this procedure, patients may feel discomfort during the recovery process. For this reason, patients are required to stay in the hospital for a couple of days to be monitored and will be prescribed pain medication to help minimize pain and discomfort.
Yes, insurance may cover some portion of a body lift procedure. For massive weight loss patients, there may be chronic skin infections or other issues caused by obesity. This varies by patient condition, insurance policy and procedure. Patient benefits will be discussed during the pre-op meeting with one of our billing and insurance coordinators.
Individuals contemplating a lower body lift will need to be at or near their goal weight. If they anticipate losing a significant amount of weight, this needs to happen first. Once the weight has been lost, a physical will be required to ensure the body has stabilized enough to endure surgery.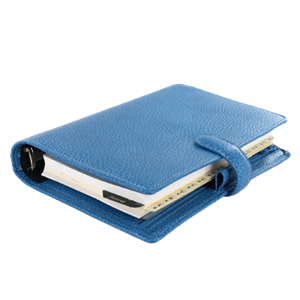 Related Procedures