After pregnancy and childbirth, many women are unable to naturally restore their body to their pre-child state. The mommy makeover is a combination of cosmetic surgeries that remove stubborn fat deposits and excess skin from needed areas of the body, while tightening and lifting the remaining skin and tissue. Each mommy makeover is tailored to the needs of the patient, but the breasts and abdomen are usually the main areas treated. For women who are finished having children and want to return to their desired body shape, The Peer Group Plastic Surgery Center in northern New Jersey can help. The mommy makeover procedure is an exciting surgery for women as they make the transformation back to a pre-pregnancy appearance.
Reviews
"Dr. Colin Failey came highly recommended to me. I searched for a long time to find the right dr who I would be able to trust in. Dr Failey operated on me last week and I cannot say enough about this man. He has a bedside magical and totally honest way about him. I am very happy I met Dr Failey in my life. He corrected all the former mistakes that was performed on me by previous dr. Also the entire staff at the Peer Group is wonderful. Made me feel comfortable and confident about what I was going to experience . God Bless Dr Failey"
- Anonymous /
RateMDs /
May 22, 2016
"I have been going to Dr. Colon for 15 years. He is the best in the business. I did my research. I get Botox and and fillers and over the years we have had to resort to different things to keep the "natural" look that I like. To me there is nothing worse than an expensive enhancement becoming just the opposite! So no duck lips for me. I have sent several friends to him and they love him. Yes you can pay less elsewhere but really? If you are concerned with results over coupons than Dr Colon is your man. Also the office has a few special promotions every year that will save you money. The whole office is so professional and friendly and most of all helpful. They don't over schedule so there isn't any ridiculous waiting times."
- E.T. /
Yelp /
Mar 10, 2017
"I had my very first appointment today with Dr. Lange and I am blown away by how wonderful he is. He took a great amount of time listening to my concerns and explaining what he could do, how he could do it and his personal aesthetic while also taking into account my personal aesthetic. His demeanor was extremely pleasant as was the assistant who was with him in the exam room. The procedure itself was done meticulously with every attention given to detail and symmetry. I walked out knowing I had found my new doctor. In addition, the front desk office staff were lovely and very warm. Highly highly recommend . Outstanding!!"
- N.A. /
Yelp /
Mar 01, 2017
"33yo F W/excessive Sweating - Florham Park, NJ - Dr. Starker and Darrell, who both performed the procedure, were phenomenal and made the whole experience very pleasant. They consistently checked to make sure i was not experiencing any discomfort. The Peer Group is a superb practice that always makes me feel welcome and comfortable during my visits. From the receptionist to the physicians and everyone you meet in between, hands down the best customer service i have received. Dr. Starker is amazing and Darrell is excellent."
- G. /
RealSelf /
Aug 23, 2016
"I've been going to Laura Toscano for all my skin care needs for a little over two years...I have never gotten more compliments on how great my skin looks in my life! She is honest and truly knows her stuff!! My skin has never been freer from breakouts. In addition the texture, color and overall appearance of my skin is the best it's been in my adult life and I'm 48!Thank you Laura!!!!"
- S.S. /
Google /
Feb 28, 2017
Previous
Next
Surgical Technique

@headingTag>
The mommy makeover procedure is uniquely tailored to each patient depending on what body part they want to improve. In most cases, the breasts and tummy are addressed together (though not always). The conditions addressed during surgery, and the surgical technique used will vary.
Conditions caused by pregnancy: Loss of volume and/or breast tissue, sagging and/or drooping, excess skin (ptosis), breasts that have become too large.
Surgeries to consider: Breast augmentation with implants, breast lift, breast augmentation with a lift, breast reduction surgery.
Conditions caused by pregnancy: Excess fat and/or persistent bulge in the abdomen, sagging and loose skin, stretch marks and other unsightly skin irregularities.
Surgeries to consider: Tummy tuck (abdominoplasty), liposuction of the abdomen.
Conditions caused by pregnancy: Sagging skin and excess fat in the buttocks, hips and thighs.
Surgeries to consider: Lower body lift including liposuction and skin tightening of the buttocks, hips and thighs.
During/After Surgery

@headingTag>
All mommy makeovers are performed under general anesthesia in an accredited surgical facility. Depending on how many techniques are combined, the surgery could last multiple hours. It is common for patients to have a short hospital stay with this surgery. Most women will require a full month to recover, but many will be able to return to work within 2 weeks. The results will reveal themselves in multiple stages as the breast implants settle into their natural placement and the incisions begin to heal. It generally takes a full year for all of the changes to make their final appearance.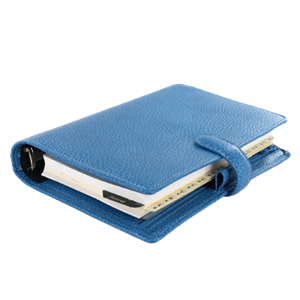 Mommy Makeover FAQs

@headingTag>
There are always risks to consider when contemplating surgery. When procedures are combined, those risks can increase. Therefore, it is important to find an experienced cosmetic surgeon who is skilled in performing multiple procedures in one setting. Ultimately, a combination procedure can have numerous benefits, including only having to undergo surgery once — which means only one recovery and one fee.
What If I get Pregnant?

@headingTag>
In a perfect world, women would wait to have a mommy makeover until after all pregnancies have been completed so the surgical results are not compromised. Generally, any body part that has been lifted or tightened would be at risk for stretching out if a subsequent pregnancy were to occur.
What About Stretch Marks?

@headingTag>
If stretch marks exist on an area of the body (i.e. breast, tummy, etc.) that is going to be lifted and tightened, they may be removed when the excess skin is trimmed away. For any stretch marks left behind, as well as any other skin irregularities that may exist, there are skin-rejuvenating techniques that can help fade and remove these imperfections.
Will I Have Scars?

@headingTag>
Scarring will occur with almost any cosmetic procedure. However, every effort is made to place and close the incisions carefully so that scarring is minimized. Scarring eventually fades into faint lines and can be concealed by undergarments and bathing suits. Most patients feel that the physical results following a mommy makeover far outweigh the scarring left behind.
Related Procedures