While many scars fade over time and eventually transform to become barely noticeable, many patients experience disruptions to the healing process that cause scars to become easily visible. Many patients are unhappy and embarrassed by the appearance of these scars, especially when they are located in prominent areas, and seek treatment to improve them. The board-certified plastic surgeons at The Peer Group provide comprehensive scar revision services in Florham Park, New Jersey to help patients achieve smooth, clear skin, and ease their self-consciousness. While an existing scar cannot be fully erased, it can be made to appear more natural and less noticeable, which is the ultimate goal of scar revision surgery.
There are various methods available to treat unsightly scars, but it helps to first understand the different kinds of scars.
Superficial scars are the most subtle type of scars. They do not cause any issue other than an unsightly appearance.
Keloid scars are larger, painful scars, which are often discolored and extend beyond the edges of a wound.
A hypertrophic scar does not extend beyond the wound, but it continues to become larger, thicker, and more painful over time.
A contracture scar develops over a larger section of skin creating a tight feel and impairing one's ability to move. A severe burn is an example of this.
Reviews
"Dr. Colin Failey came highly recommended to me. I searched for a long time to find the right dr who I would be able to trust in. Dr Failey operated on me last week and I cannot say enough about this man. He has a bedside magical and totally honest way about him. I am very happy I met Dr Failey in my life. He corrected all the former mistakes that was performed on me by previous dr. Also the entire staff at the Peer Group is wonderful. Made me feel comfortable and confident about what I was going to experience . God Bless Dr Failey"
- Anonymous /
RateMDs /
May 22, 2016
"Super Satisfied Scaredy Cat - Dr. Starker is a wonderful physician. Prior to this surgery, I had never had cosmetic surgery or any kind of surgery whatsoever. Dr. Starker was sensitive to my apprehension, and answered my zillions of questions patiently and wisely. On top of this, he really heard me when I explained that, different than many women, I wanted a very subtle augmentation that would be extremely natural looking..."
- 4. /
RealSelf /
May 01, 2018
"I have been going to the Peer Group for about 20 years now and could not be any happier. Dr. Starker is a true professional .He is kind and thoughtful and listens to the needs of his patients. I have had many procedures done by him and the results are always amazing. The staff is so warm and friendly and make you feel safe and comfortable. I also use Stephanie Sultis for my facials and she is terrific! I recommend all my friends to the Peer Group and they are all as pleased as I Am. definite 5 star facility!!"
- P.B. /
Google /
Mar 31, 2018
"This review refers the Skin Care provided at Peer Group.  It really surpasses most other offices that provide similar services/procedures. The procedure was incredible and I would highly recommend."
- T.C. /
Yelp /
Mar 30, 2018
"I had upper eyelid surgery preformed by Dr Starker at The Peer Group and I could not have asked for a better experience. He did an amazing job and the staff is exceptional. I felt very safe with the OR nurses who were so pleasant and helpful."
- Anonymous /
RateMDs /
Mar 19, 2018
Previous
Next
Scar revision treatment will be chosen based on the scar's location, type, size and overall extent. There are various techniques to consider.
The appearance of most scars can benefit from Fraxel laser treatments. These skin rejuvenation treatments, can soften the surface of the skin, smooth out uneven scarring, reduce uneven pigmentation and lighten the skin where needed. Some scars may even become non-existent because of the skin remodeling that takes place. Other skin surface treatments include skin care, resurfacing, chemical peels and dermabrasion.
Scars that are depressed or concave may benefit from an injectable filler. Common products are Juvéderm and Restylane. During the procedure, the filler will be injected into the scar. The surgeon may manipulate the outside of the skin to help shape the surface accordingly.
Shave Excision for scars that are raised, a shave excision may be performed to remove the top of the scar and even-out the surface with the rest of the skin. This creates a smoother, flatter appearance. During the procedure, a surgical blade is used to remove the raised portion of the scar. Sutures are not needed in most shave excision cases.
Scar Removal/Modification
This is also a technique used for raised scars. It can be accomplished a couple of different ways. First, is the elliptical removal pattern. This involves removing the scar as well as an edging (ellipse) of skin encompassing the scar so a straight, clean enclosure can be made. The sutures are placed on the inside and the outside of the skin. Sometimes a scar exists because the incision was closed poorly.
Sometimes a tight contracted scar needs to be revised by excision and W-Plasty or Z-Plasty technique in order to create more flexibility. These procedures redirect the line of the scar toward the resting tension lines of the skin. By doing this, the new scar can be minimized.
Skin Grafting/Tissue Expansion
Large scars may require a skin graft (skin taken from another area on the body) to close the wound once the scar has been removed. Carefully placed sutures will be used around the graft to close and blend the skin together for healing. If a skin graft will not be used, tissue expansion may be used instead. During this process, a tissue expander will be placed under the skin where the scar resides and filled with a sterile solution. Once the expansion process is complete, the scar is removed and the surgeon stretches and joins the edges of the expanded skin together.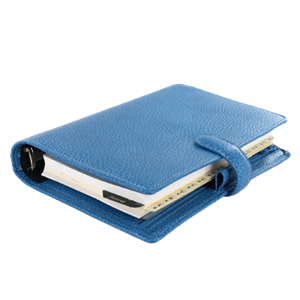 Plan Your Procedure
Recovery Time

1 Week

Average Procedure Time

1-2 Hours

Procedure Recovery Location

Out-Patient
Contact Us
Early treatments for incisions once the sutures are removed include covering the skin with surgical tape or with a silicone gel for 6 weeks. Scars take a year to mature and are normally pink for a few months. Covering the scar can speed the healing process.
Related Procedures