The Peer Group Plastic Surgery has acclaimed plastic surgeons that specialize in performing breast lifts for women at their Florham Park location. Over time, pregnancy, nursing, age, and gravity take their toll on a woman's breasts. The skin loses its elasticity and the breasts lose their shape and firmness. A breast lift can raise and reshape sagging breasts. Breast lift procedures can also reduce the size of the areola, the darker skin surrounding the nipple. To help patients determine the degree of lift that is needed, our doctors use the Vectra 3D Imaging system to create a preview of the patient's surgical results.
Surgical Technique

@headingTag>
The type of incision used during a breast lift procedure will vary depending on the degree of lift and whether implants will be placed during the surgery. If implants are a part of the procedure, whether silicone or saline, they are placed under the pectoralis muscle. This method provides additional support and helps to keep the breasts in a higher position for a longer period of time. In situations where a larger implant is desired, a supportive tissue matrix may be used as a sling to hold the implants in place.
Incision Types

@headingTag>
The degree of lift will determine how many incisions are needed and where they will be placed. Once the incisions are made, excess skin and tissue are removed and the nipple and areola are repositioned for a natural placement. The sutures during this procedure are placed deep in the breast wall to secure and hold the breast up firmly. There are several incision placements to consider:
Around the curvature of the areola (the tissue immediately surrounding the nipple)
Vertically on the bottom of the areola, down to the crease under the breast
Horizontally beneath the breast following the natural crease
Reviews
"Dr. Colin Failey came highly recommended to me. I searched for a long time to find the right dr who I would be able to trust in. Dr Failey operated on me last week and I cannot say enough about this man. He has a bedside magical and totally honest way about him. I am very happy I met Dr Failey in my life. He corrected all the former mistakes that was performed on me by previous dr. Also the entire staff at the Peer Group is wonderful. Made me feel comfortable and confident about what I was going to experience . God Bless Dr Failey"
- Anonymous /
RateMDs /
May 22, 2016
"Laura is my Go To skin care professional! - I started seeing Laura about 6 six years ago because of the overall poor quality and condition of my aging skin. Thanks to her my skin has improved beyond what I could have ever imagined. Her expertise, years of experience, and genuine concern for her clients is what makes her the best."
- J.D. /
Solutionreach /
May 05, 2017
"Peer into the mirror, you'll like what you see. - minimal waiting time,friendly office staffpleasant waiting areaThe doctor was very professional and friendly.He explained the procedure in detail. He took his time to make sure that I understood what he was going to do. I felt very confident and comfortable after my initial consultation ."
- G.K. /
Solutionreach /
May 04, 2017
"5 Star Treatment - Even though my treatment is just getting underway, my experience with The Peer Group & Skincare Center is spectacular. This is based on my questions being answered by Dr. Colin Failey, the time spent with me, phone/email responsiveness and to staff professionalism and courtesy. Thank you ALL!!!"
- K.M. /
Solutionreach /
Apr 25, 2017
"I was so pleased with dr Failey's care. I was put at ease by his competence and compassion."
- K.O. /
Solutionreach /
Apr 24, 2017
Previous
Next
During/After Surgery

@headingTag>
Breast lift surgery is performed under general anesthesia and is considered an outpatient procedure. Operative time in most cases is between 1-2 hours. Recovery following a breast lift will vary depending on whether it was a stand-alone surgery or if it occurred in conjunction with another body contouring procedure. Most patients are able to resume their normal work schedules within a few days. Exercise will be a gradual process. Most women are able to resume their normal routines within 6-8 weeks. This includes running and weight training.
Breast Lift FAQs

@headingTag>
Breast Lift or Implants?

@headingTag>
Breast augmentation surgery with implants will help with size, but it will not help women if their breasts sag or droop downward past a certain point. Some doctors may use implants to help with sagging. With this approach, the immediate results may look better, but the additional weight causes the breasts to sag further. Some women find a breast lift is the only procedure they need to obtain the fullness they desire and determine implants aren't necessary. During the consultation, we will discuss whether a breast lift, breast augmentation, or a combination of both will attain the best results.
Nipple/Areola Placement?

@headingTag>
During a breast lift procedure, the nipple and areola will be placed in a location on the breast that is natural and proportionate. The goal during this surgery is to reduce the size of the areola (the area surrounding the nipple) so it looks balanced with the new breast size and shape.
What About Scarring?

@headingTag>
There is no way to avoid making the necessary incisions to complete a breast lift procedure. Therefore, some scarring will result from this procedure. Every effort is made during surgery to minimize scarring. Most women feel that the physical results following a breast lift procedure are worth the scars left behind. During the consultation, we will provide detailed post-operative scar care instructions.
Breast Reduction?

@headingTag>
Breast reduction surgery may also be combined with a breast lift to help a patient achieve the size and shape she desires. This surgery is very similar to a lift, but with the added step of removing more breast tissue in conjunction with excess skin. More information on this procedure can be found on the breast reduction page.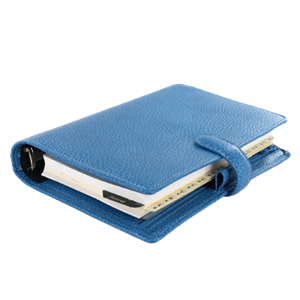 Plan Your Procedure
Recovery Time

1-2 Weeks

Average Procedure Time

3-4 Hours

Procedure Recovery Location

Out-Patient
Contact Us
Related Procedures