When you are dissatisfied with your breast implants, you should consider having a consultation with an experienced plastic surgeon to see what can be done to improve the way your breasts look and feel. Breast augmentation surgery is very popular at our practice in Florham Park, NJ, and over time, some women feel that a breast revision surgery may be necessary to address sagging, asymmetry, possible rupture, a change in size, or a complete removal of their implants. At The Peer Group for Plastic Surgery, our board-certified plastic surgeons are here to listen to your concerns and offer treatment suggestion that will bring beautiful, positive results (even if we did not perform the original breast augmentation surgery). We would like to offer you a private consultation in our plastic surgery practice for a breast implant revision surgery.
Reviews
"Dr. Colin Failey came highly recommended to me. I searched for a long time to find the right dr who I would be able to trust in. Dr Failey operated on me last week and I cannot say enough about this man. He has a bedside magical and totally honest way about him. I am very happy I met Dr Failey in my life. He corrected all the former mistakes that was performed on me by previous dr. Also the entire staff at the Peer Group is wonderful. Made me feel comfortable and confident about what I was going to experience . God Bless Dr Failey"
- Anonymous /
RateMDs /
May 22, 2016
"Best Dr for injectables! - Dr.Starker always makes me feel comfortable and never pushes for unnecessary procedures. I was worried about having a frozen face from botox and after a consultation he used a small amount of botox to correct only a very small area that was bothering me giving me a very natural look. No one even knew I had gotten it done! I also had coolsculpting done at the peer group and the staff was..."
- H. /
RealSelf /
Aug 01, 2017
"Age is only as good as your skin - I have used your facial services for about 25 years. I get compliments on my skin all the time. Many of these are people who think I am about 20 years younger than my true age. I plan to "never" stop using your services."
- S.T. /
Solutionreach /
Jul 23, 2017
"I've been with the Peer Group for 8 years. This group is simply the best!I love Dr. Colon who takes care of my cosmetic needs. I was first introduced to him prior to my double mastectomy. Dr. Colon did my reconstruction. It's fabulous. I have also used him for Botox, etc when needed. I'm never disappointed.I have also been with Shari for the last three years for my skin care. She is absolutely wonderful. She knows exactly what I need and how to get it done. My skin has never looked so fantastic. I've even won a Bootcamp with her expertise!!! You can't pass this group up for any cosmetic or skin care need. Once you start with them, you will never use another group."
- B.M. /
Google /
Jul 09, 2017
"Dr. Failey is a talented surgeon as well as a c... - Dr. Failey is a talented surgeon as well as a caring and compassionate physician. I was introduced to him through my breast cancer surgeon when it was determined I would have a bi-lateral mastectomy and wanted to prepare for eventual reconstruction. Dr. Failey thoroughly explained all of my options, the procedures for each and the process that reconstruction entails. Dr. Failey and his colleagues performed diep-flap reconstruction. I couldn't be more pleased with my experience with Dr. Failey, The Peer Group and the outcome of the procedure."
- K.P. /
Solutionreach /
Jul 04, 2017
Previous
Next
Revision surgery is tailored according to the cosmetic issue the patient is addressing. If there is sagging (ptosis) of the augmented breast or "bottoming-out", due to skin laxity, a breast lift must be performed, often times in conjunction with placement of a product that will support the lower breast and prevent additional stretching of the skin. Products include Belladerm, Galaflex, and Strattice. If the normal scar tissue that forms around the implant becomes tight and painful or distorts the shape of the breast, this scar tissue has to be removed along with a possible implant exchange. If your implant(s) have ruptured, it is strongly recommended that they be replaced or removed in a timely fashion. Ultimately, any recommended correction aims to fix the source of the patient's dissatisfaction.
Breast revision surgery is performed with general anesthesia in an accredited surgical facility. The patient may be sent home after treatment depending on the severity of the case. It is recommended to have someone who can drive the patient home and who can provide support for at least 24-48 hours. Patients can resume to their normal routine during the second week. It may take 3-6 months for the results of the revision to become noticeable and for the breast to develop a natural look and feel.
Reasons for Revision Surgery
Breast revision corrects circumstances with regard to breast implants. The surgery focuses on removal, replacement, or making a switch from saline to silicone-based implants. Listed below are the most common cases where a patient may be a candidate for this treatment.
Individuals who wish to undergo breast augmentation do so to increase breast size primarily for aesthetics. However, after breast augmentation, some women may be dissatisfied with their results and opt to revert back to their normal breast size. Others may want to remove their implants because of health concerns or other personal reasons. Breast revision surgery is a process where the implant is removed and the skin over the breast is tightened to make sure the breast sits in a natural position and looks normal.
Despite the guarantee that implants are safe and leakages are rare, there are cases where an implant shell breaks down. If it is filled with saline, the solution will be absorbed by the body, and there will be a noticeable deflation of the breast. The deflated shell that contained the saline will still be present and this should be removed and replaced. In the case of silicone implants, the gel will settle where it is originally placed and the only way to verify if a rupture has occurred is with imaging like a mammogram or MRI, because the gel does not deflate.
The tissues surrounding the implant may develop tight scars over time, which creates a problem known as capsular contracture. The scar tissue tightens around the implant, which causes the implant to be displaced. The patient will feel severe hardening of the breast, which can be uncomfortable. This is corrected with a surgical capsulectomy, where the scar tissue is removed.
A noticeable rippling can sometimes be seen underneath or on the side of the breast. This is generally more common among patients who have thin tissues or small breast volume prior to augmentation. Although this is not really a complication, the unnatural wrinkling may cause discomfort and an unsightly appearance. This issue can be dealt with through implant exchange, fat grafting, or a change in the location of the implant to above or below the pectoralis muscle.
When an implant moves out of the intended pocket, it may cause the appearance of a double breast where a significant crease is noticeable. Implants may drop and extend past the breast's natural lower crease. Sometimes implants are displaced by severe capsular contracture or a tight scar tissue. Patients who experience this often undergo a revision surgery as this condition is noticeable when wearing tight-fitting clothes.
Breast implants vary in size, texture, shape and base. Some patients may be unhappy with how the breast looks and may consider a revision surgery to improve the appearance according to preference. It may be another size increase or a switch from a round implant to a more natural looking anatomic teardrop shape. Some patients decide that they'd rather have silicone implants instead of saline or the other way around.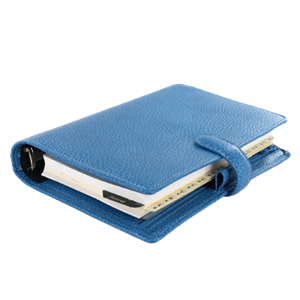 Plan Your Procedure
Procedure Recovery Location

Out-Patient
Contact Us
How do I know if breast augmentation revision surgery is right for me?
Women who have had breast augmentation surgery sometimes choose to have revision surgery to have either smaller or larger implants or to address some of the ways that their breasts have changed since they had their original surgery. For instance, women who have become pregnant and whose breasts have changed as a result of that and/or breast feeding may find themselves in a situation where their original implants are no longer the right size. Sometimes performing a breast lift at the same time as changing the implants is what's needed. If you have had breast augmentation and feel that either the shape or size of your breasts is no longer the best that it could be, it may make sense for you to see a plastic surgeon to discuss revision surgery.
How long after breast augmentation can a revision be done?
The time between breast augmentation and revision depends on why revision surgery is being considered. There are a lot of changes in the appearance of the breasts that will occur between the time immediately after breast augmentation and when they have their final appearance. But there are also issues that if they are present initially, may not change by themselves. For most women it will take about 3 months for their breasts to have their ultimate appearance after breast augmentation, so most decisions regarding revision should probably wait until then, but any woman who has questions or concerns about the appearance of their breasts after surgery should discuss them with their plastic surgeon.