A brow lift, also known as a forehead lift or browplasty, improves signs of age and stress that become visible within the forehead and brow region. Sagging of the brow, like the face, is a telltale change that comes with age. The downward drift of a lax brow makes the eyes appear smaller and is responsible for some of upper eyelid excess that is seen with age. Frown and furrow lines above the nose and across the forehead make the face appear angry, unhappy, and old. These lines also have the effect of making a person appear tired, especially with age. The board-certified plastic surgeons of The Peer Group offer brow lift surgery in northern New Jersey to help women and men look younger, more approachable and alert. The result is a smoother, softer, younger looking face.
Brow Lift Reviews
"I am amazed and thrilled with my results. Dr. Colon is a master. The staff is friendly, knowledgeable and very attentive. Great post-operative care package products too. I am highly recommending Dr. Colon and The Peer Group!"
- B.G. /
Office Visit /
Jul 15, 2016
"The staff was top notch from scheduling, check-in, the nurses to the anesthesiologist -- all made me feel safe, comfortable and confident that I was in great hands."
- L.L. /
Office Visit /
Feb 02, 2018
"I had a wonderful, safe and confident experience at The Peer Group for my facelift and felt equally about my brow and eyelid lift. The Peer Group and staff are excellent!"
- M.D. /
Office Visit /
Mar 11, 2019
"Excellent staff, very professional and super friendly. Very clean facility. The care and concern was beyond exceptional! Love them!"
- F.M. /
Office Visit /
Feb 07, 2019
"Dear Dr. Colon, A brief survey is inadequate to the task of expressing my appreciation and admiration for the work you did on my revision face lift/ brow lift, and new neck lift. When one has had less than optimal results with a previous practice, placing yourself in the hands of another surgeon is unnerving, While I do not fear surgery, I deeply feared making another error in my choice of surgeon. Thirteen years ago at the age of fifty-three I treated myself to a face lift and brow lift. The reason I chose my first surgeon was largely financial. His prices were low and I was a single mother who felt very guilty spending money on myself. Needless to say, the results of this "bargain" surgery were less than optimal. I experienced asymmetries and pulling from this procedure which, while they were not horrendous, were noticeable enough to cause me distress. The original brow lift did not take and left me with absolutely no results for the expenditure save one slightly higher eyebrow. Furthermore, that procedure left me with a great deal of numbness and a very painful neuroma. The puckered and shriveled look beneath my chin from overdone liposuction, the divots in my jaw line from asymmetrical fat removal, and the excessive removal of fat from my face which left me with a slightly cadaverous look were not hideous but they were the opposite of what one would call improvements. The worst result was the pulling of the musculature surrounding my mouth which over time began to cause noticeable unusual wrinkling and lines in unnatural locations around the lip, mouth, and chin area. Altogether, these things disturbed me greatly. After about seven to ten years the problems became worse due to the natural relaxation of the results. About three years ago I began to look for another surgeon in an attempt to correct the problems. Before I came to Peer Group, I saw three other surgeons. Two did not instill any confidence in me. One performed some fat transplants and Ultherapy but discouraged me from a revision face lift because "you never know what's under there." I have watched enough episodes of Botched to understand that NO surgeon ever knows "what's under there". This fact did not discourage you from taking my case and addressing ALL of the above issues in a decisive and straightforward manner that instilled complete confidence. From the first few days post op I knew I had made the right choice. Whereas I was completely numb all over after my first face lift, feeling returned almost immediately in nearly every part of my face and neck after your work. I experienced years of numbness after my first procedure. With my current results I am certain it will be a much much shorter time until feeling is completely restored. Although I am currently still swollen, I can see that the pulling of the musculature in the mouth area is gone. My smile is natural looking and there is no trace of the lines that were descending down my chin and across my upper lip from the aforementioned pulling of the first face lift. My eyebrows are even and there is definitely a lift to my brow. The neuroma was excised during surgery and the pain it caused is gone. Even more remarkable is that, although I was in surgery nearly seven hours at Peer Group and much more work was done, I am in less pain than I was from my initial two or three hour procedure at the other practice. Amazing! Even my son has commented on the extreme differences from the two experiences with regards to your expertise, your practice, your staff, and the results he observes on my face. I consider the difference in cost between the first practice and The Peer Group to be completely worth it. There are no "bargains" in surgery. If, like myself, a woman considers cost to be an issue, I would suggest that she save a little longer, and get results that will bring her joy and make her feel proud of the face she presents to the world. I would hate to see someone make the mistake I made. Over time, I saved absolutely nothing and added pain and suffering. I cannot tell you how grateful and happy I am that I trusted you. I feel like I have my "real" face back after thirteen years. This is how I wanted to look after my first experience. I did not want "changes", I did not want to look different, I did not want my surgeon to make aesthetic decisions without my consent, I just wanted to look more youthful and refreshed. Now - through your patient listening, clear observations, careful attention to all my concerns, consideration for my wishes, and your obviously superior understanding of facial anatomy - I have exactly the results I hoped for. A major bonus too - I am now sixty-six so the clock has gotten another few turns backwards. I am extremely impressed and appreciative of your expertise. Dr. Colon, this has given me a new lease on life. I am determined to improve my diet and exercise because I know that if I lose weight and experience more sagging (from the overdone liposuction I also submitted myself to years ago), you will be able to address that issue for me as well. I have complete confidence in you. One hundred and ten percent. I cannot believe how fortunate I was in finding you. I would recommend you and The Peer Group to anyone without reservation and I intend to do so. Thank you, thank you, thank you from the bottom of my heart. Sincerely, M.M."
- M.M. /
Other /
Mar 22, 2016
Previous
Next
There are several techniques that can be considered during a brow lift procedure. Some of the approaches are interchangeable with a forehead lift, but may be used to achieve different objectives.
If you look in the mirror and lift your eyebrow above its arch with your fingertip, and notice how much better your eyelid and crow's feet area looks. See how much younger and more beautiful the upper face becomes. This is what a lateral brow lift does. It is a simple procedure recommended for sagging eyebrows. It does not lift the medial eyebrow, which may produce a surprised look. The incision is usually hidden behind the hairline.
This approach provides a subtle change in the position of the eyebrows. It uses several small (1-inch or smaller) incisions above the hairline of the forehead where an endoscope (specialized camera) is placed, and surgical tools are used to weaken the frown muscles and elevate the eyebrows.
This approach places the incision above the hairline of the head. These incisions are typically long, yet still hidden by the patient's hair. This technique repositions the eyebrows by lifting them up to give an alert and revitalized appearance. If the patient has too high a forehead, it can be lowered as the brows are lifted. This approach offers dramatic results.
All brow lifts are performed under anesthesia as an outpatient procedure in an accredited surgical facility. The surgery typically takes 1 to 2 hours to complete depending on the approach. Patients can generally return to work and resume normal activities within a few days following surgery. Although most swelling disappears within a week, complete resolution usually takes a month.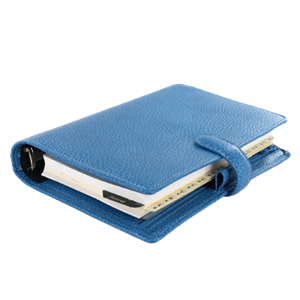 Plan Your Procedure
Recovery Time

2 Weeks

Average Procedure Time

1-2 Hours

Procedure Recovery Location

Out-Patient
Contact Us
This will be discussed in detail during your initial consultation, following a thorough examination by your plastic surgeon. Usually, the effects of aging take place in the forehead region along with the rest of the fac. If wrinkles, loose skin and sagging eyebrows are contributing to a tired, aged appearance, then a brow lift or forehead lift may be what is needed for a younger look. For drooping jowls and wrinkles along the lower area of the face, then a facelift may be worth consideration. These procedures are frequently combined for the best result.
No! The surgeons at The Peer Group always strive for a natural, beautiful result. A brow lift produces results that allow patients to appear more youthful and rested. Your surgeon will work with you to create natural results that restore the youth and beauty of the brow area.
Not necessarily. BOTOX is a great non-surgical option that improves the wrinkles and fine lines of the forehead. It can temporarily lift the lateral brow, however, it will not permanently lift the forehead and improve sagging and drooping features. Patients who are contemplating surgery may want to try BOTOX first and see if the results satisfy their aesthetic goals. If BOTOX proves ineffective, then a brow lift will probably help in this area.
The incisions made during a brow lift procedure are usually well-concealed once they heal. Whether they are placed above or at the hairline, every effort is made to keep the incisions along natural folds so they are not visible after surgery. When placed at the hairline, the incisions are camouflaged by an irregular pattern that closely follows the contours of the hair follicles. This heals with a scar that is hard to see.
Related Procedures