Chin augmentation surgery, improves the size and shape of the chin with a permanent implant. Fat transfer to this area is also effective for smaller augmentations. Injection of the HA filler Voluma is another way to temporarily increase the size of the chin. Patients may want chin implants to help balance their facial features or to improve the strength and definition of the jaw line. This procedure often accompanies nose surgery. The plastic surgeons at The Peer Group for Plastic Surgery help their patients select an appropriate chin implant at their Florham Park location with the Vectra imaging system. Three dimensional images are taken and then reviewed with the patient to create the ideal profile. This can be used to guide the selection of implants. Chin implants are made from a flexible, porous polyethylene or from silicone that is compatible with the body. There are also a variety of techniques that can be used during chin augmentation that will help the plastic surgeon accomplish the patient's goals. The result following chin implant surgery is a more defined profile, and a stronger more proportionate jawline. Fat transfer may also be used to strengthen a weak profile of the chin and jawline areas.
The technique for this procedure uses an implant that is placed through an incision made under the chin. The implant is positioned directly over the bone of the chin. In some cases, the incision will be made on the inside of the mouth. Immediately after surgery, medical tape or a compression dressing will be applied to help protect the implant during recovery.
Fat transfer to the chin and jawline is frequently used to improve the contour of these areas. This technique harvests fat from a donor area like the abdomen, while the patient is under anesthesia. The fat is purified and then micro-grafted into the areas to be filled in. The body may absorb some of the fat but most of the fat will take as a graft.
Reviews
"I live about an hour away from Florham Park, NJ but its worth the drive. From the moment I walked into the Peer Group I was greeted with a beautiful, friendly staff. Dr. Colon was professional , knowledgeable, and informative for my Miradry procedure. I would definitely recommend the Peer Group."
- A.C. /
Google /
Jul 09, 2019
"The Peer Group is the go-to place for a high-touch, personalized skin care diagnosis/regimen recommendation AND plastic surgery. Unlike other plastic surgery brands, The Peer Group genuinely considers every patients skincare/facial/body image objectives with respect to their personal and financial considerations. An amazing, first in class experience - right here, in New Jersey!"
- D.H. /
Solutionreach /
Sep 30, 2018
"I have been under Dr. Failey's care since the summer of 2018 after a breast cancer diagnosis and the need for reconstructive surgery. Dr. Failey, is professional, very knowledgeable, patient, calm, reassuring and kind. He is very dedicated to his work and genuinely cares about his patients and their happiness. It has been a pleasure to be under his care, as I know I am in good hands and will continue to be."
- D. /
Healthgrades /
Jan 15, 2019
"Recently done my Breast reconstruction at Peer Group in March, 2019. Dr, Isaac Starker in one word, is a true professional. His knowledge, skills, communication and compassion for patient needs will be unsurpassed by anyone in the same field. The staff including the manager, Annrica and nurses are efficient, punctual and warm. I recommend this team with 100% confidence."
- S. /
Google /
May 10, 2019
"A Seamless and Amazingly Perfect Experience!! - Went to Dr. Starker at the Peer Group by recommendation of two friends who had undergone breast augmentation here. I knew by their rave reviews of the overall experience, this was a professional and efficient practice and Dr. Starker was a fantastic, kind and patient doctor - I was not disappointed. Every appointment was timely.... I never waited more than 5 minutes to be escorted into the..."
- X. /
RealSelf /
Feb 25, 2019
Previous
Next
Chin augmentation is an outpatient procedure that is performed under anesthesia at an accredited surgical facility. The entire surgery typically takes about an hour to complete, but it could take longer depending on the technique used. Recovery from this surgery usually takes about 2-3 weeks. Pain and swelling are usually mild. Following surgery, the swelling and discomfort will improve. Most patients are pleased with their results and feel that they have a stronger, more defined profile because of the surgery.
What About a Double Chin?
Chin implants are designed to offer patients a stronger look to their jaw line. Those who have a "double chin" may be better candidates for a liposuction procedure where the fat of the neck is removed by liposuction or other nonsurgical methods. Sometimes this technique alone can create a new profile and look without needing to have an implant procedure.
It is normal to feel numbness and a change in skin sensation following chin augmentation surgery. Swilling causes the nerves to conduct poorly. This is temporary. Normal sensation returns as swelling subsides.
Scarring is very minimal with chin augmentation surgery because the incision is placed either on the inside of the mouth, where it is completely hidden, or it is made under the chin in a skin crease.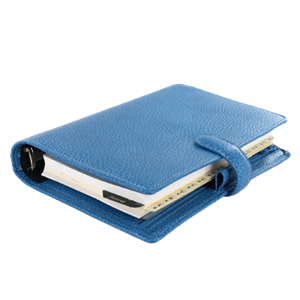 Related Procedures