Chin augmentation surgery, improves the size and shape of the chin with a permanent implant. Fat transfer to this area is also effective for smaller augmentations. Injection of the HA filler Voluma is another way to temporarily increase the size of the chin. Patients may want chin implants to help balance their facial features or to improve the strength and definition of the jaw line. This procedure often accompanies nose surgery. The plastic surgeons at The Peer Group for Plastic Surgery help their patients select an appropriate chin implant at their Florham Park location with the Vectra imaging system. Three dimensional images are taken and then reviewed with the patient to create the ideal profile. This can be used to guide the selection of implants. Chin implants are made from a flexible, porous polyethylene or from silicone that is compatible with the body. There are also a variety of techniques that can be used during chin augmentation that will help the plastic surgeon accomplish the patient's goals. The result following chin implant surgery is a more defined profile, and a stronger more proportionate jawline. Fat transfer may also be used to strengthen a weak profile of the chin and jawline areas.
The technique for this procedure uses an implant that is placed through an incision made under the chin. The implant is positioned directly over the bone of the chin. In some cases, the incision will be made on the inside of the mouth. Immediately after surgery, medical tape or a compression dressing will be applied to help protect the implant during recovery.
Fat transfer to the chin and jawline is frequently used to improve the contour of these areas. This technique harvests fat from a donor area like the abdomen, while the patient is under anesthesia. The fat is purified and then micro-grafted into the areas to be filled in. The body may absorb some of the fat but most of the fat will take as a graft.
Reviews
"Dr. Colin Failey came highly recommended to me. I searched for a long time to find the right dr who I would be able to trust in. Dr Failey operated on me last week and I cannot say enough about this man. He has a bedside magical and totally honest way about him. I am very happy I met Dr Failey in my life. He corrected all the former mistakes that was performed on me by previous dr. Also the entire staff at the Peer Group is wonderful. Made me feel comfortable and confident about what I was going to experience . God Bless Dr Failey"
- Anonymous /
RateMDs /
May 22, 2016
"Super Satisfied Scaredy Cat - Dr. Starker is a wonderful physician. Prior to this surgery, I had never had cosmetic surgery or any kind of surgery whatsoever. Dr. Starker was sensitive to my apprehension, and answered my zillions of questions patiently and wisely. On top of this, he really heard me when I explained that, different than many women, I wanted a very subtle augmentation that would be extremely natural looking..."
- 4. /
RealSelf /
May 01, 2018
"Peer Group is a wonderful and entirely professi... - Peer Group is a wonderful and entirely professional medical group...All personnel and staff kind and helpful...Dr. Colon is wonderful...Love working with him"
- V.L. /
Solutionreach /
Nov 08, 2017
"Excellent facility and staff. Exceptional service."
- A.G. /
Office Visit /
Jun 17, 2018
"I had an impressive first appointment with Dr. Lange. He was highly recommended to me by a friend so I had some lofty expectations going in, and they were surpassed. Dr. Langwe was knowledgable, patient, safety-minded, encouraging, and supportive. He spent over an hour explaining various options to me, did an examination, reviewed some photographs, and was honest about what he could and could not provide. There was no hard sell, but rather an array of choices from which to choose.I have been to other MDs who seemed pushy and unprofessional. They would talk about my poorly aging skin as, I guess, a motivation to take care of under their scalpels, but it made me uncomfortable. No one knows my skin better than I do, and I do not need to feel worse about the way I look. I have been looking for solutions, not confirmation of the problems.I appreciated Annrika who explained the financial part of the practice - again, no hard sell, just the facts. I didn't feel manipulated by financing options. The office staff was friendly and efficient, and the office space is clean and beautifully designed.I recommend Dr. Lange and the practice without hesitation - and my friend's eye lift was magnificent! Treat yourself!"
- B.C. /
Yelp /
Mar 01, 2018
Previous
Next
Chin augmentation is an outpatient procedure that is performed under anesthesia at an accredited surgical facility. The entire surgery typically takes about an hour to complete, but it could take longer depending on the technique used. Recovery from this surgery usually takes about 2-3 weeks. Pain and swelling are usually mild. Following surgery, the swelling and discomfort will improve. Most patients are pleased with their results and feel that they have a stronger, more defined profile because of the surgery.
What About a Double Chin?
Chin implants are designed to offer patients a stronger look to their jaw line. Those who have a "double chin" may be better candidates for a liposuction procedure where the fat of the neck is removed by liposuction or other nonsurgical methods. Sometimes this technique alone can create a new profile and look without needing to have an implant procedure.
It is normal to feel numbness and a change in skin sensation following chin augmentation surgery. Swilling causes the nerves to conduct poorly. This is temporary. Normal sensation returns as swelling subsides.
Scarring is very minimal with chin augmentation surgery because the incision is placed either on the inside of the mouth, where it is completely hidden, or it is made under the chin in a skin crease.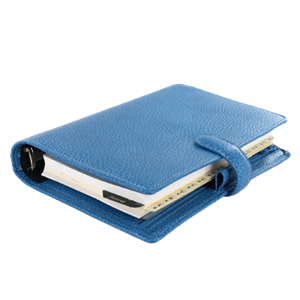 Related Procedures