Overview - Otoplasty

@headingTag>
Otoplasty, also known as ear pinning, is a plastic surgery procedure that reconstructs and improves the appearance of the ear. Through careful surgical repair and reconstructive mastery, the board-certified plastic surgeons at The Peer Group perform Otoplasty in northern New Jersey to repair part or all of an ear damaged in injury, malformed from birth, or to improve the appearance of the ears that are too large or protruding. Otoplasty can provide great psychological benefits to anyone who has been teased about the size or shape of their ears or wants to improve their ears. The Peer Group's board-certified plastic surgeons are also able to construct entirely new ears for patients with birth defects or who lost them due to injury or other causes.
Improvements from Otoplasty
Cosmetic ear surgery typically serves two functions, achieved through a qualified plastic surgeon's technical and aesthetic capabilities: setting prominent ears back closer to the head, and reducing the size of large ears. Ear surgery may also be a helpful solution for the following conditions:
Large or protruding ears
Lop ear (top of the ear folds downward or inward)
Cupped ear (a small constricted ear)
Shell ear (no outer curve in the cartilage)
Large, stretched, or torn earlobes
Earlobes with large creases and wrinkles
Surgical Technique

@headingTag>
The technique used during ear surgery will depend on the abnormality. First, there may be an insufficient amount of ear cartilage to support the fold of the ear, or too much cartilage where the ear canal starts. Both issues will cause the ear to protrude outward. In some cases, the ears may appear too large. Regardless of the condition, the cartilage will usually be addressed and either reduced or reshaped. Then, the cartilage will be secured with sutures into a new position closer to the head. The incision is generally placed within the natural folds of the ear so scarring is not an issue.
Reviews
"Dr. Colin Failey came highly recommended to me. I searched for a long time to find the right dr who I would be able to trust in. Dr Failey operated on me last week and I cannot say enough about this man. He has a bedside magical and totally honest way about him. I am very happy I met Dr Failey in my life. He corrected all the former mistakes that was performed on me by previous dr. Also the entire staff at the Peer Group is wonderful. Made me feel comfortable and confident about what I was going to experience . God Bless Dr Failey"
- Anonymous /
RateMDs /
May 22, 2016
"I have been going to Dr. Colon for 15 years. He is the best in the business. I did my research. I get Botox and and fillers and over the years we have had to resort to different things to keep the "natural" look that I like. To me there is nothing worse than an expensive enhancement becoming just the opposite! So no duck lips for me. I have sent several friends to him and they love him. Yes you can pay less elsewhere but really? If you are concerned with results over coupons than Dr Colon is your man. Also the office has a few special promotions every year that will save you money. The whole office is so professional and friendly and most of all helpful. They don't over schedule so there isn't any ridiculous waiting times."
- E.T. /
Yelp /
Mar 10, 2017
"I had my very first appointment today with Dr. Lange and I am blown away by how wonderful he is. He took a great amount of time listening to my concerns and explaining what he could do, how he could do it and his personal aesthetic while also taking into account my personal aesthetic. His demeanor was extremely pleasant as was the assistant who was with him in the exam room. The procedure itself was done meticulously with every attention given to detail and symmetry. I walked out knowing I had found my new doctor. In addition, the front desk office staff were lovely and very warm. Highly highly recommend . Outstanding!!"
- N.A. /
Yelp /
Mar 01, 2017
"33yo F W/excessive Sweating - Florham Park, NJ - Dr. Starker and Darrell, who both performed the procedure, were phenomenal and made the whole experience very pleasant. They consistently checked to make sure i was not experiencing any discomfort. The Peer Group is a superb practice that always makes me feel welcome and comfortable during my visits. From the receptionist to the physicians and everyone you meet in between, hands down the best customer service i have received. Dr. Starker is amazing and Darrell is excellent."
- G. /
RealSelf /
Aug 23, 2016
"I've been going to Laura Toscano for all my skin care needs for a little over two years...I have never gotten more compliments on how great my skin looks in my life! She is honest and truly knows her stuff!! My skin has never been freer from breakouts. In addition the texture, color and overall appearance of my skin is the best it's been in my adult life and I'm 48!Thank you Laura!!!!"
- S.S. /
Google /
Feb 28, 2017
Previous
Next
During/After Surgery

@headingTag>
All otoplasties are performed under general anesthesia as an outpatient procedure in an accredited surgical facility. The entire surgery typically takes about 2 hours to complete. After surgery, patients will be sent home with their heads wrapped in a soft, protective bandage, which will later be replaced with a lighter head band. Initially, patients will feel discomfort. . This will subside in a few days. Younger patients will need to be monitored so they do not touch or play with their ears during the healing process.
Ear Surgery FAQs

@headingTag>
Permanent Results?

@headingTag>
The results following an Otoplasty procedure are long lasting.
Children between the ages of 4-6 are considered within the ideal range for this surgery. From an anatomical standpoint, the cartilage is still soft and will be easier to remold and manipulate. From a psychological standpoint, having this surgery before starting elementary school can help avoid teasing and ridicule from classmates.
Both Ears or Just One?

@headingTag>
In the majority of cases, both ears are affected. Therefore, surgery is performed on both ears. However, there may sometimes be an abnormality in just one ear. If this is the case, surgery will be performed on the affected ear, which will be made to match the opposing ear.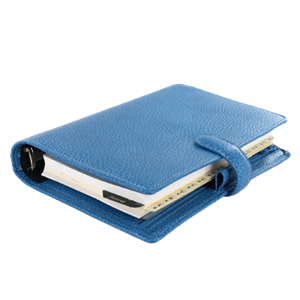 Plan Your Procedure
Recovery Time

1-2 Weeks

Average Procedure Time

2-3 Hours

Procedure Recovery Location

Out-Patient
Contact Us
Related Procedures