Natural looking Lip augmentation is a cosmetic procedure used to enhance the lips through injections. The augmentation procedure can be performed on the upper or lower lip, or both at the same time. Lip augmentation may offer temporary or permanent results depending on the method used. Most patients desiring larger, fuller lips are able to achieve their desired results with just one simple procedure. At The Peer Group, our board-certified plastic surgeons perform lip augmentation in northern New Jersey for women and men using safe, effective methods.
Reviews
"Dr. Starker was professional, courteous and made me feel very comfortable. The pre-visits, surgery and post-visits went smoothly. He answered every question I had and is always available to me - even months after surgery. The surgery went as planned and I couldn't be more pleased with the results!"
- Anonymous /
Healthgrades /
Sep 20, 2018
"Dr. Failey is superb! Excellent staff all around. Made me feel comfortable in the procedure. Results are fantastic!"
- Z.M. /
Other /
Aug 01, 2018
"I went to Dr. Starker for a breast reduction and was more than pleasantly surprised with how thoughtful, caring and totally reassuring he was (I am the biggest chicken). The results of the surgery far exceeded my expectations. Considering how long I agonized over having it done, I can say that I never should have waited. He is, by far, a wonderfully talented surgeon and I would recommend him without reservation."
- J.D. /
Healthgrades /
Sep 19, 2018
"Perfect! - I had breast augmentation performed in June. I couldn't be happier with the the pre-appointments, surgery and all of the special care I have been given after the surgery. Not to mention, the "girls" came out great. It was such a great experience. I only wish I did this years ago. Dr. Starker was so compassionate, professional and skilled. I would highly recommend Dr. Starker."
- K. /
RealSelf /
Sep 18, 2018
"Dr. Starker has such an easy bedside manner that although I was really nervous about getting a procedure done, I soon felt reassured and comfortable. I never had to wait (AT ALL) for any of my post op visits. My results were spectacular. He explained everything I needed to know and answered all of my questions with the utmost of patience. The entire staff was friendly and respectful. I would recommend him wholeheartedly!"
- D. /
Healthgrades /
Aug 29, 2018
Previous
Next
Fuller lips can be achieved through several different cosmetic techniques. Most options involve an injection of a dermal filler to increase the size of the lips. Hyaluronic acid is a protein that our bodies make, making it a safe, natural filler. It holds water to itself making it ideal for restoring lost volume to thin lips, giving them a natural, luscious look. Our surgeons are careful to avoid unnatural overly filled lips by using conservative amounts of Juvéderm or Restylane. The filler also has the advantage of being dissolvable if the patient wishes a smaller lip. Conservative fat transfer can also revitalize thin, aging lips. This is a more permanent solution. It may need to be repeated if there is too much absorption.
Artistic enhancement that preserves the beauty of the natural lip contours is paramount. This can only be achieved with experience. Balance between the lips is important, with the vertical height of the lower lip being greater than the upper by 30 to 40 %.
A word of caution, silicone has been used in the lips and due to its tendency to look more obvious with age, has been banned. It is irreversible and can produce permanent deformity. It is never used at The Peer Group.
The vertical height of the upper lip increases with age. This can be shortened to a more youthful length with a lip lift. With this procedure, a small strip of excess skin is removed from beneath the nose. The incision is hidden beneath the nose in the nostrils and in the creases of the alar lobules of the nose.
Lip lines can be improved with several techniques. Botox has been used for mild lip lines. For deeper lines, fillers have been used. Fraxel laser and dermabrasion also work well for deep lip lines.
Restylane injections (similar to natural hyaluronic acid)
Fat Filler: This is a nonsurgical injection, also referred to as a fat transfer. The process involves removing fat through liposuction from the patient's body, filtering this fat and then transferring it to the lips
Injectable Filler: This is a nonsurgical injection that is made to the lips to create a fuller look. There are a variety of filler products available including those made of hyaluronic acid and calcium hydroxyapatite. These are marketed under various brand names and offer varying results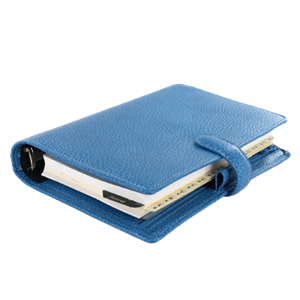 Plan Your Procedure
Recovery Time

0-2 Days

Average Procedure Time

45-60 Minutes

Procedure Recovery Location

Out-Patient
Contact Us
Lip augmentation using an injectable filler is performed in-office and usually takes about 30 minutes. A numbing cream is generally used for injections. The lips will be sore and swollen for a few days. This subsides and the results are fuller, soft lips.
Related Procedures