Usually the neck and jowl areas are areas of facial aging that appear in the 40's and 50's and become progressively worse. Neck lifts are frequently done together with facelifts as these areas age together and impact one another. A neck lift can provide a more toned and youthful appearance. By removing pockets of fat from the beneath the chin and jawline, eliminating drooping bands of muscle, and tightening loose skin and muscle, a neck lift can help the patient regain a slenderer, youthful appearance of their neck. The results of this cosmetic procedure offer a drastic improvement to the appearance of the neck and subtle changes to overall appearance. The team of board-certified plastic surgeons at The Peer Group has extensive experience performing this aesthetic surgical treatment for women and men throughout northern New Jersey.
A neck lift will address several issues including the removal of excess fat, the tightening of loose skin and tightening the underlying neck muscles to improve neck bands. An incision is made under the chin, and in some cases, behind or in front of the ears. If fat removal is part of this surgery, liposuction will be the first step. Next, the neck muscle bands are tightened and the overlying skin is re-draped to achieve the desired definition.
Neck Lift Reviews
"A few years ago, Dr. Starker did a full face lift on me.I told him I wanted to look natural, not weird like Joan Rivers. He got rid of my jowls, smoothed out my forehead and did a neck lift. Now whenever I tell anyone I've had a face lift, they're shocked. I look completely natural and, best of all, I don't look like I'm 54, but 10 years younger. I would HIGHLY recommend Dr. Starker to anyone looking for cosmetic surgery. (not cheap, but you get what you pay for!)"
- Anonymous /
RateMDs /
Mar 20, 2009
"my mom - My mom had a face and neck lift done by dr colon....this man is truly a miracle worker...i can not believe the change he has made....hes given her at least 15 to 20 years! He also did her eyes...People stop her and ask her if she was away and so forth....truth be told...he is the best surgeon ever! Take it from me... you want to look your best? go to the best!."
- M. /
Vitals /
Jul 15, 2013
"I saw Dr. Colon 35 years ago for a growth on my calf. He came highly recommended and did a fabulous job. I have more recently seen Dr. Isaac Starker for a chin lift. My husband and I both think he is a delight to work with and highly skilled. He is on the NJ Best Doc list for good reason. He is honest, kind, medically excellent and knowledgeable."
- A.V. /
Google /
Apr 02, 2017
"Great team! Professional, kind, excellent surgeon, great service and great results. Thank you."
- M.A. /
Other /
Apr 27, 2018
"Dear Dr. Colon, A brief survey is inadequate to the task of expressing my appreciation and admiration for the work you did on my revision face lift/ brow lift, and new neck lift. When one has had less than optimal results with a previous practice, placing yourself in the hands of another surgeon is unnerving, While I do not fear surgery, I deeply feared making another error in my choice of surgeon. Thirteen years ago at the age of fifty-three I treated myself to a face lift and brow lift. The reason I chose my first surgeon was largely financial. His prices were low and I was a single mother who felt very guilty spending money on myself. Needless to say, the results of this "bargain" surgery were less than optimal. I experienced asymmetries and pulling from this procedure which, while they were not horrendous, were noticeable enough to cause me distress. The original brow lift did not take and left me with absolutely no results for the expenditure save one slightly higher eyebrow. Furthermore, that procedure left me with a great deal of numbness and a very painful neuroma. The puckered and shriveled look beneath my chin from overdone liposuction, the divots in my jaw line from asymmetrical fat removal, and the excessive removal of fat from my face which left me with a slightly cadaverous look were not hideous but they were the opposite of what one would call improvements. The worst result was the pulling of the musculature surrounding my mouth which over time began to cause noticeable unusual wrinkling and lines in unnatural locations around the lip, mouth, and chin area. Altogether, these things disturbed me greatly. After about seven to ten years the problems became worse due to the natural relaxation of the results. About three years ago I began to look for another surgeon in an attempt to correct the problems. Before I came to Peer Group, I saw three other surgeons. Two did not instill any confidence in me. One performed some fat transplants and Ultherapy but discouraged me from a revision face lift because "you never know what's under there." I have watched enough episodes of Botched to understand that NO surgeon ever knows "what's under there". This fact did not discourage you from taking my case and addressing ALL of the above issues in a decisive and straightforward manner that instilled complete confidence. From the first few days post op I knew I had made the right choice. Whereas I was completely numb all over after my first face lift, feeling returned almost immediately in nearly every part of my face and neck after your work. I experienced years of numbness after my first procedure. With my current results I am certain it will be a much much shorter time until feeling is completely restored. Although I am currently still swollen, I can see that the pulling of the musculature in the mouth area is gone. My smile is natural looking and there is no trace of the lines that were descending down my chin and across my upper lip from the aforementioned pulling of the first face lift. My eyebrows are even and there is definitely a lift to my brow. The neuroma was excised during surgery and the pain it caused is gone. Even more remarkable is that, although I was in surgery nearly seven hours at Peer Group and much more work was done, I am in less pain than I was from my initial two or three hour procedure at the other practice. Amazing! Even my son has commented on the extreme differences from the two experiences with regards to your expertise, your practice, your staff, and the results he observes on my face. I consider the difference in cost between the first practice and The Peer Group to be completely worth it. There are no "bargains" in surgery. If, like myself, a woman considers cost to be an issue, I would suggest that she save a little longer, and get results that will bring her joy and make her feel proud of the face she presents to the world. I would hate to see someone make the mistake I made. Over time, I saved absolutely nothing and added pain and suffering. I cannot tell you how grateful and happy I am that I trusted you. I feel like I have my "real" face back after thirteen years. This is how I wanted to look after my first experience. I did not want "changes", I did not want to look different, I did not want my surgeon to make aesthetic decisions without my consent, I just wanted to look more youthful and refreshed. Now - through your patient listening, clear observations, careful attention to all my concerns, consideration for my wishes, and your obviously superior understanding of facial anatomy - I have exactly the results I hoped for. A major bonus too - I am now sixty-six so the clock has gotten another few turns backwards. I am extremely impressed and appreciative of your expertise. Dr. Colon, this has given me a new lease on life. I am determined to improve my diet and exercise because I know that if I lose weight and experience more sagging (from the overdone liposuction I also submitted myself to years ago), you will be able to address that issue for me as well. I have complete confidence in you. One hundred and ten percent. I cannot believe how fortunate I was in finding you. I would recommend you and The Peer Group to anyone without reservation and I intend to do so. Thank you, thank you, thank you from the bottom of my heart. Sincerely, M.M."
- M.M. /
Other /
Mar 22, 2016
Previous
Next
A neck lift is considered an outpatient procedure, performed under general anesthesia at an accredited surgical facility. This surgery typically takes 2 hours to complete, but that will vary by surgical case. After surgery, there will be some bruising and swelling. Patients will feel some tightness at first. Most patients are able to return to work within 7-10 days. It can take 1 to 2 months for the optimal results to appear as swelling subsides. Results from this procedure are often dramatic.
Markedly loose skin of the neck is a flaw that can only be removed through surgery. Unfortunately, this is the only true way to redefine a person's neck and add the necessary definition needed to improve the contour and profile. Ulthera is a nonsurgical way of maintaining skin tone and can provide some tightening but it cannot give the results that surgery can.
A neck lift does require an incision under the chin and near the ears. However, these are placed inconspicuously (within the hairline on the ears and under the chin) so they are concealed. We make every effort during surgery to minimize visible scarring as much as possible.
Individuals in their 20's, 30's and 40'smay benefit from liposuction of the neck or a neck lift, depending on their anatomy. Those who have experienced a massive weight loss or have a hereditary defect of the neck are good candidates. Patients in their 60s and 70s often undergo a neck lift to cosmetically treat the visible signs of aging.
Some patients will have issues with their neck, but these problems may actually be the result of a "weak chin." Without the proper support of the chin bone, the neck isn't able to have a defined contour. A chin implant may be recommended to reshape the chin and make it stronger or more prominent. A chin implant is sometimes done with neck liposuction or with a neck lift. This can have a great impact on the neck for many patients.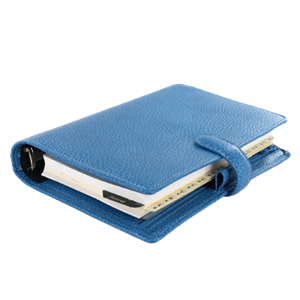 Plan Your Procedure
Recovery Time

2-3 Weeks

Average Procedure Time

2-3 Hours

Procedure Recovery Location

Out-Patient
Contact Us
Related Procedures