The nose is the center of the face and its shape, size, and relationship to other facial features has a profound effect on a person's appearance. Alterations to the appearance of the nose can have an amazing effect on the aesthetics and overall balance of the facial features. For patients who are self-conscious because of their nasal shape or appearance, rhinoplasty, commonly called a nose job, may help to boost their confidence and self-esteem. The board-certified plastic surgeons at The Peer Group perform rhinoplasty in Florham Park, New Jersey for adults and adolescents. The goal during surgery is to create a natural result, while at the same time achieving a goal of improved aesthetics and function. Three dimensional with the Vectra imaging system is enormously helpful in visualizing an aesthetic goal for each patient. With this 3-D imaging technology, the surgeons at The Peer Group can sit together with patients and morph their images, creating a realistic aesthetic goal. This helps the surgeon in his surgical planning and the patient in their understanding.
Rhinoplasty Reviews
"Dr Colon is an excellent doctor and surgeon. His bedside manner is great, he is warm and patient. I was super nervous about getting the procedure (rhinoplasty) and the staff and doctor made me feel comfortable and safe. The results were amazing! I couldn't have asked for better. I am very happy I chose Dr. Colon."
- Anonymous /
RateMDs /
Jul 10, 2013
"Rhinoplasty by Dr. Isaac Starker - Florham Park, NJ - I had a Rhinoplasty with Dr. Isaac Starker from the Peer Group in Florham Park NJ three months ago and I had amazing results! Dr. Starker as well as the entire office were an absolute pleasure to work with from start to finish. My outcome was exactly what we discussed and what he had shown me it would look like and I couldn't be happier with my results."
- H. /
RealSelf /
Aug 17, 2016
"Dr. Starker is a class act! I could not be happier with the results of my rhinoplasty & breast augmentation surgeries. I highly recommend!"
- Anonymous /
RateMDs /
Sep 05, 2013
Previous
Next
Many surgeons prefer the open rhinoplasty approach during nose surgery because they can gain a better view and better access to the structures inside of the nose. The incision using this approach is made on the skin between the nostrils and inside the nostrils. Once the incision is made, the skin is moved back to allow access to the internal structure of cartilage and bone. The incisions, which heal nicely, leaving scars that are barely visible.
The closed rhinoplasty technique is used on noses that have features that are easily corrected. It is commonly used when the tip of the nose has good shape and is not too long, too wide, over or under projected. The incision during this approach is not visible after surgery because it is made on the inside of the nose.
Rhinoplasty is performed under general anesthesia in an accredited surgical facility and typically takes around 2-3 hours to complete. It is considered an outpatient procedure. After surgery, patients will wear a nose splint and will experience bruising and swelling around the nose and eyes. Once the bandages and splint are removed, the nose will look normal, but it will take longer for the swelling and bruising to subside completely.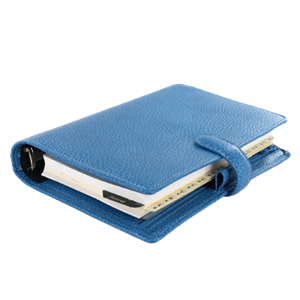 Plan Your Procedure
Recovery Time

1-2 Weeks

Average Procedure Time

2-3 Hours

Procedure Recovery Location

Out-Patient
Contact Us
Are Surgery Fears Normal?
Yes, however; more than 350,000 people in the U.S. undergo rhinoplasty each year making it one of the most common cosmetic surgeries. One way to help calm your fears is to make sure you find a reputable and skilled surgeon that has extensive experience with nose surgery.
When the hump on the bridge of the nose is reduced, it is necessary to move the nasal bones inward slightly, to prevent a flat nasal bridge and to create a beautifully proportioned nasal shape. This planned break allows your surgeon to narrow the width of the nose or to correct an asymmetrical nose. This is a common practice and heals within just a few weeks following surgery.
Is Surgery the Only Answer?
Noses that are too large or too wide, or have a specific deformity may only be able to be enhanced through nose surgery. However, the look of some noses may be able to be enhanced using an injectable filler such as Voluma, or fat taken from another part of the body.
Nasal packing is the insertion of gauze and/or cotton packs into the nasal chamber after surgery. These are used to control bleeding or to maintain shape, but are not necessary 100% of the time. They are generally used if the surgery includes the septum.
When can I resume activity ?
Normal daily activities can resume at one week after surgery but care should be taken to avoid "bumping" the nose. Strenuous exercise such as running and weight training can safely resume three weeks from the date of surgery. Avoid contact sports for at least 6 weeks.
Nasal splint vs nasal packing?
Following nose surgery, the nasal bones are stabilized with an external splint that helps keep the bones straight and the swelling to a minimum. A nasal splint is usually removed five to six days after surgery.
Related Procedures