The board-certified plastic surgeons at The Peer Group offer laser hair removal in Florham, NJ to get rid of unwanted facial hair, as well as hair located on the sideburn area, beneath the arms, around the nipples, the bikini area, back, and more. The Cutera Excel® laser safely and effectively removes unwanted hair on the face and body. It can permanently remove hair from all skin types and tanned skin with no down time. The Cutera Excel's chilled hand piece reduces discomfort and topical numbing cream alleviates any stinging sensation. ProWave™ is used for hair reduction on larger areas of the body, such as the back or legs. ProWave uses intense pulsed light and has a larger chilled hand piece that treats skin types quickly and safely, eliminating the need for anesthesia.
Laser Hair Removal Procedure
During laser hair removal, the surgeon will place the laser directly on top of the skin where the hair resides in order to treat all of the problem areas. During this process, the follicles absorb the heat that the laser emits, which damages the follicle and makes it difficult for the hair to grow back. Most patients are able to achieve results in a 30-45 minute session that occurs once every 3-4 weeks over the course of several months. Improved reduction in hair density and thickness can usually be seen within the first couple treatments.
Reviews
"Dr. Colin Failey came highly recommended to me. I searched for a long time to find the right dr who I would be able to trust in. Dr Failey operated on me last week and I cannot say enough about this man. He has a bedside magical and totally honest way about him. I am very happy I met Dr Failey in my life. He corrected all the former mistakes that was performed on me by previous dr. Also the entire staff at the Peer Group is wonderful. Made me feel comfortable and confident about what I was going to experience . God Bless Dr Failey"
- Anonymous /
RateMDs /
May 22, 2016
"Super Satisfied Scaredy Cat - Dr. Starker is a wonderful physician. Prior to this surgery, I had never had cosmetic surgery or any kind of surgery whatsoever. Dr. Starker was sensitive to my apprehension, and answered my zillions of questions patiently and wisely. On top of this, he really heard me when I explained that, different than many women, I wanted a very subtle augmentation that would be extremely natural looking..."
- 4. /
RealSelf /
May 01, 2018
"Peer Group is a wonderful and entirely professi... - Peer Group is a wonderful and entirely professional medical group...All personnel and staff kind and helpful...Dr. Colon is wonderful...Love working with him"
- V.L. /
Solutionreach /
Nov 08, 2017
"Excellent facility and staff. Exceptional service."
- A.G. /
Office Visit /
Jun 17, 2018
"I had an impressive first appointment with Dr. Lange. He was highly recommended to me by a friend so I had some lofty expectations going in, and they were surpassed. Dr. Langwe was knowledgable, patient, safety-minded, encouraging, and supportive. He spent over an hour explaining various options to me, did an examination, reviewed some photographs, and was honest about what he could and could not provide. There was no hard sell, but rather an array of choices from which to choose.I have been to other MDs who seemed pushy and unprofessional. They would talk about my poorly aging skin as, I guess, a motivation to take care of under their scalpels, but it made me uncomfortable. No one knows my skin better than I do, and I do not need to feel worse about the way I look. I have been looking for solutions, not confirmation of the problems.I appreciated Annrika who explained the financial part of the practice - again, no hard sell, just the facts. I didn't feel manipulated by financing options. The office staff was friendly and efficient, and the office space is clean and beautifully designed.I recommend Dr. Lange and the practice without hesitation - and my friend's eye lift was magnificent! Treat yourself!"
- B.C. /
Yelp /
Mar 01, 2018
Previous
Next
Topical numbing cream is applied 30 minutes prior to treatment to help avoid discomfort during hair removal. The laser hand-piece also has a cooling head on it which soothes treated areas. Smaller areas around the upper lip and chin can be treated in 15-20 minutes. Larger areas like the legs and back can take 30-45 minutes.
Anyone with unwanted hair is a candidate for laser hair removal. However, individuals with darker hair and lighter skin often experience better results. The number of sessions that will be required to produce the desired results will depend on the thickness of hair, how much hair exists in an area, color of the hair, and what the ultimate goal is. Individuals with lighter colored hair may require more treatments.
Hair growth occurs in cycles. Some hairs may be in the middle of their growth phase during the treatment session, while others may be dormant. Spreading out the treatment allows the dormant hairs to grow and gives the area time so that all of the hairs are eventually targeted during treatment. Between treatments, the hairs that do grow can be shaved because the follicle is not affected.
Laser hair removal results in zero downtime. The skin will be pink and a tingling sensation may reside on the treated area for a couple of hours after treatment. Patients can leave their appointment and go directly back to work.
Laser hair removal is considered a solid solution for hair removal, however it is referred to as semi-permanent. There can still be some hair growth that occurs where the laser technology did not hit. Therefore, even though the majority of the hair will be gone, some hairs can still pop up. Patients find that these are tremendously easier to manage than before the original treatments. Additional laser hair removal treatments can also be scheduled to take care of these as well.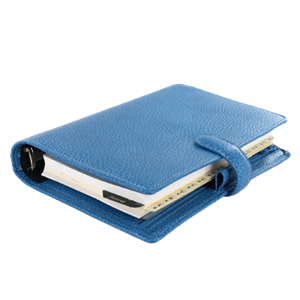 Related Procedures