The board-certified plastic surgeons at The Peer Group offer laser hair removal in Florham, NJ to get rid of unwanted facial hair, as well as hair located on the sideburn area, beneath the arms, around the nipples, the bikini area, back, and more. The Cutera Excel® laser safely and effectively removes unwanted hair on the face and body. It can permanently remove hair from all skin types and tanned skin with no down time. The Cutera Excel's chilled hand piece reduces discomfort and topical numbing cream alleviates any stinging sensation. ProWave™ is used for hair reduction on larger areas of the body, such as the back or legs. ProWave uses intense pulsed light and has a larger chilled hand piece that treats skin types quickly and safely, eliminating the need for anesthesia.
Laser Hair Removal Procedure
During laser hair removal, the surgeon will place the laser directly on top of the skin where the hair resides in order to treat all of the problem areas. During this process, the follicles absorb the heat that the laser emits, which damages the follicle and makes it difficult for the hair to grow back. Most patients are able to achieve results in a 30-45 minute session that occurs once every 3-4 weeks over the course of several months. Improved reduction in hair density and thickness can usually be seen within the first couple treatments.
Reviews
"I have been under Dr. Failey's care since the summer of 2018 after a breast cancer diagnosis and the need for reconstructive surgery. Dr. Failey, is professional, very knowledgeable, patient, calm, reassuring and kind. He is very dedicated to his work and genuinely cares about his patients and their happiness. It has been a pleasure to be under his care, as I know I am in good hands and will continue to be."
- D. /
Healthgrades /
Jan 15, 2019
"Recently done my Breast reconstruction at Peer Group in March, 2019. Dr, Isaac Starker in one word, is a true professional. His knowledge, skills, communication and compassion for patient needs will be unsurpassed by anyone in the same field. The staff including the manager, Annrica and nurses are efficient, punctual and warm. I recommend this team with 100% confidence."
- S. /
Google /
May 10, 2019
"A Seamless and Amazingly Perfect Experience!! - Went to Dr. Starker at the Peer Group by recommendation of two friends who had undergone breast augmentation here. I knew by their rave reviews of the overall experience, this was a professional and efficient practice and Dr. Starker was a fantastic, kind and patient doctor - I was not disappointed. Every appointment was timely.... I never waited more than 5 minutes to be escorted into the..."
- X. /
RealSelf /
Feb 25, 2019
"I have been using Peer Group for over 15 years because once you have experienced the best why go anywhere else? Dr Colon has a deft hand and keeps me looking "younger" than my years. Lol The office staff is warm and so helpful. And don't even get me started on their VIP discount card, I don't know any other offices that offer great different deals all year long and that kind of customer appreciation."
- E.S. /
Solutionreach /
Sep 04, 2018
"Professional yet friendly staff...Dr Starker is wonderful, I had a problem that another Dr caused, and was told by 2 doctors that nothing could be done to fix it, Dr Starker had the solution. I couldn't be happier. Thank you I will return.. you are the best!"
- W.A. /
Facebook /
Dec 26, 2018
Previous
Next
Topical numbing cream is applied 30 minutes prior to treatment to help avoid discomfort during hair removal. The laser hand-piece also has a cooling head on it which soothes treated areas. Smaller areas around the upper lip and chin can be treated in 15-20 minutes. Larger areas like the legs and back can take 30-45 minutes.
Anyone with unwanted hair is a candidate for laser hair removal. However, individuals with darker hair and lighter skin often experience better results. The number of sessions that will be required to produce the desired results will depend on the thickness of hair, how much hair exists in an area, color of the hair, and what the ultimate goal is. Individuals with lighter colored hair may require more treatments.
Hair growth occurs in cycles. Some hairs may be in the middle of their growth phase during the treatment session, while others may be dormant. Spreading out the treatment allows the dormant hairs to grow and gives the area time so that all of the hairs are eventually targeted during treatment. Between treatments, the hairs that do grow can be shaved because the follicle is not affected.
Laser hair removal results in zero downtime. The skin will be pink and a tingling sensation may reside on the treated area for a couple of hours after treatment. Patients can leave their appointment and go directly back to work.
Laser hair removal is considered a solid solution for hair removal, however it is referred to as semi-permanent. There can still be some hair growth that occurs where the laser technology did not hit. Therefore, even though the majority of the hair will be gone, some hairs can still pop up. Patients find that these are tremendously easier to manage than before the original treatments. Additional laser hair removal treatments can also be scheduled to take care of these as well.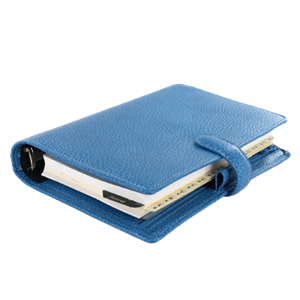 Related Procedures