Lastisse is the first and only FDA approved treatment for hypotrichosis, a condition that causes a person to have inadequate eyelashes. Lastisse, available in northern New Jersey at The Peer Group, is a breakthrough treatment to enhance eyelash prominence by increasing length, thickness, and darkness. This once-daily treatment is applied to the base of the upper eyelashes. Patients must obtain a prescription for Latisse and can expect to see improved eyelashes in as little as 4 weeks, with full results in 16 weeks. Patients can keep track of their eyelash growth with our in-office Visia imaging system, which includes eyelash analysis.
LATISSE (known medically as bimatoprost) is a recreated form of a naturally occurring substance called prostaglandin that is proven to stimulate eyelash growth. By using LATISSE, two things occur within the growth cycle of an eyelash. First, it increases the length of the growth phase, and second, it multiplies the number of hairs during this same time.
Reviews
"Dr. Colin Failey came highly recommended to me. I searched for a long time to find the right dr who I would be able to trust in. Dr Failey operated on me last week and I cannot say enough about this man. He has a bedside magical and totally honest way about him. I am very happy I met Dr Failey in my life. He corrected all the former mistakes that was performed on me by previous dr. Also the entire staff at the Peer Group is wonderful. Made me feel comfortable and confident about what I was going to experience . God Bless Dr Failey"
- Anonymous /
RateMDs /
May 22, 2016
"Super Satisfied Scaredy Cat - Dr. Starker is a wonderful physician. Prior to this surgery, I had never had cosmetic surgery or any kind of surgery whatsoever. Dr. Starker was sensitive to my apprehension, and answered my zillions of questions patiently and wisely. On top of this, he really heard me when I explained that, different than many women, I wanted a very subtle augmentation that would be extremely natural looking..."
- 4. /
RealSelf /
May 01, 2018
"Peer Group is a wonderful and entirely professi... - Peer Group is a wonderful and entirely professional medical group...All personnel and staff kind and helpful...Dr. Colon is wonderful...Love working with him"
- V.L. /
Solutionreach /
Nov 08, 2017
"Excellent facility and staff. Exceptional service."
- A.G. /
Office Visit /
Jun 17, 2018
"I had an impressive first appointment with Dr. Lange. He was highly recommended to me by a friend so I had some lofty expectations going in, and they were surpassed. Dr. Langwe was knowledgable, patient, safety-minded, encouraging, and supportive. He spent over an hour explaining various options to me, did an examination, reviewed some photographs, and was honest about what he could and could not provide. There was no hard sell, but rather an array of choices from which to choose.I have been to other MDs who seemed pushy and unprofessional. They would talk about my poorly aging skin as, I guess, a motivation to take care of under their scalpels, but it made me uncomfortable. No one knows my skin better than I do, and I do not need to feel worse about the way I look. I have been looking for solutions, not confirmation of the problems.I appreciated Annrika who explained the financial part of the practice - again, no hard sell, just the facts. I didn't feel manipulated by financing options. The office staff was friendly and efficient, and the office space is clean and beautifully designed.I recommend Dr. Lange and the practice without hesitation - and my friend's eye lift was magnificent! Treat yourself!"
- B.C. /
Yelp /
Mar 01, 2018
Previous
Next
LATISSE is a topical medication with detailed, easy-to-follow instructions of use. Patients will simply wash their face thoroughly and use the sterile, disposable LATISSE applicators to apply the medicine to the upper eyelid. Contacts and all eye makeup will need to be removed before application. While the medication is applied only to the upper eyelid, it spreads to the lower eyelid during blinking for a uniform result. Most patients begin to see longer, fuller, and darker lashes in approximately 4 weeks. Patients seeking maximum results should remain on the medication and continue the application routine for a full 16 weeks.
FDA approved in 2008, LATISSE is a safe medication for most people to use. Certain individuals who have ongoing eye conditions, severe allergies, skin infections and other eye problems should not use LATISSE, as well as women who are pregnant and/or nursing. Individuals who do not have the medical and physical conditions mentioned above can use LATISSE with little risk, although eye irritation, dryness, or redness are possible side effects that can be managed. If you desire longer and thicker eyelashes, discuss LATISSE with our team to discover if it is a healthy option for you.
LATISSE is a prescription medication and can only be obtained through a physician. Most cosmetic surgeons and dermatologists have expertise with this drug and thus are suitable specialists to visit in order to get evaluated and receive a prescription.
Can LATISSE Stain Eyelids?
This is a possible side effect that has been debated for several years. Skin darkening (skin hyperpigmentation) is very rare with LATISSE, although there have been cases where this has occurred. Once a patient stops using LATISSE, skin darkening usually reverses itself after a few months.
Can LATISSE Change Eye Color/
This is another side effect that has been debated. Clinical studies have shown, and Allergen does report that permanent brown iris pigmentation can be a potential side effect. Although this does not affect every patient and varies in color level, one should take this risk into consideration when deciding to take LATISSE.
Eyelash hypotridchosis is the medical name given to having lashes that are not long, full, or adequate. People who have this have fewer eyelashes in general, and the length and thickness are also limited.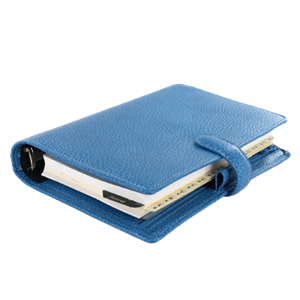 Related Procedures