LimeLite Facial at The Peer Group for Plastic Surgery in northern New Jersey offers dramatic results for removing brown spots and red spots from the hands and arms, as well as brown pigmentation from sun damage on the face, neck, and chest. This light-based treatment is also useful in removing red areas caused by broken capillaries and rosacea. Treatments are performed with a chilled hand piece and a cool gel, minimizing any discomfort. The team of skin care professionals and board-certified plastic surgeons at The Peer Group use the Visia skin assessment during every consultation so they can find and treat damaged skin effectively and easily.
Procedure Information

@headingTag>
Before the laser treatment begins, a cold gel is applied to the area being treated, and patients are given protective eyewear to wear throughout the procedure. Using the IPL hand piece, the physician pulses light to the skin's surface. Without damaging the skin, the laser is absorbed by the dilated vessels or pigmentation. The heat from the laser causes damage to the vessel or lesion, so the body begins a natural healing process. After the treatment is complete, patients can immediately return to normal activities. Redness or blotchiness may last for up to 1-2 hours after the procedure.
Reviews
"Dr. Colin Failey came highly recommended to me. I searched for a long time to find the right dr who I would be able to trust in. Dr Failey operated on me last week and I cannot say enough about this man. He has a bedside magical and totally honest way about him. I am very happy I met Dr Failey in my life. He corrected all the former mistakes that was performed on me by previous dr. Also the entire staff at the Peer Group is wonderful. Made me feel comfortable and confident about what I was going to experience . God Bless Dr Failey"
- Anonymous /
RateMDs /
May 22, 2016
"I have been going to Dr. Colon for 15 years. He is the best in the business. I did my research. I get Botox and and fillers and over the years we have had to resort to different things to keep the "natural" look that I like. To me there is nothing worse than an expensive enhancement becoming just the opposite! So no duck lips for me. I have sent several friends to him and they love him. Yes you can pay less elsewhere but really? If you are concerned with results over coupons than Dr Colon is your man. Also the office has a few special promotions every year that will save you money. The whole office is so professional and friendly and most of all helpful. They don't over schedule so there isn't any ridiculous waiting times."
- E.T. /
Yelp /
Mar 10, 2017
"I had my very first appointment today with Dr. Lange and I am blown away by how wonderful he is. He took a great amount of time listening to my concerns and explaining what he could do, how he could do it and his personal aesthetic while also taking into account my personal aesthetic. His demeanor was extremely pleasant as was the assistant who was with him in the exam room. The procedure itself was done meticulously with every attention given to detail and symmetry. I walked out knowing I had found my new doctor. In addition, the front desk office staff were lovely and very warm. Highly highly recommend . Outstanding!!"
- N.A. /
Yelp /
Mar 01, 2017
"33yo F W/excessive Sweating - Florham Park, NJ - Dr. Starker and Darrell, who both performed the procedure, were phenomenal and made the whole experience very pleasant. They consistently checked to make sure i was not experiencing any discomfort. The Peer Group is a superb practice that always makes me feel welcome and comfortable during my visits. From the receptionist to the physicians and everyone you meet in between, hands down the best customer service i have received. Dr. Starker is amazing and Darrell is excellent."
- G. /
RealSelf /
Aug 23, 2016
"I've been going to Laura Toscano for all my skin care needs for a little over two years...I have never gotten more compliments on how great my skin looks in my life! She is honest and truly knows her stuff!! My skin has never been freer from breakouts. In addition the texture, color and overall appearance of my skin is the best it's been in my adult life and I'm 48!Thank you Laura!!!!"
- S.S. /
Google /
Feb 28, 2017
Previous
Next
What to Expect

@headingTag>
A physician or trained medical staff member can perform an IPL Photo Rejuvenation treatment on patients. The procedure is gentle, safe and non-invasive, which allows for little to no recovery time. A full series of the IPL treatments includes 3 to 4 sessions, with each session lasting 20 minutes every 3-6 weeks. Some patients may experience a slight sting, similar to the snapping of a rubber band, while the skin is being treated. All IPL treatments are customized to each patient's skin type and condition to provide the best possible, long-lasting results.
IPL Photo Rejuvenation FAQs

@headingTag>
Quick Results?

@headingTag>
Improvement can be seen after each treatment, but the best results can be seen a month after a full series of treatments is completed. It's common for patients to respond differently to each treatment session. Patients will see a gradual improvement of redness, blotchiness, sunspots and age spots over time.
Side Effects?

@headingTag>
Most patients experience mild side effects like temporary swelling, redness, crusting, or superficial blisters. These subside within a day or two after the procedure.
Do I Need to Prep for IPL?

@headingTag>
Patients about to undergo an IPL laser treatment are usually asked to avoid self-tanners and excessive sun for 2 to 4 weeks prior to the procedure. They should discontinue the use of minocycline, tetracycline, doxycycline or Retin-A/Renova several days before each treatment.Patients should also protect the treated areas with sunscreen between sessions.
Are Patients Sun Sensitive?

@headingTag>
Patients will not be sun sensitive, but they should keep in mind that excessive sun exposure will affect the results of the procedure. Patients should always wear sunscreen to protect their skin and reduce their risk for developing redness, brown spots, wrinkles and skin cancer.
Why so Many Sessions?

@headingTag>
A full series of IPL Photo Rejuvenation sessions are required in order to provide gradual, natural-looking improvement with little to no risk of the patient's safety. Multiple sessions also allow for longer-lasting results.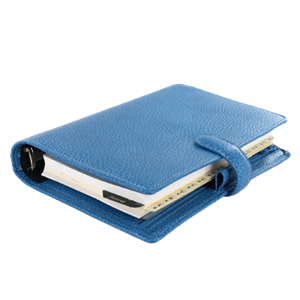 Related Procedures