Almost everyone has excessive underarm sweating (also known as hyperhidrosis) during the hot summer days, but some people suffer all year with this embarrassing problem. Excessive sweating and odor under the arms has typically been treated with botox. But this treatment is costly, repetive, and the results only last 2-3 months. Now sweating and odor can be greatly reduced or eliminated completely with a new nonsurgical treatment, miraDry. The miraDry system is approved by the Food and Drug Administration (F.D.A.) to safely treat excessive underarm perspiration and odor. The controlled heat and energy pulses target the sweat glands and eliminates them without affecting the surrounding tissue. miraDry also impacts the glands responsible for underarm odor, significantly decreasing the noticeable and often distressing odor-causing secretions. As an added benefit, treatment with miraDry also decreases under arm hair by up to 75%! Once the sweat glands have been destroyed, they do not return, so you will have long-lasting results. In addition to saving you embarrassment, treatment with miraDry by the plastic surgeons of The Peer Group in Florham Park, for underarm sweating can save you money on deodorant, undershirts, and dry cleaning.
miraDry® Reviews
"I Was a Sweater! - Florham Park, NJ - Dr. Starker is a great physician who has a great team and practice surrounding him. I can only give my highest recommendation for Dr. Starker. - - I had the opportunity to have the Mira-Dry procedure done at The Peer Group. I heard about the procedure from a family member and chose to have the procedure done when I decided I no longer wanted to sweat through my sports jackets every spring. I was able to get an appointment at The Peer Group and Dr. Starker was my physician. While Dr. Starker was the physician of record, he and the entire staff (physicians, nurses, and office personnel) were wonderful. I work in the medical industry and I must say that The Peer Group ranks at the very top of experiences as a patient and/or professional. Everyone was courteous, knowledgeable, and ensured that my experience was as comfortable as possible. The procedure is lengthy, be sure to take a full half-day to have the procedure completed. The Mira-Dry rep, who also attended the procedure, said that I might experience some discomfort for a week or so. I played a full round of golf 36 hours later. I did experience some mild soreness every now and then for the month following the procedure and some residual numbness, but otherwise the side effects were negligible. I would highly recommend this procedure for those men who sweat a lot, particularly at the change of seasons. I have not had any issues with sweating in my armpits on even the hottest days when normally I would have sweat through my shirt and jacket in a matter of minutes.I would also recommend The Peer Group for this procedure. Given their high level of professionalism and their ability to make me comfortable, I expect that any treatment from their team will be the best possible experience you can find in a region where we are fortunate to have many options. Already very pleased with my treatment, I received a follow up call from The Peer Group the day after my procedure to ask how I was feeling. This was unexpected, not necessary, but quite appreciated."
- C. /
RealSelf /
Jun 12, 2016
"My young adult daughter and I had the miraDry procedure done six weeks ago. We are both extremely pleased with the results. Our sweating has been reduced at least 80%."
- D.P. /
Google /
Aug 23, 2016
"33yo F W/excessive Sweating - Florham Park, NJ - Dr. Starker and Darrell, who both performed the procedure, were phenomenal and made the whole experience very pleasant. They consistently checked to make sure i was not experiencing any discomfort. The Peer Group is a superb practice that always makes me feel welcome and comfortable during my visits. From the receptionist to the physicians and everyone you meet in between, hands down the best customer service i have received. Dr. Starker is amazing and Darrell is excellent. - - I had been receiving Botox injections in my axilla every 3-6 months since approximately 2008 for excessive sweating. My physician mentioned, MiraDry, that would alleviate the need for Botox every few months. The procedure was painless and quick (maybe 1-1.5 hours). I was quite comfortable due to the local anesthestic and did not experience any pain. The staff was phenomenal and constantly inquired if i was experiencing any sensation of heat during the procedure. Dr. Starker and Darrell, who both performed the procedure, were phenomenal and made the whole experience very pleasant. I understand there may be a chance that a repeat procedure may be necessary, but with the experience I had, I would easily undergo another treatment session."
- G. /
RealSelf /
Aug 23, 2016
Previous
Next
Procedure Process

@headingTag>
The procedure for miraDry is non-invasive, non-surgical, and requires no recovery period. To improve patient comfort, one of our plastic surgeons will infuse a local anesthetic into the treatment areas. Administration of this anesthetic allows each under arm to be treated in the safest manner possible.. It usually takes about 1 hour in the office to have both underarms treated and many patients will only need 1 treatment. After the procedure, patients are able to return to work and their normal activities, but exercise should be avoided for a few days. Some patients may have temporary numbness, bruising, or swelling in the treated area for up to a week after the procedure.
What to Expect

@headingTag>
For any pain, swelling, or bruising in the first days after the procedure, the patient can apply icepacks for 20 minutes at a time to minimize their discomfort. Most patients will see significant results immediately after their first treatment, however our board certified plastic surgeons will discuss treatment recommendations based on each patient's condition and goals. The other sweat glands in your body will continue to work normally and patients DO NOT see increased sweating in other areas as a result of this non-invasive procedure.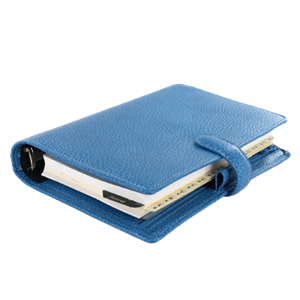 Plan Your Procedure
Recovery Time

1 Day

Average Procedure Time

30 Minutes - 1 Hour

Procedure Recovery Location

Outpatient
Contact Us
Many patients are concerned that removing the sweat glands from the armpit will affect the rest of the body, but only 2% of your 2 million sweat glands are in the armpits, so you will be fine without them. The sweat glands in the body will continue to function as a cooling system for the skin. The only difference will be the lack of sweat stains under your arms.
Number of Treatments?

@headingTag>
While the majority of patients will see full, immediate results after 1 treatment, some patients will need a second treatment 6-8 weeks laterfor complete eradication of their sweat.. While most patients will still have some sweat glands, clinical studies show that there is an 80% or more reduction in perspiration after the treatment.
Permanent Results?

@headingTag>
The miraDry system safely targets and destroys sweat glands for long-lasting results. Since sweat glands do not regenerate, patients will not need to schedule follow up treatments once they get their best result. Anyone who is embarrassed, tired, or simply bothered by their excessive underarm sweating and odor should schedule a consultation to learn more about options to improve their condition.
People concerned about the safety of anti-perspirants are great candidates for this procedure.