Patient Resources
Patient Information
We are pleased that you are considering visiting us in New Jersey for plastic surgery or a non-surgical treatment. To prepare for your visit, feel free to take a few moments and review our patient information. We look forward to serving you.
Appointments and Consultations
To schedule an appointment for liposuction, breast augmentation, microdermabrasion, facelift, tummy tuck, or one of our injectable aesthetic enhancement treatments such as BOTOX® Cosmetic or JUVÉDERM®, please call our office or complete the contact page form. All appointments with our cosmetic surgeons and specialists serving the Morristown and northern New Jersey area are scheduled in advance. Please call our office for additional information. Our staff will be pleased to assist you in any way possible, and all efforts will be made to accommodate your schedule.
New patients are always welcome!
Everyone at the office of our cosmetic surgeons is at your service, and you will find our office conveniently located in Florham Park. Out-of-state patients visit our out-of-town page and please let our office know that you're coming in from out of town! We'll be happy to answer questions you may have about visiting New Jersey!
Payment Options
As patients approach surgery, they frequently need information about the cost of plastic surgery and enhancement procedures, including payment options and potential insurance benefits regarding plastic surgery, cosmetic enhancements, liposuction and other treatment coverage and details. Our experienced and knowledgeable patient coordinators are available to meet with you personally to provide the specific information you desire.
Insurance does not cover plastic surgery or cosmetic procedures. For medically necessary procedures or procedures that may be covered by insurance, we will assist you in the pre-authorization and claims filing process. Our physicians do not participate in any commercial insurance plans. We do participate with traditional Medicare.
Financing options are available through CareCredit® and Prosper Healthcare Lending.
---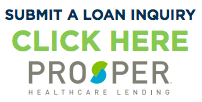 Prosper HealthCare Lending is the premier financing company in the cosmetic surgery industry. With over $5 Billion funded and over 300,000 loan inquiries serviced through their lenders, this is a name and a program you can trust. You may be asked to supply a provider number, please use 030732.
---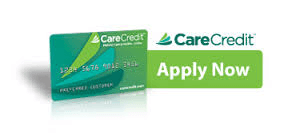 CareCredit is a very trusted medical industry financing provider. Just fill out the form by clicking the picture to discover your eligibility. Not all financing options are available in participating practices. Please ask your provider for details.
---
In addition, we accept the following credit cards for cosmetic surgery payment:
Visa®
MasterCard®
Discover®
American Express®
---
Cancellations
If you are unable to keep an appointment, we ask that you kindly provide us with at least 48-hours' notice. This courtesy on your part will make it possible to give your appointment to another patient.
Emergencies
Our office in Florham Park, New Jersey provides on-call service for our patients with emergencies, 24 hours-a-day, 7 days-a-week. Call (973) 822-3000, and one of our physicians will be contacted immediately.
Related Resources
Smart Beauty Guide was created by The American Society for Aesthetic Plastic Surgery to better help consumers make informed decisions regarding aesthetic plastic surgery and medicine. They offer access to information that will empower visitors to make educated decisions about their beauty and connect them with qualified, board-certified plastic surgeons.