Overview                      

@headingTag>

As heard on 95.5 PLJ CoolSculpting at The Peer Group
95.5 WPLJ's Annie shares her experience with CoolSculpting at The Peer Group.
---
Women and men who would like to trim stubborn body fat, but would rather avoid surgery, may be good candidates for CoolSculpting treatments at The Peer Group Plastic Surgery in northern New Jersey. This innovative procedure uses cooling energy to eliminate fat without the need for anesthesia, incisions, or recovery time. CoolSculpting can provide impressive results, although they won't be as predictable and precise as those achieved with liposuction. Our plastic surgeons evaluate each person's condition and recommend options that take his or her cosmetic goals and lifestyle into account.

The Peer Group Plastic Surgery is proud to be a CoolSculpting Certified Practice. To become a Certified Practice, our doctors and medical team have undergone extensive training and monitoring by ZELTIQ®, the maker of CoolSculpting. This training has helped our staff gain a deeper understanding of the science behind CoolSculpting and how to administer the treatment for maximum effectiveness. Our patients can expect thorough, beautiful results, as well as a more enjoyable treatment experience.
Procedure Technique

@headingTag>
During a CoolSculpting procedure, a nurse will place the cooling device on the area of the body where the fat is to be treated. The device pulls the fat pocket up between the cooling panels, where the freezing process will ensue. Patients will feel some pressure, but no pain. Each CoolSculpting application will take about an hour and several areas can be treated in a single 4-6 hour session. Following the procedure, patients will have some redness and tingling sensation on the areas treated, but this typically subsides quickly.
The Peer Group is one of the area's only facilities that has two CoolSculpting machines and multiple applicators that allow us to treat two different areas at the same time. With DualSculpting or dual CoolSculpting, we can offer more flexible scheduling and patients can complete their treatments faster.
CoolSculpting Reviews
"The 5 Extra Lbs - NJ - Dr. Starker is the best in his field. He's so knowledgeable about all of the latest technics out there. After such a positive experience I would definitely go back to have other things done in the future. - - I've always been someone who was very into working out but as I got older I started to realized that I couldn't get rid of the extra 5 lbs around my mid section no matter what I tried. I heard about Coolsculpt from a friend and was immediately very interested. Dr. Starker and his staff at The Peer Group were very helpful the entire way through the process. While getting the procedure done I felt like I was at a spa. The facilities at The Peer Group office are top notch. Dr. Starker was very upfront about the tenderness I might feel after. I did feel some but was back at the gym working out the very next day. I got everything done in one day and after about a week the tenderness went away completely. It was very mild and I felt very prepared for it since Dr. Starker had been very informative leading up to my procedure. I can't recommend this procedure, Dr. Starker or The Peer Group enough. Everyone at the office was very friendly and helpful. A few days after I had everything done, Dr. Starker followed up with a phone call to see how I was doing. I think this is a perfect procedure for anyone looking to shed some extra bulges and there is no where I would rather have this done than at The Peer Group by Dr. Starker."
- J. /
RealSelf /
Aug 08, 2016
Previous
Next
During/After Procedure

@headingTag>
All CoolSculpting procedures are performed in our comfortable spa-like suite. No anesthesia or numbing medication is necessary, due to the procedure's pain free process, and patients are allowed to resume normal activity following their treatment. Patients will begin to see results within several weeks. On average, it takes about two to three months for the most dramatic results to take shape since the frozen fat cells naturally dissolve from the body over time. Patients should adhere to a healthy diet and eating plan to help maintain their results.
CoolSculpting FAQs

@headingTag>
Does It Truly Work?

@headingTag>
Yes. This is a fat freezing process that has been proven to eliminate fat cells from the body. Studies show that with one treatment, patients experienced a 20% reduction in fat after two months and sometimes a 25% reduction in fat after 6 months.
Is CoolSculpting Safe?

@headingTag>
Yes. This procedure was developed by Harvard scientists and approved by the FDA in 2010. At that time, the safety and efficacy of CoolSculpting were proven. It is a noninvasive, non-surgical procedure that does not require in any downtime.
Will the Fat Come Back?

@headingTag>
Once the fat cells are frozen, dissolved and eliminated, these particular fat cells will be gone forever. However, new fat cells can form, so it is important to adhere to a healthy diet and fitness program to maximize the results long-term.
How Many Treatments?

@headingTag>
This will be decided during your consultation. For many individuals, one cycle of treatment is enough to obtain the desired results, although some patients may need more than one, depending on how much fat needs to be removed. We will also be able to determine if DualSculpting or dual CoolSculpting is right for you at your complimentary consultation.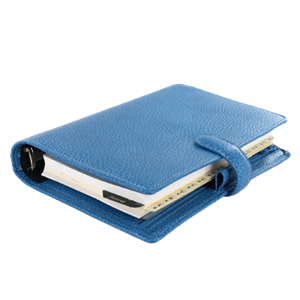 Plan Your Procedure
Recovery Time

No Recovery Time

Average Procedure Time

1 Hour

Procedure Recovery Location

Out-Patient
Contact Us
Related Procedures