Abdominoplasty, often called a tummy tuck, helps patients get rid of excess skin and fat from the middle and lower abdomen, as well as tighten the muscles of the abdominal wall. New Jersey patients visit The Peer Group for tummy tuck surgery to renew the appearance of their abdominal areas after pregnancy and weight loss. The best candidates for a tummy tuck are in good physical condition, but have pockets of fat or loose skin that haven't responded well to diet and exercise. Older, slightly obese people whose skin has lost some of its elasticity can also be helped by tummy tuck plastic surgery.
Tummy Tuck Reviews
"The results of my abdominoplasty have already exceeded my expectations. I am grateful to Dr. Lange for his skills and compassion; he really listens to the concerns and needs of his patients."
- I.L. /
Office Visit /
May 27, 2015
"Amazing staff! It was a great experience all the way through!"
- S.A. /
Office Visit /
Sep 13, 2016
"Dr. Colon is a caring and approachable doctor. I was a little embarrassed about going through this procedure at my age but Dr. Colon and his staff made me feel very comfortable. Excellent staff, office and surgery center!"
- L.A. /
Office Visit /
May 26, 2017
"I'm thrilled with the results! Everything was performed in a very professional manner with the comfort of the patient, both mental and physical, as foremost in their interactions."
- D.M. /
Office Visit /
Jul 11, 2018
"Excellent experience from my initial appointment to post-op. Professional and friendly staff, front end, nurses and doctors. A special thank you to Dr. Colon. He is experienced, open, honest, patient and ensured every detail (pre and post-op) were addressed. I highly recommend The Peer Group and wouldn't hesitate to return for additional services. I'm absolutely thrilled with my results. Thanks to all!!"
- M.K. /
Other /
Jul 20, 2018
Previous
Next
A traditional (full) tummy tuck is suitable for both men and women who have a moderate amount of excess skin in their midsection. It is commonly performed on women post-pregnancy. During this surgery, the incision extends from hipbone to hipbone, which allows the ability to tighten the muscles more completely and remove as much excess skin as is needed. Liposuction is used to remove fat and the abdominal muscles are pulled and secured tightly. The belly button is usually repositioned for natural placement.
New Jersey Individuals who are in relatively good shape but desire a flatter tummy may be good candidates for a mini tummy tuck (known as a "Brazilian tummy tuck"). These patients have loose abdominal fascia, but the muscles aren't stretched to the point where a full tummy tuck is necessary. During surgery, a smaller incision is made along the lower abdomen, liposuction is used to remove excess fat, and the remaining skin is pulled tight. The belly button is not affected by this surgery.
The extended tummy tuck is reserved for patients who require major skin tightening and body contouring following a major weight loss. The extended tummy tuck requires a longer incision that extends beyond the hips, as well as another one around the navel. Liposuction is used and the excess skin is trimmed away and tightened. The muscles are also tightened and the belly button is repositioned during this surgery.
A tummy tuck is performed under general anesthesia in an accredited surgical facility and typically takes around 2 to 4 hours to complete. Depending on how what kind of tummy tuck is performed the surgery can be an outpatient procedure. After surgery, patients will wear a compression garment and will need to rest for the first few days. They should make a concerted effort to move around in order to help promote blood circulation, but should only stand initially in a flexed position to protect the incision. Pain medication will be provided to help with post-operative pain. Clearance to resume exercise is usually given around 6-8 weeks.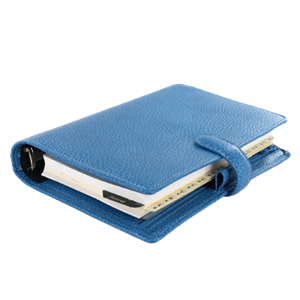 Plan Your Procedure
Recovery Time

1-2 Weeks

Average Procedure Time

3-4 Hours

Procedure Recovery Location

Out-Patient
Contact Us
Abdominoplasty can be combined with another cosmetic procedure, such as breast augmentation, a breast lift or liposuction that targets another area of the body. This is sometimes referred to as a "Mommy Makeover" and is considered a common practice, especially where pregnancy, weight gain and breast-feeding are concerned.
Unfortunately, scarring is a part of this procedure. However, every effort is made to minimize scarring, and the incisions are generally placed in locations easily concealed by undergarments. For women who have had a previous C-section, the original C-section scar will be replaced with the tummy tuck incision. Most patients feel the physical results of this surgery far outweigh any scarring left behind.
Pregnancy or Weight Gain?
For optimal results, it is recommended that patients wait to have abdominoplasty until after all pregnancies have been completed. This is to ensure the stretching and weight gain that occurs with pregnancy does not compromise the results of the surgery.
We encourage patients to be up and walking around in a limited fashion the day after their procedure. Because of the extensive work that is done during a tummy tuck to tighten the abdominal wall and bring the rectus muscles back together, unrestricted is exercise not advised for 6-8 weeks post-op. Low impact cardio can be introduced slowly starting at about 6 weeks if there are no issues related to healing. Intense core exercises, as well as sit-ups, are prohibited for at least 3 months to give the abdominal wall and associated muscles a chance to heal properly.
Related Procedures
Related Posts