Overview - Breast Augmentation
Breast augmentation is a plastic surgery procedure that adds shape and volume to the breasts, creating a more attractive appearance. At The Peer Group Plastic Surgery, our board-certified plastic surgeons specialize in breast augmentation at our office in Florham Park, NJ. During the surgery, breast implants will be placed behind the breasts, increasing their volume. A variety of implant sizes, shapes and types are available, allowing women to choose the size and shape of the breasts they want. With Vectra 3D Imaging, our doctors can help our patients visualize their possible breast augmentation results.
*For our patients that are concerned about the recent FDA update regarding breast implants and anaplastic large cell lymphoma, this link can provide you with up to date information compiled by the American Society of Plastic Surgeons. click here. The Doctors at The Peer Group remain committed to providing our patients with the most current, accurate information possible. In addition to the provided link, we are always available to meet with you to discuss any concerns that you may have.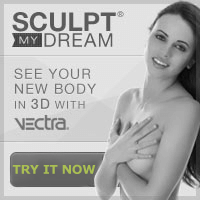 Breast Augmentation Reviews
"Dr. Starker is a class act! I could not be happier with the results of my rhinoplasty & breast augmentation surgeries. I highly recommend!"
- Anonymous /
RateMDs /
Sep 05, 2013
"Simply flawless - Dr. Starker and the Peer Group are simply a flawless operation. I have had the privilege and good sense to choose Dr. Starker for my breast augmentations after I had already reviewed and met 3 Park Avenue doctors, and he was the easy and right choice. He is patient, kind, and the most honest, intelligent and precise doctor I have ever met. The only mistake you can make is not choosing him."
- L.F. /
Vitals /
Feb 19, 2014
"Dr. Failey and the entire staff at The Peer Group were extremely professional. After many years of contemplating breast augmentation surgery, I finally made the decision to do so. I couldn't be happier. Dr. Failey carefully listened to my concerns and the end result was exactly what I wanted."
- Anonymous /
RateMDs /
Oct 20, 2015
"Everybody was so nice and friendly. The minute I walked in, I felt so comfortable and in very good hands. The staff, nurses and doctor were just great!"
- A.S. /
Office Visit /
Oct 27, 2015
"Beautiful, clean, modern facility. The staff took excellent care of me. This was my fourth surgery with Dr. Starker. I actually flew up from Florida to have my procedure!"
- H.A. /
Office Visit /
Nov 13, 2015
Previous
Next
Saline breast implants are filled with a sterile saltwater solution and offer no risk to the patient in terms of extracapsular spread or silicone leakage. Saline implants are appealing to many because they generally cost less than silicone implants. In some patients, silicone may be a better option due to the rippling that may occur along the edges of the saline implant that can be visible in thin-chested women. New Jersey Patients considering saline implants must be at least 18 years of age.
IDEAL IMPLANT®
One of the reasons New Jersey patients continue to choose The Peer Group Plastic Surgery is because of our commitment to providing the latest in treatment options. With that commitment in mind, we are proud to be one of a few select practices in the country to now offer the IDEAL IMPLANT®. The unique design of the IDEAL IMPLANT® provides a more natural look and feel in a saline implant. This enhances the options available for patients seeking breast augmentation. Benefits of choosing an IDEAL IMPLANT® include lower rupture rates than traditional saline implants, may allow for a smaller incision for placement than a silicone gel implant and eliminates the need for costly MRI's that may be necessary to detect rupture in a silicone implant.
Silicone breast implants are filled with a gel substance that looks and feels similar to natural breast tissue. They are ideal for women who are thin-chested. Silicone implants are specially engineered so that if the shell should become compromised (a surface crack), the silicone will remain intact within the implant (known as cohesive gel implants). Silicone implant defects are rare and can only be found through an MRI, unlike saline implants which will deflate. New Jersey patients must be at least 22 years of age to receive silicone implants.
Saline: MENTOR® or Allergan (branded as Natrelle®) and Ideal Implant®-the most natural feeling saline implants on the market.
Silicone: Allergan (branded as Natrelle® Gel and Natrelle Inspira® ), Mentor (branded as MemoryGel®) and Sientra, known simply as Silicone Gel Breast Implants
An implant profile depicts the distance the breast will project forward from the chest wall. Implants are made in low, moderate, high and extra high profiles.
Breast implants come in two shapes. Round implants tend to offer more fullness on the top of the breast, while teardrop implants are touted to mimic the shape and look of natural breasts.
Breast implants are made with a smooth or textured surface. Round implants can be chosen with either surface, while teardrop implants are made with a textured surface only.
Submammary (Subglandular): Under the mammary gland, over the muscle
Subfascial (Retrofacial): Under the fascia of the muscle
Dual Plane: Along two planes/layers
Submuscular (Retromuscular): Mostly under the muscle
Complete Submuscular (Full retromuscular): Completely under the muscle
Inframammary: The incision is made in the breast crease where the breast meets the torso
Periareolar: The incision is made just under and along the areola
Transaxillary: The incision is made in the armpit
Transumbilical: The incision is made in the belly button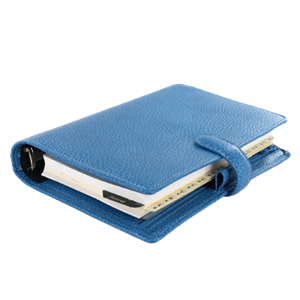 Plan Your Procedure
Recovery Time

2-3 Weeks

Average Procedure Time

1-2 Hours

Procedure Recovery Location

Out-Patient
Contact Us
Breast augmentation is performed under general anesthesia in an accredited surgical facility and typically takes between 1-2 hours to complete. It is considered an outpatient procedure. After surgery, New Jersey patients will need to rest for a couple of days, but will be encouraged to move around in order to promote circulation. As the skin adjusts to the new breast size, it is normal to feel tightness in the chest area. New Jersey patients may resume their normal exercise routines within 4-6 weeks. It typically takes around 6 months for the breasts to fall into their final position. The result is a softer, natural looking breast appearance.
Both saline and silicone implants are popular choices among surgeons and patients. In general, patients with a decent amount of breast tissue are good candidates for saline implants while those with limited tissue and thin chest walls will benefit from silicone.
Patients sometimes have concerns about the safety of silicone breast implants because of the attention they received in the media years ago. However, the FDA did approve their safety. In addition, no evidence has ever been found to link silicone breast implants to cancer, auto-immune deficiency disease, or any other illness. Ultimately, 62% of today's breast augmentation patients choose silicone over saline. For reconstruction cases, they choose them 3 times more often.
Breast augmentation will help with size, but it will not correct sagging. If you are happy with the shape and laxity of your breasts, then implants alone may meet your cosmetic goals. If sagging is what is most bothersome to you, then you may be considered for a breast lift. During your consult, we will determine if you are better suited for breast augmentation, a lift, or a combination of the two.
Modern engineering creates strong and durable implants. With proper care and regular check-ups, the risks for rupture are rare. If a saline implant does rupture, the solution will be absorbed by the body and the implant will deflate, becoming visibly noticeable. If a silicone implant ruptures, the cohesive gel will stay intact and will not leak into the body. An MRI will be necessary to detect a silicone defect.
Most implants will last about 10 to 15 years. Some can last even longer. If there is no rupture, leakage, deflation, or any other visible defects (such as rippling), then there is no need to change the implant or have any type of secondary surgery.
Related Procedures
Related Posts