Our board-certified plastic surgeons at The Peer Group Plastic Surgery in Northern New Jersey specialize in breast reconstruction for women with the latest plastic surgery techniques available to reconstruct a beautiful and natural breast after a mastectomy. Each patient is treated with the utmost sensitivity and care as our board-certified plastic surgeons and experienced medical team know that a breast cancer diagnosis can bring a whirlwind of emotions. We provide private, unrushed consultation appointments so that there is plenty of time to learn about surgical options. The selected plastic surgeon will review the patient's medical history and specifics of the breast cancer diagnosis to strategize a treatment plan.
*For our patients concerned about the recent FDA update regarding breast implants and anaplastic large cell lymphoma, this link can provide you with information for patients developed by the American Society of Plastic Surgeons. click here. The doctors at The Peer Group remain committed to providing our patients with the most current, and accurate information and are available to meet and discuss any concerns that you may have.


Breast Reconstruction Reviews
"I don't have the words to express my appreciation for your services. You are an extraordinary physician. Thank you for showing so much care and concern. The personal attention and kindness shown by you and your staff helped me overcome my fears about surgery. I am already feeling the benefits from surgery."
- Anonymous /
Other /
Mar 18, 2016
"Dear Dr. Colon, We can't begin to thank you for all you have done. I knew I was in great hands the moment we met. Your confidence, knowledge and superb surgeon hands made a very difficult time in my life a bit easier."
- J.M. /
Other /
Mar 18, 2016
"I am so glad I found Dr. Failey. He was the third plastic surgeon I had consulted with about having reconstructive surgery after having a prophylactic bilateral masectomy . It only took 10 minutes of speaking with him that I knew I wanted him to do my surgery. He made me feel extremely comfortable, he was patient thoroughly answering all my questions. He is very knowledgeable. We talked about all my options over time I decided to do the DIEP flap surgery. I had to go through many tests to see if I was a good candidate and he was great with that process preparing me for each step. He also helped me get a great breast surgeon, I had my surgery 9/28/16 and I'm so pleased with my results! Dr. Failey is a skilled physician with a excellent bedside manner! He has a sense of humor, he is kind and had my best interest at heart. The staff is EXTREMELY as well I'm always greeted with a genuine smile. They call to follow up to see how you are. They were so helpful with getting things handled with my insurance company so I could focus on my recuperation. I simply can not say enough about Dr. Failey and the staff at The Peer Group. I would recommend them 100 time over!"
- Anonymous /
RateMDs /
Oct 27, 2016
"Dr Colon is a very caring, thorough and meticulous doctor. He puts you at ease from your initial meeting through surgery and follow up. He did a prophylactic double mastectomy and the results are amazing."
- L. /
Healthgrades /
Apr 12, 2017
"Dr. Failey is an amazing, talented surgeon and a caring and compassionate physician.  My breast cancer surgeon referred me to him to discuss reconstruction options following my mastecomy (bi-lateral).  Dr. Failey thoroughly explained the various options and the process.  He was in the OR for the mastectomy, saw me through the recovery and did an amazing job with my diep-flap reconstruction.  I couldn't be more pleased with the results.As a breast cancer and chemotherapy patient, I was introduced to Laura Toscano for a compimentary skin care consultation.  I was very impressed with the research she had done in treating cancer patients undergoing chemotherapy.  My skin looked amazing.  I received so many compliments during my treatment and have continued as a patient.The Peer Group is a fabulous practice full of wonderful people."
- K.P. /
Yelp /
Jul 03, 2017
Previous
Next
There are several plastic surgery methods to rebuild the breast. Whichever method is chosen, the procedure must be carefully tailored to meet the patient's needs.
Breast tissue expansion (also called staged breast reconstruction) uses a temporary expandable implant that the reconstructive plastic surgeon places beneath the muscle and skin at the time of the mastectomy. Over a period of a few months after surgery, the breast expander is made incrementally larger by injections of saline in the plastic surgeon's office. After the breast is fully expanded, the expander is replaced with a synthetic breast implant.
The DIEP (deep inferior epigastric perforators) flap technique is the most advanced method of breast reconstruction available today. A DIEP flap breast reconstruction utilizes abdominal skin and fat to recreate one or both breasts while preserving the core abdominal muscles.
Due to the nature of the DIEP flap procedure, harvesting tissue from the abdomen may be done only once. Therefore, it's important to that patients decide whether to reconstruct a single or both breasts at the time of the initial procedure. This technique is generally not recommended for women who have had a previous abdominoplasty, patients who are morbidly obese, or patients with serious medical problems who are not good candidates for a prolonged operation. During a DIEP flap procedure, the plastic surgeon carefully works around the major arteries and other structures of the abdomen so that only the skin, fat, and vessels are transferred to the chest. This approach leaves the entire abdominal muscle in place for an easier recuperation.
These transplanted vessels are then reconnected with arteries in the chest rib cage using meticulous, advanced microsurgical techniques. Since the surgery only uses tissue, fat, and skin gathered from the abdomen, to create a breast. The lower abdominal donor site scar is like the scar of tummy tuck surgery. Although the DIEP flap procedure does create a long horizontal scar, our plastic surgeons typically make it as low on the abdomen as possible to ensure it can be concealed beneath clothing and swimwear.
PAP & LTP FLAP RECONSTRUCTIONS
Like the DIEP flap reconstruction, the PAP (profunda artery perforator) flap and LTP (lateral thigh perforator) flap reconstructions take donor tissue from the upper thigh or the side of the thigh when there is not enough tissue on the abdomen to recreate the patient's breasts. The incisions will be placed as discretely as possible.
If the patient has limited tissue for harvesting in one area, the plastic surgeon may decide to do a composite stacked flap reconstruction by taking tissues, fat, and skin from several areas of the body instead of one. This type of surgery will require several incisions to collect from each donor site (abdomen, and inner and outer thigh).
Patients, who want to have breast implants to recreate the breast, may opt to have a direct-to-implant breast reconstructive surgery. Using synthetic (saline or silicone) breast implants, the plastic surgeon will place the implants at the same time as the mastectomy. Breast implants can be used later as well for reconstruction.
We also offer consultations to patients, who have had a breast reconstructive surgery in the past, for reconstruction revision surgery. A revision surgery would amend or correct a previous breast reconstruction surgery (even if our plastic surgeon did not perform the original surgery). The techniques used will be determined based on the patient needs.
Recovery time after breast reconstruction is dictated by the choice of procedure. In cases of expander-staged, breast reconstruction patients return home the day after the surgery, following a brief follow-up appointment the morning after the surgery. More complicated procedures such as the DIEP flap, may require a longer hospital stay. During most of these operations, the surgeon may place a drainage tube to reduce swelling and discomfort, which the patient will learn to use until it is removed. Patients usually feel some soreness for up to 2 weeks, but this discomfort can be managed with prescribed medication. During this time, it's important for the patient to take it easy and rest. Most patients take more than a month to fully recover.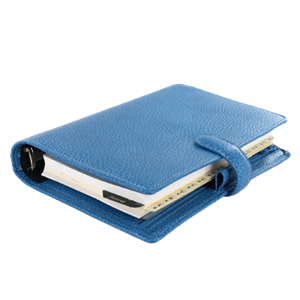 Plan Your Procedure
Recovery Time

4-6 Weeks

Average Procedure Time

1 Hours

Procedure Recovery Location

Out-Patient
Contact Us
Breast Reconstruction FAQs
When to Have Reconstruction?
The breast reconstruction is a process may involve multiple procedures over a period of time. It is rarely a single stage, or a one-and-done procedure. Breast reconstruction patients may be advised to have either an immediate or delayed breast reconstruction. Immediate breast reconstruction is actually performed at the same time as a mastectomy, and is recommended for the majority of patients. This comes with several distinct advantages, but it's not suitable for everyone, particularly for those undergoing certain cancer treatments.
Patients may undergo delayed reconstruction at any point after their mastectomy. Our plastic surgeons work with the patient's oncologist and other members of their medical team to devise a schedule for the paient's breast reconstruction based around the time of cancer treatments.
Nipple & Areola Reconstruction
Nipple and areola reconstruction are an important element of the breast reconstruction process and often the final detail in helping the patients feel whole once again. Often, nipple reconstruction requires a minor additional surgery, while areola reconstruction is completed with medical tattooing.
Breast reconstruction does not increase the risk of the breast cancer returning, also known as a recurrence. Similarly, the surgery does not increase the risk of developing a different kind of cancer. Instead, the patient's risk of recurrence depends on other factors, such as the stage of the disease when diagnosed, personal physiology, and the biology of the tumor.
Can I Have Separate Surgeries?
Due to the nature of the DIEP flap procedure, harvesting tissue from the abdomen may be done only once. Therefore, it's important to decide whether you want to reconstruct one or both breasts prior to your surgery. If you choose to reconstruct one breast after a single mastectomy and later require a second mastectomy, you may need an implant or other alternative method to reconstruct the second breast.
What Will My Body Look Like?
One pleasant ancillary benefit of our flap reconstruction is the improvement in the contour of the donor site. Because the surgery uses fat, and skin gathered from the abdomen and/or thigh, the results are often similar to those of tummy tuck surgery or a thigh lift. Your abdomen or thigh will be firmer and smoother, and you may notice that you look better in your favorite clothes. Although the flap procedures create a surgery scar, our board-certified plastic surgeons typically make it as little as possible to ensure it can be concealed beneath clothing and swimwear.
Related Procedures
Related Post