A brow lift, also known as a forehead lift or browplasty, improves signs of age and stress that become visible within the forehead and brow region. Sagging of the brow, like the face, is a telltale change that comes with age. The downward drift of a lax brow makes the eyes appear smaller and is responsible for some of upper eyelid excess that is seen with age. Frown and furrow lines above the nose and across the forehead make the face appear angry, unhappy, and old. These lines also have the effect of making a person appear tired, especially with age. The board-certified plastic surgeons of The Peer Group offer brow lift surgery in northern New Jersey to help women and men look younger, more approachable and alert. The result is a smoother, softer, younger looking face.
Brow Lift Reviews
"I am amazed and thrilled with my results. Dr. Colon is a master. The staff is friendly, knowledgeable and very attentive. Great post-operative care package products too. I am highly recommending Dr. Colon and The Peer Group!"
- B.G. /
Office Visit /
Jul 15, 2016
"The staff was top notch from scheduling, check-in, the nurses to the anesthesiologist -- all made me feel safe, comfortable and confident that I was in great hands."
- L.L. /
Office Visit /
Feb 02, 2018
"My surgery was a wonderful experience...a total transformation! You changed my life!! The surgery center is beautiful. The staff is very organized and profession yet warm and kind."
- L.B. /
Other /
May 25, 2019
"Dr. Colon and staff were very helpful and accommodating during the entire process and procedure. Everything was explained step by step and all my questions were answered. All professionals...nurses, anesthesiologist, front desk and patient manager.. all great! So glad The Peer Group exists. Thank you to all!"
- E.F. /
Office Visit /
Jun 28, 2019
"Throughout the years The Peer Group has exemplified the absolute best in competence, professionalism, skill, courtesy and comfort. Thank you all!"
- L.D. /
Other /
Oct 18, 2019
Previous
Next
There are several techniques that can be considered during a brow lift procedure. Some of the approaches are interchangeable with a forehead lift, but may be used to achieve different objectives.
If you look in the mirror and lift your eyebrow above its arch with your fingertip, and notice how much better your eyelid and crow's feet area looks. See how much younger and more beautiful the upper face becomes. This is what a lateral brow lift does. It is a simple procedure recommended for sagging eyebrows. It does not lift the medial eyebrow, which may produce a surprised look. The incision is usually hidden behind the hairline.
This approach provides a subtle change in the position of the eyebrows. It uses several small (1-inch or smaller) incisions above the hairline of the forehead where an endoscope (specialized camera) is placed, and surgical tools are used to weaken the frown muscles and elevate the eyebrows.
This approach places the incision above the hairline of the head. These incisions are typically long, yet still hidden by the patient's hair. This technique repositions the eyebrows by lifting them up to give an alert and revitalized appearance. If the patient has too high a forehead, it can be lowered as the brows are lifted. This approach offers dramatic results.
All brow lifts are performed under anesthesia as an outpatient procedure in an accredited surgical facility. The surgery typically takes 1 to 2 hours to complete depending on the approach. Patients can generally return to work and resume normal activities within a few days following surgery. Although most swelling disappears within a week, complete resolution usually takes a month.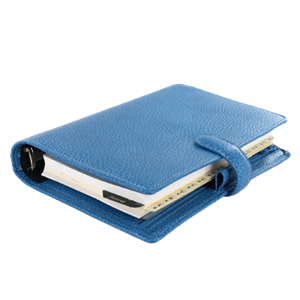 Plan Your Procedure
Recovery Time

2 Weeks

Average Procedure Time

1-2 Hours

Procedure Recovery Location

Out-Patient
Contact Us
This will be discussed in detail during your initial consultation, following a thorough examination by your plastic surgeon. Usually, the effects of aging take place in the forehead region along with the rest of the fac. If wrinkles, loose skin and sagging eyebrows are contributing to a tired, aged appearance, then a brow lift or forehead lift may be what is needed for a younger look. For drooping jowls and wrinkles along the lower area of the face, then a facelift may be worth consideration. These procedures are frequently combined for the best result.
No! The surgeons at The Peer Group always strive for a natural, beautiful result. A brow lift produces results that allow patients to appear more youthful and rested. Your surgeon will work with you to create natural results that restore the youth and beauty of the brow area.
Not necessarily. BOTOX is a great non-surgical option that improves the wrinkles and fine lines of the forehead. It can temporarily lift the lateral brow, however, it will not permanently lift the forehead and improve sagging and drooping features. Patients who are contemplating surgery may want to try BOTOX first and see if the results satisfy their aesthetic goals. If BOTOX proves ineffective, then a brow lift will probably help in this area.
The incisions made during a brow lift procedure are usually well-concealed once they heal. Whether they are placed above or at the hairline, every effort is made to keep the incisions along natural folds so they are not visible after surgery. When placed at the hairline, the incisions are camouflaged by an irregular pattern that closely follows the contours of the hair follicles. This heals with a scar that is hard to see.
Related Procedures