Chin augmentation surgery, improves the size and shape of the chin with a permanent implant. Fat transfer to this area is also effective for smaller augmentations. Injection of the HA filler Voluma is another way to temporarily increase the size of the chin. Patients may want chin implants to help balance their facial features or to improve the strength and definition of the jaw line. This procedure often accompanies nose surgery. The plastic surgeons at The Peer Group for Plastic Surgery help their patients select an appropriate chin implant at their Florham Park location with the Vectra imaging system. Three dimensional images are taken and then reviewed with the patient to create the ideal profile. This can be used to guide the selection of implants. Chin implants are made from a flexible, porous polyethylene or from silicone that is compatible with the body. There are also a variety of techniques that can be used during chin augmentation that will help the plastic surgeon accomplish the patient's goals. The result following chin implant surgery is a more defined profile, and a stronger more proportionate jawline. Fat transfer may also be used to strengthen a weak profile of the chin and jawline areas.
The technique for this procedure uses an implant that is placed through an incision made under the chin. The implant is positioned directly over the bone of the chin. In some cases, the incision will be made on the inside of the mouth. Immediately after surgery, medical tape or a compression dressing will be applied to help protect the implant during recovery.
Fat transfer to the chin and jawline is frequently used to improve the contour of these areas. This technique harvests fat from a donor area like the abdomen, while the patient is under anesthesia. The fat is purified and then micro-grafted into the areas to be filled in. The body may absorb some of the fat but most of the fat will take as a graft.
Reviews
"Love Stephanie. She is excellent and knows her work"
- D.C. /
Facebook /
Dec 19, 2019
"I didn't know how much I was missing out until I tried the Peer Group! Friendly staff and Dr. Starker is so pleasant and takes his time during consultation and treatment. Already recommended to all my friends. Also, awesome specials!!"
- S.P. /
Google /
Dec 18, 2019
"Outstanding Doctor! Dr Starker is an excellent doctor and his staff is fantastic. Dr. Starker partners with his team which results in premium care and services. Jackie Rampone, Danielle and every team member were very caring and professional. The results demonstrates Dr Starker's years of experience, credentials and technical expertise and I am thrilled with the outcome. I am coming back for skin care as Dr Starker has a skin care treatment that supported the great results as well."
- G.L. /
Google /
Nov 22, 2019
"Outstanding Doctor. Dr Starker and his staff are excellent and exceeded my expectations. The treatment, care, surgery and recovery was very successful. The skin care treatment made a big difference in the results as well, Jackie Rampone managed the process from end to end and did a great job. Danielle, OR nurse, was outstanding as well provided excellent post operation recovery care. It is worth going to a doctor with the credentials, experience and technical expertise that is the best of the best in the medical profession."
- Anonymous /
Healthgrades /
Nov 19, 2019
"One of the best offices I have ever been too. Excellent front desk staff, great nurses and superb doctors at this practice."
- R.T. /
Google /
Oct 10, 2019
Previous
Next
Chin augmentation is an outpatient procedure that is performed under anesthesia at an accredited surgical facility. The entire surgery typically takes about an hour to complete, but it could take longer depending on the technique used. Recovery from this surgery usually takes about 2-3 weeks. Pain and swelling are usually mild. Following surgery, the swelling and discomfort will improve. Most patients are pleased with their results and feel that they have a stronger, more defined profile because of the surgery.
What About a Double Chin?
Chin implants are designed to offer patients a stronger look to their jaw line. Those who have a "double chin" may be better candidates for a liposuction procedure where the fat of the neck is removed by liposuction or other nonsurgical methods. Sometimes this technique alone can create a new profile and look without needing to have an implant procedure.
It is normal to feel numbness and a change in skin sensation following chin augmentation surgery. Swilling causes the nerves to conduct poorly. This is temporary. Normal sensation returns as swelling subsides.
Scarring is very minimal with chin augmentation surgery because the incision is placed either on the inside of the mouth, where it is completely hidden, or it is made under the chin in a skin crease.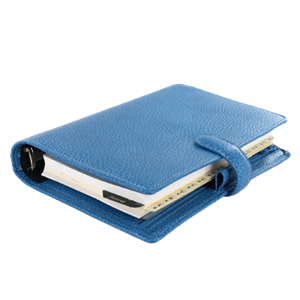 Related Procedures