Droopy, tired-looking eyes can make people look sleepy, angry, and even unhealthy. At The Peer Group, our board-certified plastic surgeons perform eyelid surgery in Florham Park, New Jersey to help our patients look healthy, happy, and enthusiastic again. According to the American Society of Plastic and Reconstructive Surgeons, the traditional eyelid procedure, or blepharoplasty, is the second most common aesthetic procedure performed today on men and women. As the eyelids age together, they are most often lifted together. A drooping eyebrow area can also add heaviness and laxity to the upper eyelid area. For this reason, a lateral brow lift is sometimes used together with eyelid rejuvenation.
Eyelid Surgery Reviews
"A wonderful experience. Hard to believe it was an actual surgery. Dr. Colon was wonderful throughout the entire experience. Excellent beside manner. Cares about his patient's well-being. Couldn't be happier."
- G.S. /
Office Visit /
Aug 23, 2016
"The staff was completely courteous, pleasant and helpful. Dr. Starker was very caring and completely honest. They all made this experience calming and enjoyable."
- L.A. /
Office Visit /
Mar 28, 2017
"Peer into the mirror, you'll like what you see. - minimal waiting time,friendly office staffpleasant waiting areaThe doctor was very professional and friendly.He explained the procedure in detail. He took his time to make sure that I understood what he was going to do. I felt very confident and comfortable after my initial consultation ."
- G.K. /
Solutionreach /
May 04, 2017
"Everything was excellent from start to finish! Very professional, caring and attentive staff. Every question was thoroughly answered."
- C.M. /
Office Visit /
Jul 06, 2017
"I would never risk this type of surgery anywhere else! My confidence and faith in Dr. Colon is measureless."
- M.G. /
Office Visit /
Aug 18, 2017
Previous
Next
During upper eyelid surgery, an incision is made within the natural fold of the lid and laterally to address fullness there with anesthesia in place and the patient comfortable, excess skin and fat are trimmed. The incision is closed with sutures and surgical steristrips. The scar remains almost completely hidden because of where it resides in the natural crease.
During lower eyelid surgery, an incision is made just below the lash line. This allows the surgeon to remove excess fat and skin. The lax muscle can also be tightened. In patients who have puffy lower eyelids but good skin tone, an approach known as a transconjunctival blepharoplasty can be performed. This technique puts the incision inside the lower eyelid rather than outside. Patients who have dark hollows under their eyes will sometimes have a deficiency of fat in these areas over the bony rim of the eye socket. Small amounts of fat can be used to help fill these soft-tissue deficiencies and can improve the appearance of these hollows as it adds youthful support to the lower eyelids.
Eyelid surgery is performed under anesthesia as an outpatient procedure in our accredited surgical facility. It generally takes about 2-3 hours for both the upper and lower eyelids to be addressed. Following surgery, the area around the eyes will be swollen and some bruising is normal. Our patients are provided with cold compresses and they keep their heads elevated, and apply medicated eye ointment for a few days. Patients comment on the fact that friends and family tell them they look great, but often can't put a finger on what is different. These subtle, yet dramatic results restore a softer, more youthful appearance.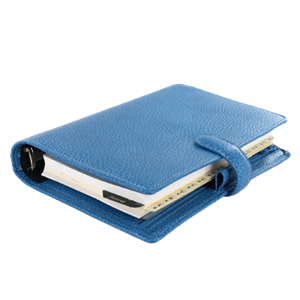 Plan Your Procedure
Recovery Time

2 Weeks

Average Procedure Time

1-2 Hours

Procedure Recovery Location

Out-Patient
Contact Us
After surgery, scarring will be barely visible because of where the incisions are placed. In the upper eyelid, the incision follows the natural crease of the eye. The lower eyelid incision will run just under the eyelashes or inside the eyelid. Scarring will be inconspicuous.
Eyelid surgery will reduce puffy bags and excess skin and may help contribute to some minimization of crow's feet. However, to truly treat crow's feet, one will need a different approach. BOTOX® injections and procedures such as a browlift and Fraxel laser treatments are better options to help eliminate crow's feet.
Irritation After Surgery?
Some patients will experience dryness and minimal irritation following surgery. If these occur, we can recommend ointments and eye drops to assist during the healing phase. Patients should protect their eyes against wind and sun irritation for the first several months by wearing dark sunglasses.
If anything, eyelid surgery actually helps improve the vision for many patients. Not only does it restore a fresh, younger look from a cosmetic standpoint, it eliminates the excess skin that may have been impairing vision. Our skilled surgeons who have a great deal of expertise with eyelid surgery. We take great care during this surgery so that the eyes themselves are left untouched and unharmed.
Related Procedures
Related Posts