With age, the skin in the face and neck loses its elasticity and fullness and begins to hollow, sag and wrinkle., In the neck, muscle bands become more apparent. A facelift can help restore the look of youth by selectively removing t those tell-tale signs that signify aging. Cheeks are elevated, folds are flattened, jowls tightened, the neck skin is re-draped, and the excess skin is removed. With a face and neck lift at The Peer Group for Plastic Surgery in northern New Jersey, a younger and refreshed look is revealed. Our plastic surgeons have extensive experience with this cosmetic procedure, and a good facelift can give patients a rejuvenated face and a healthy boost to their self-esteem that can last for many years.
Facelift Reviews
"I had a bargain face lift in my 50s that left me with several problems. I saw 3 surgeons prior to choosing Dr. Colon. None instilled confidence. One discouraged revision because he said you don't know what's under there. NO surgeon knows what's under there but Dr. Colon approached my case with such expertise and confidence that he not only corrected all the asymmetries, pulling, and pain but he restored & improved my face. Superior knowledge of anatomy. Not enough space to praise him."
- R. /
Healthgrades /
Mar 05, 2016
"I am amazed and thrilled with my results. Dr. Colon is a master. The staff is friendly, knowledgeable and very attentive. Great post-operative care package products too. I am highly recommending Dr. Colon and The Peer Group!"
- B.G. /
Office Visit /
Jul 15, 2016
"I can only highly recommend Dr. Starker and his team. I was taken care of and made comfortable at all times. All the members of the staff were professional and caring! Very, very nice. The whole experience was delightful and of course, I love the result! Very likely I will be back."
- L.G. /
Office Visit /
Dec 27, 2016
"I would recommend this whole group; they made me feel secure and comfortable!"
- K.F. /
Office Visit /
Jul 06, 2017
"Highly recommend Dr. Lange and staff!"
- O.R. /
Office Visit /
Sep 30, 2017
Previous
Next
There are various techniques used today to perform a facelift. Facial anatomy, skin laxity and the overall aesthetic goal of the patient will determine the best approach. Each procedure will be unique to the patient and will vary based on the patient's goals and anatomy.
(SMAS) Face and Neck Lift
The SMAS facelift is considered the gold standard. This surgery, is more comprehensive, producing results that are dramatic and long lasting. The technique involves lifting the skin and also lifting the layer of connective tissue and fat that contain the jowls and neck bands., The incision is hidden within or along the hairline and behind the ears. The skin is then separated and lifted. The SMAS layer that contains the jowl is then restored to a more youthful position and secured.
Restoration of Facial Volume
A youthful face is full, with no sagging or wrinkling and an absence of deep lines and furrows. With age, we loose fullness and the face sags and looks deflated. It looses the fullness of the cheeks and gets lines and hollows instead, jowls develop as the sagging skin and SMAS layer of fat drifts downward.
A mini facelift is geared towards patients who want some of the benefits of a facelift, while at the same time minimizing the cost and invasive nature of the surgery. More recent developments have shortened the incisions while still lifting the skin and sagging fat. Patients should be aware that some "mini lifts" give mini results. To effectively rejuvenate the face and neck, the planned procedure should be tailored to the patient's aesthetic goals and facial anatomic needs and not done as a routine. One procedure does not fit all patients. The patient should also be made aware of the advantages and disadvantages of various surgical choices.
With facial aging, our faces loose volume as well as develop skin laxity. This is often noticed in photographs when compared with those taken in younger years. Facial fat transfer, also known as fat grafting, restores facial volume that has been lost due to the aging process or weight loss. Volume restoration with fat is long lasting. It is frequently done alone or in combination with other procedures, such as a facelift. An added benefit to fat replenishment is the effect the stem cells have on the skin. Fat cells are surrounded with large amounts of stem cells. These cells, when transferred into the face along with fat, work to restore the fullness and vitality of the skin. Fat transfer is a powerful tool that is used to reverse the signs of volume loss due to facial aging.
All facelift procedures are performed under intravenous sedation anesthesia given by board certified anesthesiologists at our accredited surgical facility. The length of the surgery will vary, but it generally takes between 4 to 5 hours. This surgery is an outpatient procedure. Following surgery, patients will be swollen and the face and neck will feel tight. The following day the dressings are removed and the face examined and a support garment is given. This helps to speed the recovery by minimizing swelling which will improve within a few days. Most sutures are removed after four to five days. It is common for patients to feel anxious about how their face will appear. Swelling and some bruising are expected but resolve quickly. Patients will find that they rapidly improve and look their best at two to three months following their lift. Skin care that was begun prior to surgery is resumed after two weeks following the procedure.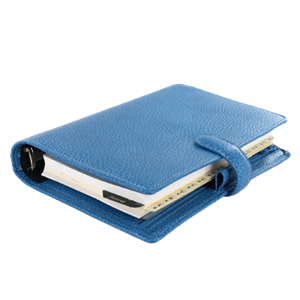 Plan Your Procedure
Recovery Time

2-3 Weeks

Average Procedure Time

4-5 Hours

Procedure Recovery Location

Out-Patient
Contact Us
BOTOX®, injectable fillers, Fraxel laser, intense pulsed light, microdermabrasion and chemical peels are examples of some non-surgical procedures that can assist in smoothing out wrinkles, improving fine lines and adding facial volume. Along with medical-grade skin care, these procedures also help to even out skin tone. Patients with loose skin, drooping jowls or a sagging neck will need to consider surgery if they want these features improved.
No, at The Peer Group our surgeons take pride is providing patients with beautiful, natural looking results. In the days immediately following facelift surgery, patients look swollen and may have some bruising. They will feel tight and pulled. These are short-term effects, and they will subside. As the swelling leaves; natural, more youthful results are revealed.
Facelift surgery does require incisions. These scars are well hidden as they fall within or just along the hairline and around the ears in the natural creases of the face. In most cases, the scars should be barely visible to the naked eye.
What to expect after surgery?
The recovery from facelift surgery has more to do with your post-operative appearance rather than pain or discomfort. It is not considered a painful recovery by the majority of patients. The amount of swelling and bruising is influenced by multiple factors which can include: the type and extent of the facelift performed, the age of the patient, medical history, etc. On average, most patients are recovered and comfortable with their appearance 2-3 weeks after surgery. The results continue to improve gradually over time as moderate tissue swelling continues to subside. Our skin care consultants can teach how to camouflage bruising for those patients who need to get back to work early. If there is a major event for which you want to look your best (i.e. wedding), we recommend performing your facelift 3-6 months in advance.
Related Procedures
Related Posts