The plastic surgeons at the Peer Group in Morristown, NJ are proud to offer SculpSure, by cosmetic laser experts Cynosure®. This is one of the latest advancements in non-invasive body contouring and nonsurgical liposuction. In just a 25-minute appointment, SculpSure has been proven to destroy up to 24% of the fat cells in a treated area without surgery. Using a hyperthermic laser to target and heat specific pockets and areas of fat anywhere on the body, SculpSure allows patients to redefine their shape and contour where diet and exercise has failed to work. Our New Jersey plastic surgery center typically treats up to 4 areas of the body during a single session. The best part of this procedure is that there are no incisions, no downtime, no scarring and no discomfort. During your initial consultation we will discuss the benefits of SculpSure and see if this technology is a fit for your aesthetic goals and needs.
During/After the Procedure
SculpSure, laser lipolysis is performed in the plastic surgeon's office with no need for local or general anesthesia. One session will take about 25 minutes to complete and the plastic surgeon will treat up to 4 areas during the session. The SculpSure treatment windows will be secured against the skin without the need for suction. An applicator containing the laser will be engaged to each treatment window and the energy produced will heat the fat cells while the hand piece remains cool on the patient's skin. As the laser energy heats the fat cells, they are broken down and over the course of 12 weeks, the destroyed fat will be processed naturally out of the body. Patients are able to resume their normal activities immediately after their SculpSure session, but strenuous activity should be avoided for at least 48 hours after the procedure.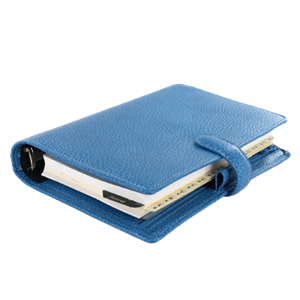 Plan Your Procedure
Recovery Time

None

Average Procedure Time

25 Minutes

Procedure Recovery Location

Outpatient
Contact Us
SculpSure features the latest advances in laser lipolysis, which makes it more effective than other systems that require multiple treatment sessions. SculpSure is safe for patients of all skin types and tones and the new Contact Cooling™ feature allows the patient to remain comfortable during their procedure.
Cynosure is proud to have created SculpSure, the world's first hyperthermic laser lipolysis system that is cleared by the Food & Drug Administration (FDA) for fat reduction. The advances Cynosure has developed for SculpSure makes the system faster, safer, and easier than other laser lipolysis systems. Both patients and plastic surgeons appreciate the results from a single, 25 minute SculpSure treatment.
Unlike traditional liposuction, ultrasound-assisted liposuction, and laser-assisted liposuction, SculpSure requires no incisions in the skin, so patients will not have to worry about scarring after the procedure. The SculpSure hyperthermic laser is tuned to a frequency that affects the fat cells, but not the surrounding tissue or muscle cells.
Related Posts