Restylane and Restylane Silk are injectable fillers popular with men and women who want a more youthful appearance. Designed to match the patient's skin, it smoothes wrinkles, sculpts lips, and shapes facial contours, and Restylane's unique ability to bind with water means improvements last for many months. The most common areas for a Restylane treatment are the nasolabial folds (from the root of the nose to the angle of your mouth), lips , and the tear troughs around the eyes. At The Peer Group, our plastic surgeons have extensive experience using Restylane and Restylane Silk to provide New Jersey patients with a variety of benefits.
During your appointment, the areas of the injection sites will be marked and thoroughly cleaned prior to the treatment. With the comfort of local anesthesia, the Restylane filler will be injected into the skin using a fine needle where added volume is desired. After each injection, light pressure and a cooling ointment are applied. Side effects can include some swelling, and bruising. Consult with your plastic surgeon prior to treatment. Most patients are able to return to work with minimal downtime after their 15-30 minute Restylane procedure.
The results following a Restylane injection will be seen immediately and can last up to a full year. Patients are generally thrilled with the fast-acting, visible results that the injections provide.In general, results after Restylane injections continue to improve for the first 1-2 weeks after treatment.
While Restylane offers great benefits for patients seeking skin rejuvenation, there are other fillers that may be considered as well. Some of these include Juvederm, Voluma, Radiesse, Sculptra.. During your consultation, we will discuss the various fillers that are available today and work with you to understand your aesthetic goals so that the best filler choice can be made.
Restylane and Restylane Silk are some of the more popular derma fillers used to add volume to the lips. Patients must be 21 years of age to receive this injection. Lip enhancement results using Restylane typically last up to 6 months.
Best Place for Restylane?
A Restylane injection replaces lost volume on the face and can be used to correct moderate to severe facial wrinkles most commonly found from the nose to the mouth. These are known as nasolabial folds and laugh lines. The injection is also commonly used around the corners of the mouth that extend downward. It is also commonly used for lip augmentation and or those persistent fine lines around the lips.
How Often Do I Treat Myself?
Most results will last a full year, however some patients may choose to return between 5-9 months for a follow-up injection to maintain the results Our office staff can advice you on a treatment regimen so that the results remain optimal throughout the weeks and months following each session.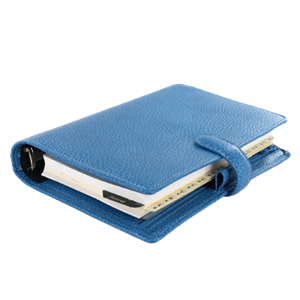 Plan Your Procedure
Recovery Time

0-2 Days

Average Procedure Time

30 Minutes

Procedure Recovery Location

Out-Patient
Contact Us
Related Procedures
Related Post