The board-certified plastic surgeons at The Peer Group offer laser hair removal in Florham, NJ to get rid of unwanted facial hair, as well as hair located on the sideburn area, beneath the arms, around the nipples, the bikini area, back, and more. The Cutera Excel® laser safely and effectively removes unwanted hair on the face and body. It can permanently remove hair from all skin types and tanned skin with no down time. The Cutera Excel's chilled hand piece reduces discomfort and topical numbing cream alleviates any stinging sensation. ProWave™ is used for hair reduction on larger areas of the body, such as the back or legs. ProWave uses intense pulsed light and has a larger chilled hand piece that treats skin types quickly and safely, eliminating the need for anesthesia.
Laser Hair Removal Procedure
During laser hair removal, the surgeon will place the laser directly on top of the skin where the hair resides in order to treat all of the problem areas. During this process, the follicles absorb the heat that the laser emits, which damages the follicle and makes it difficult for the hair to grow back. Most patients are able to achieve results in a 30-45 minute session that occurs once every 3-4 weeks over the course of several months. Improved reduction in hair density and thickness can usually be seen within the first couple treatments.
Reviews
"Love Stephanie. She is excellent and knows her work"
- D.C. /
Facebook /
Dec 19, 2019
"I didn't know how much I was missing out until I tried the Peer Group! Friendly staff and Dr. Starker is so pleasant and takes his time during consultation and treatment. Already recommended to all my friends. Also, awesome specials!!"
- S.P. /
Google /
Dec 18, 2019
"Outstanding Doctor! Dr Starker is an excellent doctor and his staff is fantastic. Dr. Starker partners with his team which results in premium care and services. Jackie Rampone, Danielle and every team member were very caring and professional. The results demonstrates Dr Starker's years of experience, credentials and technical expertise and I am thrilled with the outcome. I am coming back for skin care as Dr Starker has a skin care treatment that supported the great results as well."
- G.L. /
Google /
Nov 22, 2019
"Outstanding Doctor. Dr Starker and his staff are excellent and exceeded my expectations. The treatment, care, surgery and recovery was very successful. The skin care treatment made a big difference in the results as well, Jackie Rampone managed the process from end to end and did a great job. Danielle, OR nurse, was outstanding as well provided excellent post operation recovery care. It is worth going to a doctor with the credentials, experience and technical expertise that is the best of the best in the medical profession."
- Anonymous /
Healthgrades /
Nov 19, 2019
"One of the best offices I have ever been too. Excellent front desk staff, great nurses and superb doctors at this practice."
- R.T. /
Google /
Oct 10, 2019
Previous
Next
Topical numbing cream is applied 30 minutes prior to treatment to help avoid discomfort during hair removal. The laser hand-piece also has a cooling head on it which soothes treated areas. Smaller areas around the upper lip and chin can be treated in 15-20 minutes. Larger areas like the legs and back can take 30-45 minutes.
Anyone with unwanted hair is a candidate for laser hair removal. However, individuals with darker hair and lighter skin often experience better results. The number of sessions that will be required to produce the desired results will depend on the thickness of hair, how much hair exists in an area, color of the hair, and what the ultimate goal is. Individuals with lighter colored hair may require more treatments.
Hair growth occurs in cycles. Some hairs may be in the middle of their growth phase during the treatment session, while others may be dormant. Spreading out the treatment allows the dormant hairs to grow and gives the area time so that all of the hairs are eventually targeted during treatment. Between treatments, the hairs that do grow can be shaved because the follicle is not affected.
Laser hair removal results in zero downtime. The skin will be pink and a tingling sensation may reside on the treated area for a couple of hours after treatment. Patients can leave their appointment and go directly back to work.
Laser hair removal is considered a solid solution for hair removal, however it is referred to as semi-permanent. There can still be some hair growth that occurs where the laser technology did not hit. Therefore, even though the majority of the hair will be gone, some hairs can still pop up. Patients find that these are tremendously easier to manage than before the original treatments. Additional laser hair removal treatments can also be scheduled to take care of these as well.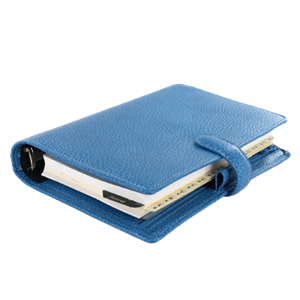 Related Procedures