Lastisse is the first and only FDA approved treatment for hypotrichosis, a condition that causes a person to have inadequate eyelashes. Lastisse, available in northern New Jersey at The Peer Group, is a breakthrough treatment to enhance eyelash prominence by increasing length, thickness, and darkness. This once-daily treatment is applied to the base of the upper eyelashes. Patients must obtain a prescription for Latisse and can expect to see improved eyelashes in as little as 4 weeks, with full results in 16 weeks. Patients can keep track of their eyelash growth with our in-office Visia imaging system, which includes eyelash analysis.
LATISSE (known medically as bimatoprost) is a recreated form of a naturally occurring substance called prostaglandin that is proven to stimulate eyelash growth. By using LATISSE, two things occur within the growth cycle of an eyelash. First, it increases the length of the growth phase, and second, it multiplies the number of hairs during this same time.
Reviews
"One of the best offices I have ever been too. Excellent front desk staff, great nurses and superb doctors at this practice."
- R.T. /
Google /
Oct 10, 2019
"Dr Colon and the staff at Peer Group are top notch! I wouldn't go to anyone else."
- M.B. /
Google /
Sep 12, 2019
"The surgical process is smooth, the result is clean, and the patient is well informed throughout"
- A.B. /
Google /
Aug 07, 2019
"From the moment you walk in until the moment you walk out you are treated as a human being with respect and courtesy and your time is just as important as the doctors time."
- L.S. /
Facebook /
Aug 04, 2019
"Friendly office! Well prepared for procedure by Anrika and Dr. Colon. He did an outstanding job and I feel well cared for. Feel comfortable recommending the Peer Group Office and Dr. Colon."
- Anonymous /
Healthgrades /
Jul 26, 2019
Previous
Next
LATISSE is a topical medication with detailed, easy-to-follow instructions of use. Patients will simply wash their face thoroughly and use the sterile, disposable LATISSE applicators to apply the medicine to the upper eyelid. Contacts and all eye makeup will need to be removed before application. While the medication is applied only to the upper eyelid, it spreads to the lower eyelid during blinking for a uniform result. Most patients begin to see longer, fuller, and darker lashes in approximately 4 weeks. Patients seeking maximum results should remain on the medication and continue the application routine for a full 16 weeks.
FDA approved in 2008, LATISSE is a safe medication for most people to use. Certain individuals who have ongoing eye conditions, severe allergies, skin infections and other eye problems should not use LATISSE, as well as women who are pregnant and/or nursing. Individuals who do not have the medical and physical conditions mentioned above can use LATISSE with little risk, although eye irritation, dryness, or redness are possible side effects that can be managed. If you desire longer and thicker eyelashes, discuss LATISSE with our team to discover if it is a healthy option for you.
LATISSE is a prescription medication and can only be obtained through a physician. Most cosmetic surgeons and dermatologists have expertise with this drug and thus are suitable specialists to visit in order to get evaluated and receive a prescription.
Can LATISSE Stain Eyelids?
This is a possible side effect that has been debated for several years. Skin darkening (skin hyperpigmentation) is very rare with LATISSE, although there have been cases where this has occurred. Once a patient stops using LATISSE, skin darkening usually reverses itself after a few months.
Can LATISSE Change Eye Color/
This is another side effect that has been debated. Clinical studies have shown, and Allergen does report that permanent brown iris pigmentation can be a potential side effect. Although this does not affect every patient and varies in color level, one should take this risk into consideration when deciding to take LATISSE.
Eyelash hypotridchosis is the medical name given to having lashes that are not long, full, or adequate. People who have this have fewer eyelashes in general, and the length and thickness are also limited.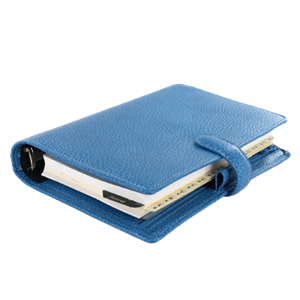 Related Procedures