Microdermabrasion is a popular method of speeding the exfoliation of the outer, damaged layer of skin. Microdermabrasion uses a device that gently abrades the outer layer of dead skin cells, which are then suctioned away. Microdermabrasion treatments typically last between 30-60 minutes. To help patients visualize the areas on their face with rough texture, spots, and other concerns, the plastic surgeons at The Peer Group in Florham Park use Visia advanced skin imaging system to perform a thorough facial analysis.
Dermabrasion and dermaplaning are performed together in the same setting. The dermabrasion technique is performed first. The surgeon scrapes off the outermost layer of skin using a high-speed rough rolling brush. Then, a dermatone, which looks like an electric razor is used. This surgical tool has a blade that moves back and forth to smooth and trim scarred surfaces and other skin defects, such as craters. Following this procedure, a soothing ointment will be rubbed onto the face. Some patients will require multiple visits to achieve their results.
Microdermabrasion Reviews
"I have been using the Peer Group for my facial skin care for over 10 years, Stephanie Shultis has been my care provider for the entire time. She is detailed, knowledgeable and caring. You can tell that she loves her job, she loves helping you look better. When my teenage daughter wasn't getting results from her dermatologist I brought her to Stephane, and her skin is looking much, much better. I recommend her, and the Peer Group highly!"
- J.S. /
Google /
Dec 22, 2016
"Aesthetician Stephanie Shultis has been caring for my skin for 10+ years. She is extremely personable, very knowledgeable, caring and professional. Stephanie knows her products and when to use what on my face depending upon the condition of my skin. She is helpful, informative and diligent about keeping me apprised of what my skin care routine should entail. It's a delight to be her patient."
- J.D. /
Yelp /
Jan 16, 2017
"Stephanie Shultis- Peer Group AestheticianI have been a client of Stephanie's for 13 years! All I can say is THANK YOU! Stephanie always takes the time to assess my skin choosing the best option for treatment. She educates you about all levels of skincare and elaborates in depth on ones regimen adjusting as needed. She is a true professional in her field; her knowledge and expertise are priceless. I receive compliments on my skin often with many references to an ageless appearance. This is due to my loyalty and trust in the impeccable treatments and knowledge of Stephanie Shultis."
- L.D. /
Google /
Jan 21, 2017
"Stephanie Shultis is the Aesthetician I see at the Peer Group, and she is fantastic! She is a true professional in her field and I trust no one else with my skin. Stephanie is so kind, extremely thorough, and designs a regimen that fits your skin's exact needs. I have been seeing Stephanie for about 2 years now, and have noticed a great improvement in my skin's texture and appearance. I always get asked what I do to keep my skin looking so great, and my answer is, you need to go see Stephanie! I have referred all of my friends, who are equally thrilled with their results. She is the best of the best! I look forward to going in for my visits and I am glowing when I leave. Couldn't be happier that I found her!"
- A.F. /
Google /
Jan 21, 2017
"I go to Karen Barilari every month for my micro dermabrasion and skin care treatments. She is tough to get an appointment with bc she is so good...so book in advance. She has transformed my skin and when I can't go I notice a difference. she is amazing! Cannot say enough good things! C"
- C.B. /
Google /
Apr 02, 2017
Previous
Next
During/After the Procedure
Dermabrasion procedures are outpatient and performed in an accredited surgical facility. In most cases, a numbing agent is used to help moderate and control any discomfort. The procedure itself may take up to 2 hours, but spot treatments are usually concluded within 30 minutes. Following the procedure, the face will be red and swollen and it is common for scabbing and crusting to occur over the areas that were treated. It is imperative that patients avoid sun exposure to protect the new layer of skin. The skin will look soft and smooth with a visible decrease in irregularities.
Men and women of all ages can benefit from dermabrasion and dermaplaning. Individuals who have fine wrinkles, uneven skin tone and moderate scarring from acne or mole removal may use this technique to achieve a smooth appearance. This procedure may not be recommended for patients who:
Have darker skin - dark complexions may become permanently lightened or discolored with this treatment
Are prone to skin rashes and skin irritations
Have frequent flare-ups of fever blisters or cold sores
Have freckles but do not want them removed
Have recently had a chemical peel
Dermabrasion is beneficial in removing age spots and sun spots, but is not recommended to remove freckles. There are other targeted technologies that can remove freckles. This may include a specific type of chemical peel or a laser treatment.
Dermabrasion or Chemical Peel?
When choosing between these procedures, it is important to remember one uses surgical tools and the other does not. However, both are minimally invasive and create visible results. Patients who wish to improve the surface of the skin may choose a peel. Those who wish to use a stronger method and go beyond the skin's surface to remove scars, aging spots, etc. may prefer dermabrasion.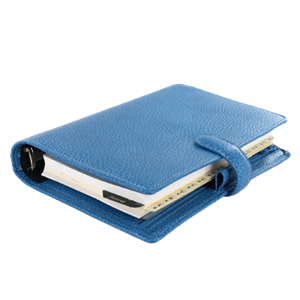 Related Procedures