The Peer Group Plastic Surgery - Skin Care
Today's advanced skin care and skin rejuvenation treatments can help you have the beautiful skin you want, and keep it that way. The best way to have a youthful appearance for many years to come is by caring for the health of your skin. At The Peer Skin Care Center in northern New Jersey, we are devoted to reducing skin damage brought on by age, sun exposure, and other factors through a variety of advanced skin care treatments and products.
Learn about our June Skincare Awareness offers and events!
About the Skin
Your skin is made up of two layers, the epidermis (the top layer), and the dermis. The epidermis is approximately 1/1000 of an inch thick, and since it's directly exposed to the effects of the sun, pollution, and other environmental agents, is often damaged. This damage obscures the skin's clarity, tone, texture, and color. Exfoliation, one of the most basic skin rejuvenation techniques, removes the top layer, exposing the younger, healthier skin of the second layer, the dermis. However, the vitality of the dermis also affects the appearance of your skin. A healthy lifestyle can help keep the dermis in the best condition possible. Exercise, eat a balanced diet, get adequate rest, use sun blocks, avoid smoking, and limit alcohol consumption, and you will have healthier skin.
Skin Care Treatments
The Peer Skin Care Center offers a variety of skin care treatments to help improve and maintain your skin's appearance. Options include:
LATISSE®
LATISSE is a simple, in-home treatment that helps you grow your own longer, thicker, darker eyelashes.
Microdermabrasion
Microdermabrasion , or a microdermabrasion peel, is a non-chemical method of exfoliating, or removing the outer layers of skin. Performed in a series of treatments two to three weeks apart, the outer layer of dead skin cells is gently removed during the procedure, exposing the healthy epidermis skin layer underneath. The individual microdermabrasion treatments typically last between 30 to 60 minutes.
Superficial Chemical Peels
A low-risk, pleasant, and convenient way of improving your skin's appearance, superficial chemical peels are sometimes referred to as "lunchtime peels" in reference to their convenience and simplicity. These treatments may employ alpha hydroxy acids (AHAs) such as glycolic or lactic acid, or beta hydroxy acids (BHAs) such as salicylic acid. Those chemicals may sound harsh, but these are acids that occur naturally in living things, so they are gentle yet effective. Superficial chemical peels transform your skin, softening fine lines, fading dark spots, and diminishing enlarged pores and acne scarring, while leaving a fresh, healthy, youthful glow. A simple and effective skin care treatment, improved skin condition is noticeable immediately after a chemical peel.
Dermaplaning
A non-invasive method of skin resurfacing, dermaplaning is a "manual exfoliation" procedure that utilizes a sterile blade, that is stroked along the skin, just like shaving. Dermaplaning is suitable for all skin types. Safe, effective and painless, this quick and easy skin care and rejuvenation treatment removes the damaged outermost layers of skin cells revealing the smooth, supple and vibrant skin of the dermis below.
Obagi Nu-Derm® System
Designed to reduce the appearance of wrinkles, age spots, sun damage and other imperfections in the skin, Obagi skincare products are some of the most effective and popular treatments to combat the signs of aging. Many Obagi products stimulate the production of healthy skin cells, giving the skin a smoother, more youthful sheen. The Obagi System offers many options for specific skin care needs, and our staff at The Peer Skin Center will be happy to discuss how the products can help meet your specific needs.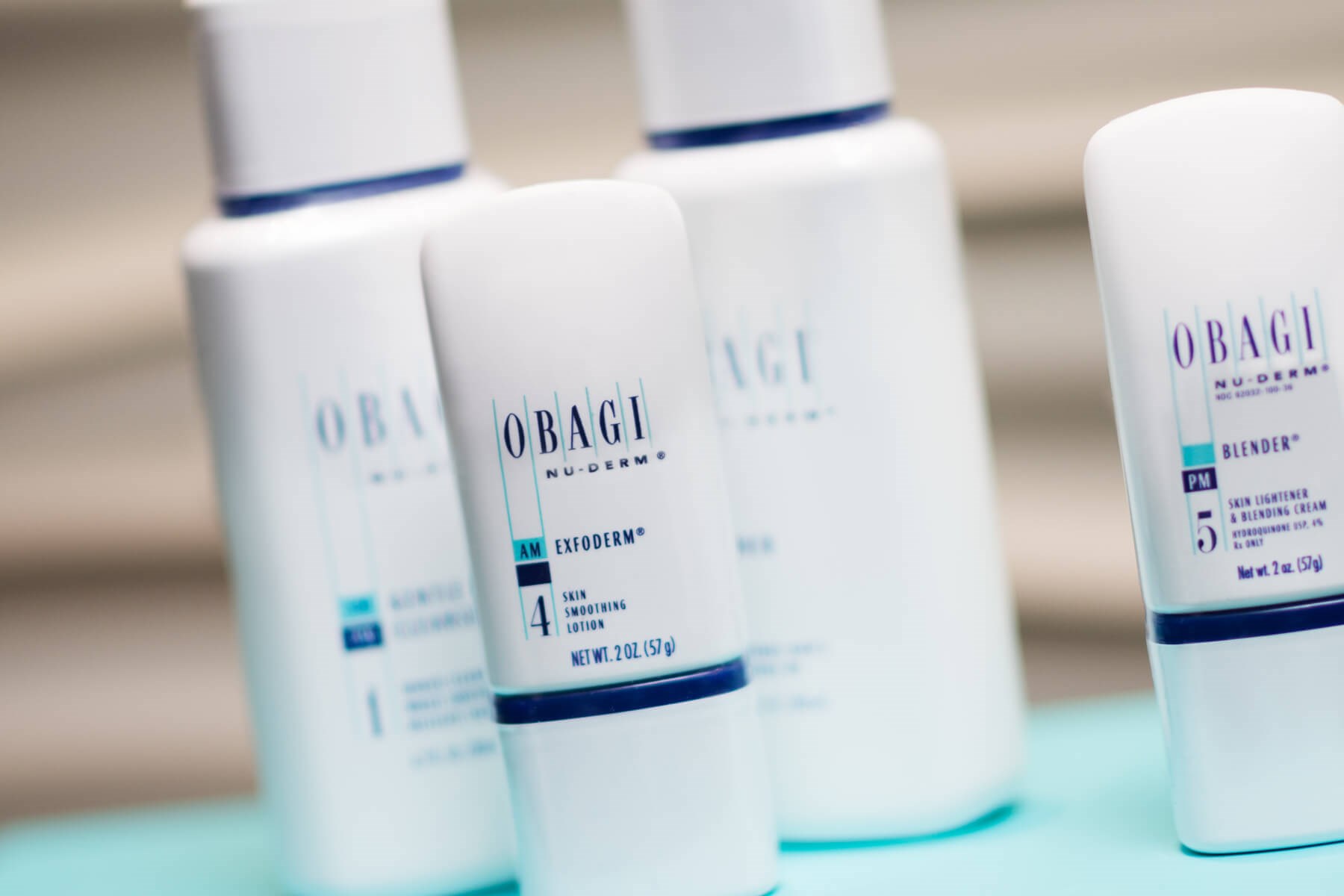 SkinCeuticals®
The SkinCeuticals line of skin care products is specially designed to provide three-fold treatment for the correction of past skin damage, maintenance of current skin health and protection against damage in the future. From sunscreens with antioxidants for the prevention of skin cancer to creams and cleansers for the removal of oils and dead skin, SkinCeuticals products are formulated with pharmaceutical- grade ingredients. The SkinCeuticals line offers both corrective and preventative anti-aging skin care treatment to give you the smooth, radiant, healthy skin you deserve.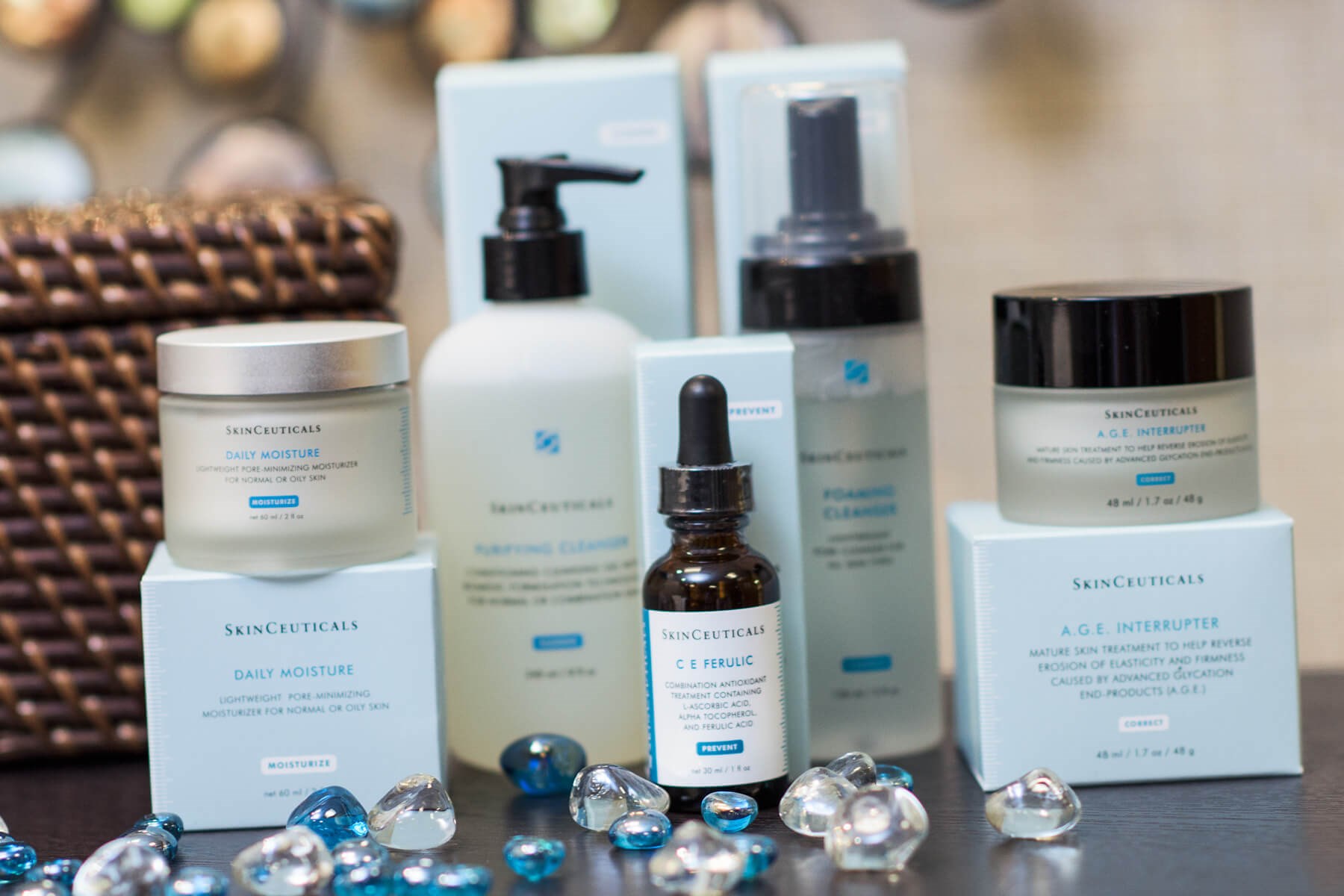 SkinMedica®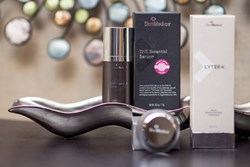 Clinically tested to address concerns for all skin types, SkinMedica products and peels provide a healthy, radiant and more youthful appearance. The Illuminize, Revitalize and Rejuvenize Peels, applied by a skin care professional, can help reduce fine lines and wrinkles, tighten and improve texture for smoother softer skin and minimize the appearance of dark spots, acne and sun damage. The coordinating SkinMedica products, available only through a physician's office, are available at the Peer Skin Center. These products include specially formulated serums such as the TNS Essential Serum which has a recovery and corrective complex that work together to transform the skin as well as a blend of antioxidants, peptides and other specialty ingredients. Your physician and skin care professional at The Peer Group will determine which treatment and product regimen is best for your skin condition. Contact our skin care staff at The Peer Group for more information on SkinMedica.
Clarisonic®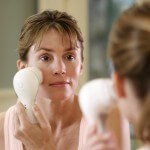 The Clarisonic Pro is a unique, patented facial and body cleansing brush that uses sonic micro-vibrations to deeply cleanse the skin and gently clear pores. Every skin care professional knows that proper skin cleansing is the first step to good skin care. But manual cleansing can leave dirt, oil and makeup behind. The Clarisonic Pro removes more of these impurities. This allows better absorption of skin care products such as creams and serums, making them more effective, and improving your entire skin care program. Daily usage of the Clarisonic brush as part of your skin care routine can visibly reduce the appearance of fine lines and wrinkles, creating softer, smoother skin. This device was developed by the inventors of the Sonicare® toothbrush, and is gentle enough for sensitive skin and daily use.
Skin Care for Laser and Surgical Patients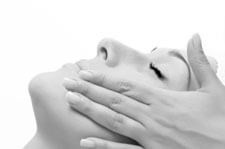 The skin care consultants at The Peer Group in northern New Jersey are dedicated to helping our patients achieve the best possible results from their facial plastic surgery and laser procedures. We've developed our skin care programs in consultation with our board-certified plastic surgeons to help prepare the skin in advance of face and eyelid surgery as well as skin resurfacing procedures like Fraxel. Our treatments are carefully formulated to optimize the healing process after surgery and laser treatments. By pre-treating the skin with superficial peels and topical corrective products, we stimulate skin cell turnover to expose healthier skin that will heal better and look great. It is important to adhere to your personalized skin care plan, as recommended by our skin care team, to maintain the results of your procedure and continue to improve the overall health of your skin.
Skin Care Consultation
You will meet with one of our specially trained skin care consultants during your initial consultation at The Peer Skin Center. Our team of physicians, nurses, and skin care specialists can help you set realistic goals and design programs to help you realize your desire for healthy, young-looking skin. We design a skin care program to meet your individual needs after conducting a VISIA® Complexion Analysis evaluation of your skin, and reviewing your cosmetic goals.