Liposuction, also known as lipoplasty or suction lipectomy, sculpts the body by removing undesirable fat. Women and men visit our board-certified plastic surgeons to get rid of fat pockets from virtually any area of the body, such as the thighs, stomach, and hips. Liposuction can sculpt these areas and provide a more pleasing contour. The liposuction surgeons in New Jersey at The Peer Group perform this procedure for men and women from Short Hills, Randolph, Harding, and other surrounding communities.
Tumescent liposuction is a common approach used by surgeons. It is a suction-assisted (SAL) form of lipectomy that first injects a combination of saline, Lidocaine (a numbing agent) and Epinephrine (a medication that controls bleeding) into the area that is to be treated. A cannula is then inserted and passed through the fat deposits, suctioning them out. By varying the amount of suction and the size of the cannula the surgeon can control the speed of the fat removal, which can be as much as a few pounds or as little as several ounces.
Ultrasound-Assisted (UAL)
Laser-assisted liposuction uses laser technology to introduce a burst of energy to the specified area of fat. The laser loosens and melts the fat for removal. This particular type of liposuction includes brand names such as SmartLipo, SlimLipo, Lipolite Laser Liposculpture, LipoLite, and ProLipo PLUS.
Liposuction Reviews
"Dr. Colon has a wonderful bed side manner. He took his time explaining all of my options and explained them very thoroughly. I never felt rushed. He is awesome! And I would highly recommend Dr. Colon to a friend that is interested in my procedure."
- A.S. /
Office Visit /
Feb 14, 2016
"Dear Dr. Colon, A brief survey is inadequate to the task of expressing my appreciation and admiration for the work you did on my revision face lift/ brow lift, and new neck lift. When one has had less than optimal results with a previous practice, placing yourself in the hands of another surgeon is unnerving, While I do not fear surgery, I deeply feared making another error in my choice of surgeon. Thirteen years ago at the age of fifty-three I treated myself to a face lift and brow lift. The reason I chose my first surgeon was largely financial. His prices were low and I was a single mother who felt very guilty spending money on myself. Needless to say, the results of this "bargain" surgery were less than optimal. I experienced asymmetries and pulling from this procedure which, while they were not horrendous, were noticeable enough to cause me distress. The original brow lift did not take and left me with absolutely no results for the expenditure save one slightly higher eyebrow. Furthermore, that procedure left me with a great deal of numbness and a very painful neuroma. The puckered and shriveled look beneath my chin from overdone liposuction, the divots in my jaw line from asymmetrical fat removal, and the excessive removal of fat from my face which left me with a slightly cadaverous look were not hideous but they were the opposite of what one would call improvements. The worst result was the pulling of the musculature surrounding my mouth which over time began to cause noticeable unusual wrinkling and lines in unnatural locations around the lip, mouth, and chin area. Altogether, these things disturbed me greatly. After about seven to ten years the problems became worse due to the natural relaxation of the results. About three years ago I began to look for another surgeon in an attempt to correct the problems. Before I came to Peer Group, I saw three other surgeons. Two did not instill any confidence in me. One performed some fat transplants and Ultherapy but discouraged me from a revision face lift because "you never know what's under there." I have watched enough episodes of Botched to understand that NO surgeon ever knows "what's under there". This fact did not discourage you from taking my case and addressing ALL of the above issues in a decisive and straightforward manner that instilled complete confidence. From the first few days post op I knew I had made the right choice. Whereas I was completely numb all over after my first face lift, feeling returned almost immediately in nearly every part of my face and neck after your work. I experienced years of numbness after my first procedure. With my current results I am certain it will be a much much shorter time until feeling is completely restored. Although I am currently still swollen, I can see that the pulling of the musculature in the mouth area is gone. My smile is natural looking and there is no trace of the lines that were descending down my chin and across my upper lip from the aforementioned pulling of the first face lift. My eyebrows are even and there is definitely a lift to my brow. The neuroma was excised during surgery and the pain it caused is gone. Even more remarkable is that, although I was in surgery nearly seven hours at Peer Group and much more work was done, I am in less pain than I was from my initial two or three hour procedure at the other practice. Amazing! Even my son has commented on the extreme differences from the two experiences with regards to your expertise, your practice, your staff, and the results he observes on my face. I consider the difference in cost between the first practice and The Peer Group to be completely worth it. There are no "bargains" in surgery. If, like myself, a woman considers cost to be an issue, I would suggest that she save a little longer, and get results that will bring her joy and make her feel proud of the face she presents to the world. I would hate to see someone make the mistake I made. Over time, I saved absolutely nothing and added pain and suffering. I cannot tell you how grateful and happy I am that I trusted you. I feel like I have my "real" face back after thirteen years. This is how I wanted to look after my first experience. I did not want "changes", I did not want to look different, I did not want my surgeon to make aesthetic decisions without my consent, I just wanted to look more youthful and refreshed. Now - through your patient listening, clear observations, careful attention to all my concerns, consideration for my wishes, and your obviously superior understanding of facial anatomy - I have exactly the results I hoped for. A major bonus too - I am now sixty-six so the clock has gotten another few turns backwards. I am extremely impressed and appreciative of your expertise. Dr. Colon, this has given me a new lease on life. I am determined to improve my diet and exercise because I know that if I lose weight and experience more sagging (from the overdone liposuction I also submitted myself to years ago), you will be able to address that issue for me as well. I have complete confidence in you. One hundred and ten percent. I cannot believe how fortunate I was in finding you. I would recommend you and The Peer Group to anyone without reservation and I intend to do so. Thank you, thank you, thank you from the bottom of my heart. Sincerely, M.M."
- M.M. /
Other /
Mar 22, 2016
"The Peer Group is an outstanding facility! The nurses are terrific and make you feel safe and comfortable."
- N.A. /
Other /
Apr 23, 2016
"Great surgeon, terrific staff! This is my third surgery - I am sure I will have a great result."
- Anonymous /
Office Visit /
Jun 16, 2016
"Lipo for Hard to Flatten Tummy and Smaller Thighs - Dr Starker was very professional. He always made me feel comfortable and never tried to sell me on other procedures. He explained everything completely and let me ask as many questions without making me feel rushed. He saw me a couple of times before the procedure and several times afterward to monitor my healing and progress. The office building was nicely decorated and clean. The staff was friendly and professional as well. His price was more than fair and competitive. Other plastic surgeons I interviewed asked for much more in fee and couldn't even give me examples of their work! Dr Starker was able to show example of his work. For these reasons I would highly recommend Dr Starker. Not one problem occurred throughout my time in his care."
- S. /
RealSelf /
Nov 06, 2017
Previous
Next
Liposuction is performed under general anesthesia or IV sedation in an accredited surgical facility. It is considered an outpatient procedure. On average, each body part (i.e. tummy, thighs, etc.) will take approximately 30 to 60 minutes to treat. After surgery, patients will wear a compression garment over the treated areas. It takes about a full week or two for the bruising and swelling to dissipate, and will take several months for the full, final results to appear. There will be scars where the cannula incisions were made, but these are usually small and will fade over time.
The media sometimes tells stories of liposuction patients who have endured bad results at the hands of inexperienced surgeons. Today's liposuction techniques are much safer and more predictable than ever before, but surgeon skill still remains the number one factor when researching this procedure. The goal is to attain a natural and smooth result. An experienced surgeon will be able to provide this outcome.
Fat cells that are removed during liposuction do not come back. Unfortunately, patients can still gain weight after surgery because the remaining cells can expand and become larger. However, patients who adhere to a healthy diet and exercise program will continue to see results years after surgery.
The amount of fat removed really depends on the size of the patient and their aesthetic goals. From a safety standpoint, the American Society of Plastic Surgeons recommends removing roughly 10 pounds of fat or less in an outpatient setting, otherwise it is considered a high-volume liposuction, which does present an increased set of risks. It's advised to get close to your goal weight before undergoing a liposuction procedure. Liposuction can then contour away the disproportionate areas of fat to help you achieve your desired shape.
Liposuction is a surgery that removes fat and enhances the actual shape of the body. It does not address skin imperfections caused by sagging skin or cellulite under the skin. During your consultation, a discussion can be had regarding the available procedures, which address and improve skin texture. Some procedures recommended to correct skin laxity include abdominoplasty, thigh lift, neck lift, and butt lift surgeries.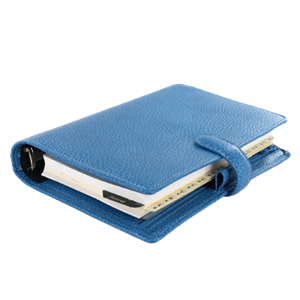 Plan Your Procedure
Recovery Time

5-7 Days

Average Procedure Time

1-2 Hours

Procedure Recovery Location

Out-Patient
Contact Us
Related Procedures
Related Posts