Superficial chemical peels are often called lunchtime peels due to their ease, simplicity, and the minimal downtime involved. These light chemical peels treat the top layers of the skin, accelerating its exfoliation and revealing the more youthful and less finely wrinkled skin below. The Peer Group in Florham Park use their on-site Visia facial imaging to identify a variety of skin concerns that are on the patient's surface and subsurface skin. Based on this analysis, the plastic surgeon or skin care consultant will select specific peeling agents, such as alpha hydroxy acids (AHAs), glycolic or lactic acid, or beta hydroxy acids (BHAs), based on the skin condition being treated. Chemical peels remove the top layer of skin to reveal a glowing, smoother complexion.
Chemical Peels Reviews
"Stephanie Shultis is an amazing Skin Care Consultant who is very knowledgeable about the treatments available and assists me to make appropriate choices regarding skin treatments and products. She is personable, caring, and supportive in every aspect of my visits to the Peer Group. Because of her personal service, I see such improvement in my skin which gives me a more youthful appearance. My friends frequently ask me what have done to my skin to make it look so beautiful. I strongly recommend Stephanie Shultis at the Peer Group-- the results are fantastic. I couldn't be more pleased!"
- M.J. /
Google /
Feb 28, 2016
"Stephanie Shultis, at the Peer Group, has transformed my skin, giving it a much more youthful appearance. She is a highly skilled Skin Care Consultant who helps me to make excellent choices based on the needs of my individual skin. I trust Stephanie's knowledge because the treatments and products have revitalized my skin. She is also very personable and caring and it is such a pleasure to be her client."
- F.M. /
Google /
Feb 29, 2016
"Thank you to the PEER GROUP and Skin Medica for awarding me the BOOT CAMP CHALLENGE winner. Skin Medica products have made my skin so much healthier. I have seen a noticeable difference over the past few months, so much so that friends, coworkers, and family have all noticed a difference in the fine lines being minimized, and improvement of the tone of my skin. As a matter of fact many can't believe I'm 60 years old! Now that I am using the Clarisonic brush I'm hoping to see even more results in the appearance of my skin! Although Skin Medica makes an outstanding product (far superior to the products I previously used) I truly believe without the help of Karen (my esthetician) who understood my skin type and needs, provided me with the products just right for me. Thanks again for putting the glow back into my skin. I am thrilled with the results and my gift!"
- C.D. /
Office Visit /
Aug 22, 2016
"Karen Barilari at the Peer Group is the BEST! She is an EXCELLENT aesthetician who always does a wonderful job taking care of my skin. I have very bad eczema but you would never know it! Karen helps me keep it under control and my skin is always clear and smooth. I've been going to Karen for several years and I wouldn't trust my skin to anyone else!"
- R.R. /
Google /
Apr 09, 2017
"Everybody is very friendly and efficient. Karen is very personable and knows what she is doing; if you have a skin problem, she is able to solve it or refer you to someone who can."
- C.B. /
Solutionreach /
Apr 27, 2017
Previous
Next
A superficial peel exfoliates the topmost outer layer of the skin in order to remove accumulated dead skin cells. These peels consist of Alpha Hydroxy or Beta Hydroxy acid and generally take 3-4 days to complete the peeling process. It is the mildest peel available with the fastest recovery time and the lowest average cost. The results, while effective, are a bit limited compared to a more aggressive peel, and do not last as long.
A medium depth peel consists of Trichloroacetic acid (known as a TCA peel). It penetrates the skin to a greater degreethan a superficial peel, with stronger effects. These peels are administered only by our board-certified plastic surgeons. The trade-off, however, is a less comfortable procedure with a longer recovery time. This procedure also costs more than a superficial peel. Recovery can take a full week or longer.
A deep peel is the harshest of all chemical peels. It is also the most expensive and has the longest recovery. However, this peel, containing Phenol, does have a much stronger effect and can combat more persistent problems, like skin lesions and deep wrinkles. Deep chemical peels tend to bleach the top layer of the skin. Therefore, it is not recommended for darker skin tones. These are reserved for individuals with deep wrinkles around the mouth or on the forehead and cheeks.
During/After the Procedure
The process for applying a chemical peel is generally the same for each type, but will vary slightly depending on the level of solution being applied. Anesthesia is not used during this procedure. However, it may be considered for Phenol peels. First, the face is thoroughly cleaned. Then, the chemical agent is brushed on to the skin. Patients will experience some mild tinglingat this time. The face is then washed and a cool saline compress is applied to act as a neutralizer. Patients will need to wear sunscreen and limit sun exposure as much as possible for a day or two for the superficial peels and up to 2 weeks for the deepest peels.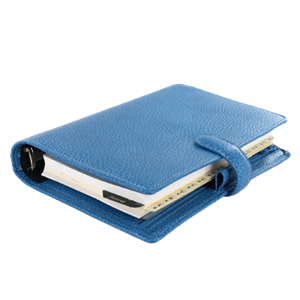 Does a Chemical Peel Hurt?
A chemical peel does not hurt. However, it may cause some discomfort. Most patients will feel tingling and at most a slight burning sensation, which will subside shortly after the procedure has been completed. Phenol peels result in a greater degree of discomfort, but our plastic surgeons will address pain control at the time of the procedure.
It is very common to combine a chemical peel with another procedure. Microdermabrasion is one such procedure that provides effective results when combined with a peel. This will be considered a combination program that can be repeated every four to six weeks.
There are many alternatives to consider. Individuals looking to reduce fine lines, blotchiness and other mild skin conditions may benefit from a chemical peel, which removes dead skin cells and accelerates the generation of new skin. If deep wrinkles are the issue, a Phenol peel may help, but patients may also want to consider another treatment such as BOTOX™ or Dysport™.
Related Procedures