LimeLite Facial at The Peer Group for Plastic Surgery in northern New Jersey offers dramatic results for removing brown spots and red spots from the hands and arms, as well as brown pigmentation from sun damage on the face, neck, and chest. This light-based treatment is also useful in removing red areas caused by broken capillaries and rosacea. Treatments are performed with a chilled hand piece and a cool gel, minimizing any discomfort. The team of skin care professionals and board-certified plastic surgeons at The Peer Group use the Visia skin assessment during every consultation so they can find and treat damaged skin effectively and easily.
Before the laser treatment begins, a cold gel is applied to the area being treated, and patients are given protective eyewear to wear throughout the procedure. Using the IPL hand piece, the physician pulses light to the skin's surface. Without damaging the skin, the laser is absorbed by the dilated vessels or pigmentation. The heat from the laser causes damage to the vessel or lesion, so the body begins a natural healing process. After the treatment is complete, patients can immediately return to normal activities. Redness or blotchiness may last for up to 1-2 hours after the procedure.
Reviews
"Love Stephanie. She is excellent and knows her work"
- D.C. /
Facebook /
Dec 19, 2019
"I didn't know how much I was missing out until I tried the Peer Group! Friendly staff and Dr. Starker is so pleasant and takes his time during consultation and treatment. Already recommended to all my friends. Also, awesome specials!!"
- S.P. /
Google /
Dec 18, 2019
"Outstanding Doctor! Dr Starker is an excellent doctor and his staff is fantastic. Dr. Starker partners with his team which results in premium care and services. Jackie Rampone, Danielle and every team member were very caring and professional. The results demonstrates Dr Starker's years of experience, credentials and technical expertise and I am thrilled with the outcome. I am coming back for skin care as Dr Starker has a skin care treatment that supported the great results as well."
- G.L. /
Google /
Nov 22, 2019
"Outstanding Doctor. Dr Starker and his staff are excellent and exceeded my expectations. The treatment, care, surgery and recovery was very successful. The skin care treatment made a big difference in the results as well, Jackie Rampone managed the process from end to end and did a great job. Danielle, OR nurse, was outstanding as well provided excellent post operation recovery care. It is worth going to a doctor with the credentials, experience and technical expertise that is the best of the best in the medical profession."
- Anonymous /
Healthgrades /
Nov 19, 2019
"One of the best offices I have ever been too. Excellent front desk staff, great nurses and superb doctors at this practice."
- R.T. /
Google /
Oct 10, 2019
Previous
Next
A physician or trained medical staff member can perform an IPL Photo Rejuvenation treatment on patients. The procedure is gentle, safe and non-invasive, which allows for little to no recovery time. A full series of the IPL treatments includes 3 to 4 sessions, with each session lasting 20 minutes every 3-6 weeks. Some patients may experience a slight sting, similar to the snapping of a rubber band, while the skin is being treated. All IPL treatments are customized to each patient's skin type and condition to provide the best possible, long-lasting results.
IPL Photo Rejuvenation FAQs
Improvement can be seen after each treatment, but the best results can be seen a month after a full series of treatments is completed. It's common for patients to respond differently to each treatment session. Patients will see a gradual improvement of redness, blotchiness, sunspots and age spots over time.
Most patients experience mild side effects like temporary swelling, redness, crusting, or superficial blisters. These subside within a day or two after the procedure.
Do I Need to Prep for IPL?
Patients about to undergo an IPL laser treatment are usually asked to avoid self-tanners and excessive sun for 2 to 4 weeks prior to the procedure. They should discontinue the use of minocycline, tetracycline, doxycycline or Retin-A/Renova several days before each treatment.Patients should also protect the treated areas with sunscreen between sessions.
Are Patients Sun Sensitive?
Patients will not be sun sensitive, but they should keep in mind that excessive sun exposure will affect the results of the procedure. Patients should always wear sunscreen to protect their skin and reduce their risk for developing redness, brown spots, wrinkles and skin cancer.
A full series of IPL Photo Rejuvenation sessions are required in order to provide gradual, natural-looking improvement with little to no risk of the patient's safety. Multiple sessions also allow for longer-lasting results.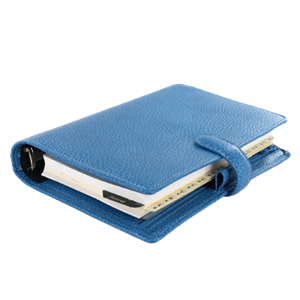 Related Procedures