Hair loss is a major concern for many women and men, whether it is caused by age, genetics, hormones, medical conditions, or from years of over-styling. With recent advances and extensive research in the hair restoration field, new treatments have been created to help combat hair loss and hair thinning. Platelet-rich plasma, or PRP, is an innovative nonsurgical procedure for individuals that provides remarkable effects for slowing, stopping, and potentially reversing hair loss. PRP has shown promising outcomes in patients with alopecia areata and thinning eyebrows. The Peer Group is one of only a small handful of plastic surgery practices to offer this exciting and effective therapy in the Morristown, New Jersey area. By blending a powerful solution of growth factors and bioactive proteins, our team can treat your hair loss, and help you achieve longer, thicker, healthier locks.
Reviews
"Outstanding plastic surgeon, with a caring and understanding bedside manner."
- Anonymous /
Healthgrades /
Jan 20, 2020
"Outstanding plastic surgeon, with a very professional and caring approach."
- Anonymous /
RateMDs /
Jan 19, 2020
"Dr. Colon is an excellent plastic surgeon. He is extremely skilled with a sharp aesthetic eye. I trust him completely with everything and have recommended him to many friends. In addition, he is honest, forthright and will not perform any procedures or tweak anything he feels unnecessary. That is important, as some doctors push procedures that aren't needed strictly for the business. The staff at The Peer Group are all wonderful, warm and caring as well."
- N.A. /
Yelp /
Jan 17, 2020
"Love Stephanie. She is excellent and knows her work"
- D.C. /
Facebook /
Dec 19, 2019
"I didn't know how much I was missing out until I tried the Peer Group! Friendly staff and Dr. Starker is so pleasant and takes his time during consultation and treatment. Already recommended to all my friends. Also, awesome specials!!"
- S.P. /
Google /
Dec 18, 2019
Previous
Next
Any individual suffering from hair thinning is essentially an excellent candidate for PRP hair therapy, but those with early hair loss typically yield the most favorable results. PRP is best used for patients with androgenic alopecia, which is a genetically determined type of hair thinning that usually occurs along the top of the head. In women, this may look like a widening part with regular hair thickness at the back of the head. Patients with areas of poor hair growth on the scalp whose hair follicles are still functioning have the greatest results with PRP hair treatments.
A minimally invasive procedure, PRP therapy is a short 30-60 minute in-office visit. The session begins with the drawing of a small amount of your blood and placing it in a special machine, called a centrifuge, which circulates the blood at a high speed to separate the platelets from the remainder of the components. The concentrated platelet-rich plasma is carefully separated out and reintroduced into the parts of your scalp that are thinning. The reintroduction process involves the injection of the PRP directly into the scalp. Our protocol for nonsurgical hair management has been developed by combining the best treatment methods from five different scientific studies conducted on this topic. Four treatments are recommended spaced 2-3 weeks apart to achieve maximal hair growth. Single maintenance treatments may be done once every 6 months to a year after the initial course of treatment, depending on the patient.
There's no downtime following this procedure, with practically no limitations or restrictions. If anything, patients may develop some redness, minimal swelling, and mild tenderness in the treated areas. These symptoms might last up to 48 hours. While results differ for each patient, cosmetic results are generally seen around 2-3 months after the first treatment and may continue to improve up to a full year afterward. As PRP is not a permanent option for hair loss, repeat treatments are highly recommended. It is very important to remember that PRP does not grow new hair follicles in places where you are already bald. Conversely, it is used to reverse the miniaturization of hair follicles so they will produce healthier, thicker, longer hair fibers.
Frequently Asked Questions
How often should I get PRP treatments?
Your treatment plan will be customized to meet your needs. The Peer Group physicians and their aesthetic team will discuss a recommended course of treatment during your consultation appointment. For favorable results, we recommend a series of 4 PRP treatments scheduled in 2-3 week intervals followed by a maintenance treatment several months later and as needed.
How effective is PRP therapy at treating hair loss?
PRP therapy outcomes vary from patient to patient according to the severity of hair loss as well as the number of treatments received. Results will be revealed gradually over time but you must be patient. PRP therapy does not promote hair growth in balding or a bald area. However, it can stimulate growth in areas where hair follicles are still functioning.
Are the PRP injections painful?
PRP injections are no more painful than a standard injection. Additionally, because PRP comes from your own blood, it is typically well tolerated and does not burn or irritate the skin the way a manufactured chemical might do.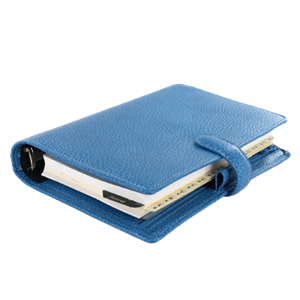 PRP therapy for hair loss is a scientifically-backed choice for people struggling to find effective solutions for their condition. At The Peer Group, we are proud to provide innovative solutions to efficiently treat thinning hair. To hear more about PRP treatment sessions, we ask you to call our Florham Park, NJ office today.